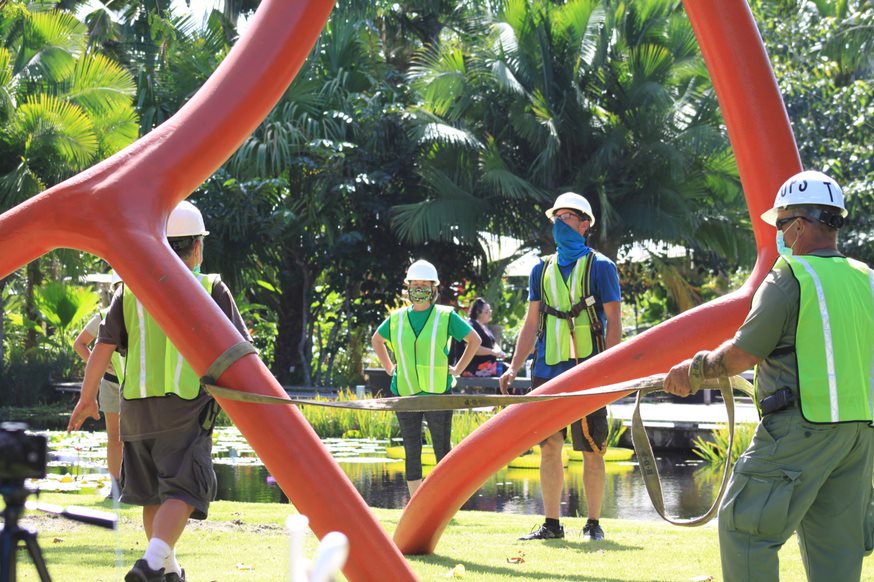 Monday, November 30, 2020
Let's look at some numbers: 6 days, 8 people, about 400 combined work hours and thousands of pounds of steel. These numbers only scratch the surface of the on-site work needed to install the current exhibition at Naples Botanical Garden, Steve Tobin: Nature Underground. Impressive amounts of unseen time and energy were spent coordinating this exhibition from conception to installation. The multi-tasking maestro behind this work? Our Director of Exhibitions & Special Programs, Erin Wolfe Bell.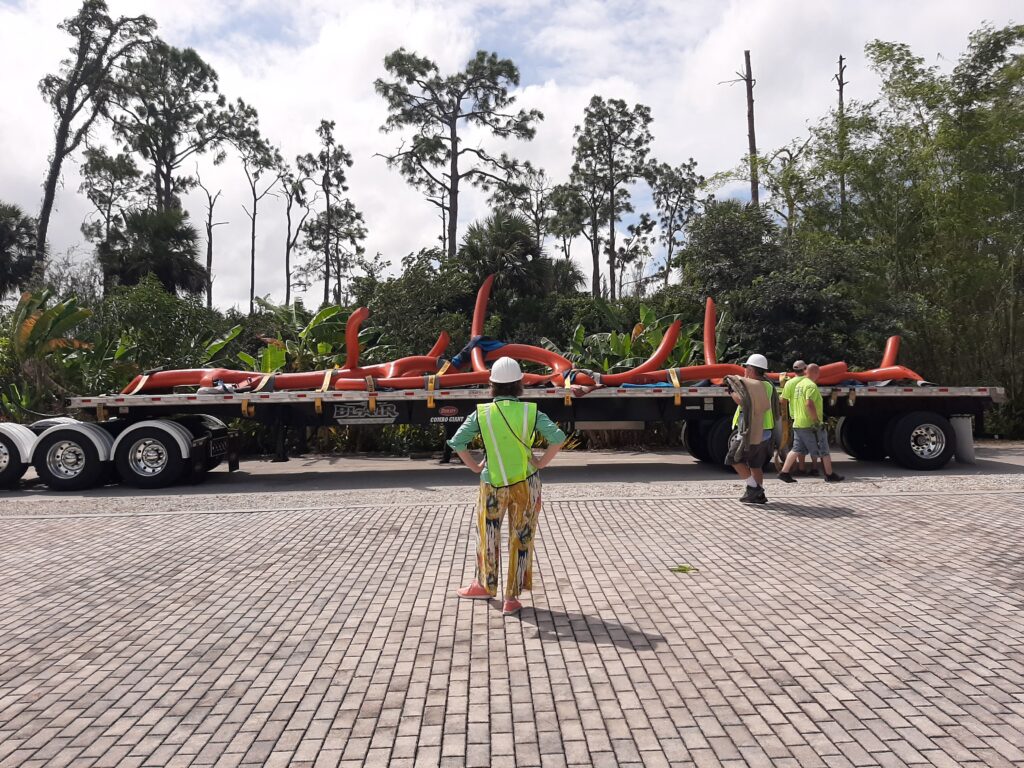 "I'm not an artist, but I love getting to share art with other people, and so to be doing that here at the Botanical Garden is just such a perfect combination. I couldn't dream of a better job," Erin says. She doesn't work in isolation, however. Aside from her colleagues in the Education and Visitor Experience department, specialists in Communications, Development, Operations, Visitor Services, Finance, Horticulture, and the Berger Shop in the Garden lend Erin a hand (or sometimes a forklift) in planning and executing art exhibitions. "When we have something as big as the exhibition with Steve Tobin, virtually everyone who works at the Garden plays some role in making it happen. It could be preparing a meal for the installation crew, making sure our equipment vendors are paid, and, of course, the fundraising it takes to bring this caliber of art to our community." 
Working with this many departments and various artists requires passion, coordination, and a strong cup of coffee (or two). Sure, she says, the installation component can be nerve-racking, but, "It's also the most exciting. It's when years of planning come together. So, of course there are a lot of nerves, and sleepless nights to make sure that every piece of the puzzle is not only there, but that it's going to fit together perfectly. But it's such a relief when it's all done, and you can finally see visitors enjoying something you've been working so hard to bring to them."  
Erin's work doesn't end once the exhibition opens.
"A lot of people may think that once the art has been installed, I can just sit back, relax, and watch visitors enjoying it. But once an exhibition opens to the public, that's when it really begins!" Between receiving media requests, staying in touch with the artists, and answering questions from visitors and Members, Erin also attends events with the artists, supplies Garden staff with exhibit knowledge and background, works to create and share interpretive materials for the public, and ensures the integrity and safety of the art while it's in our care.  
Deciding what is put on display is another task of Erin's, and a big one at that.
"Artists are often full of ideas, which is why they're artists. My job is to make sure that the project stays true to the Garden's goals and mission while always leaving a little room for flexibility. It's a very collaborative process. We tend to work with artists who are either close with the Garden, or with the botanical garden field as a whole." Leading the Garden's Arts & Culture Committee, Erin and artistically–minded staff brainstorm future featured artists and exhibitions. 
"We see where there's synergy and overlap in ideas," she says. "It's a very organic process, everyone's invested in what we bring into our space."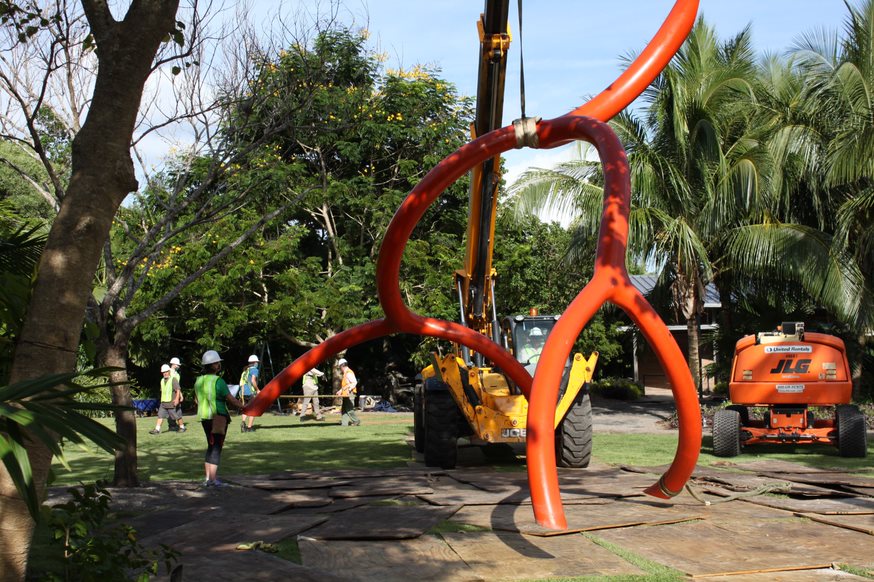 What purpose does an art exhibition serve for a botanical garden? 
"I see our Garden as a big work of art. It has color, it has form, it has texture, it has dimension, it has meaning," Erin explains. With an artistic background of her own, she strives to blend botany with beauty. "I think art and nature go hand in hand. For the Garden, our approach is to use art and exhibitions as a stepping-stone to talk about the role of plants, the importance of conservation, and other big ideas we want to impart on visitors." 
The next time you visit the Garden, consider the work that goes on unseen. The programs, events, and featured exhibitions are all the result of a mosaic of efforts from Garden staff and partners. To learn more about the roots of our labor, keep following Garden Unseen.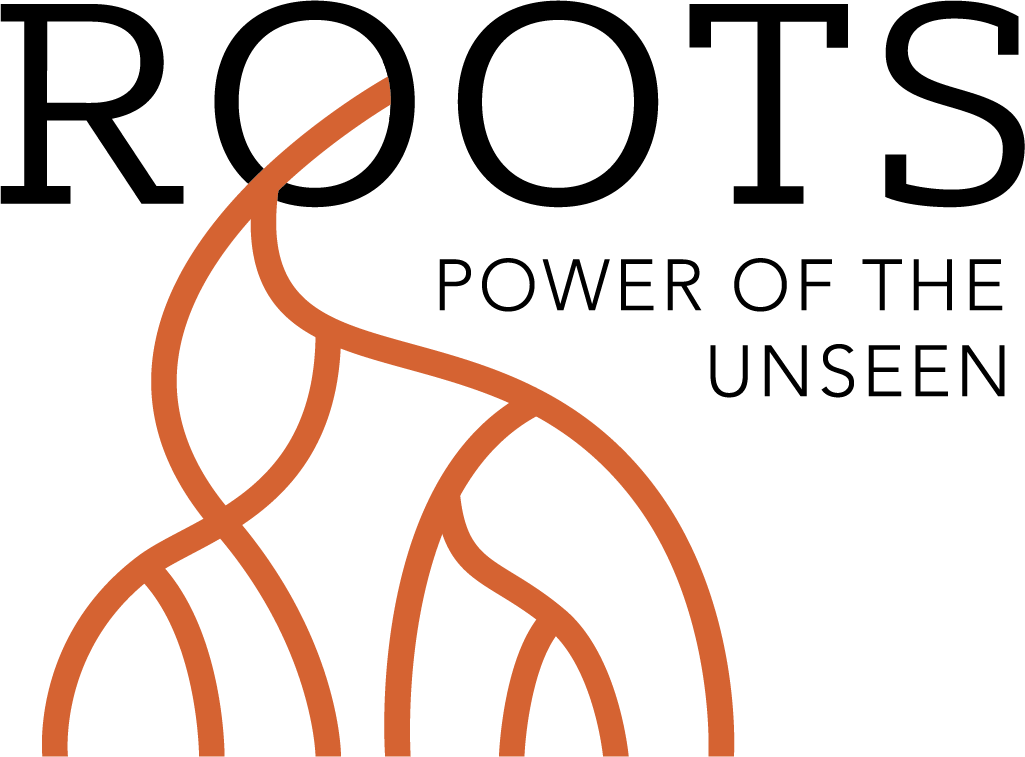 This blog is part of this year's Roots: Power of the Unseen  theme, which celebrates the complex world beneath our feet and seeks to inspire a new appreciation for the unnoticed, yet vital parts of our ecosystem.    

---
About the Author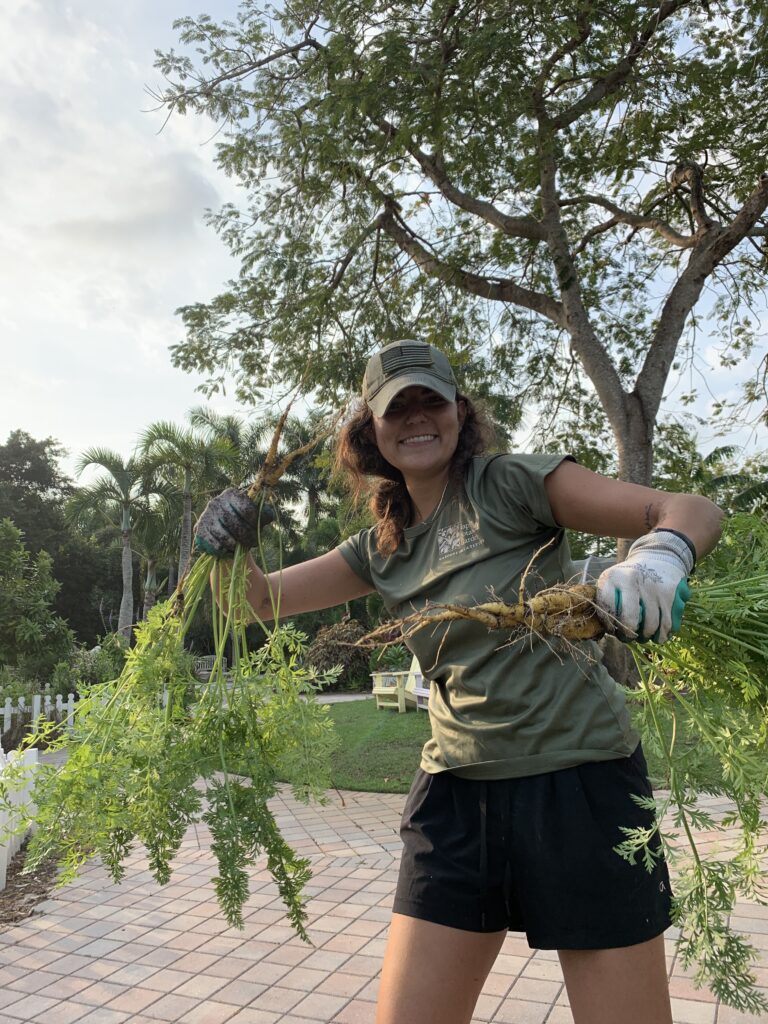 Kiva Talty is the Education Operations Manager at Naples Botanical Garden. While she isn't a local, she enjoys experiencing the cultures, foods, craft beer, and festivals Southern Florida has to offer. She has a rambling spirit, and you might find her car camping while enjoying the landscapes of Florida that never cease to awe and surprise her.