Thursday, February 25, 2021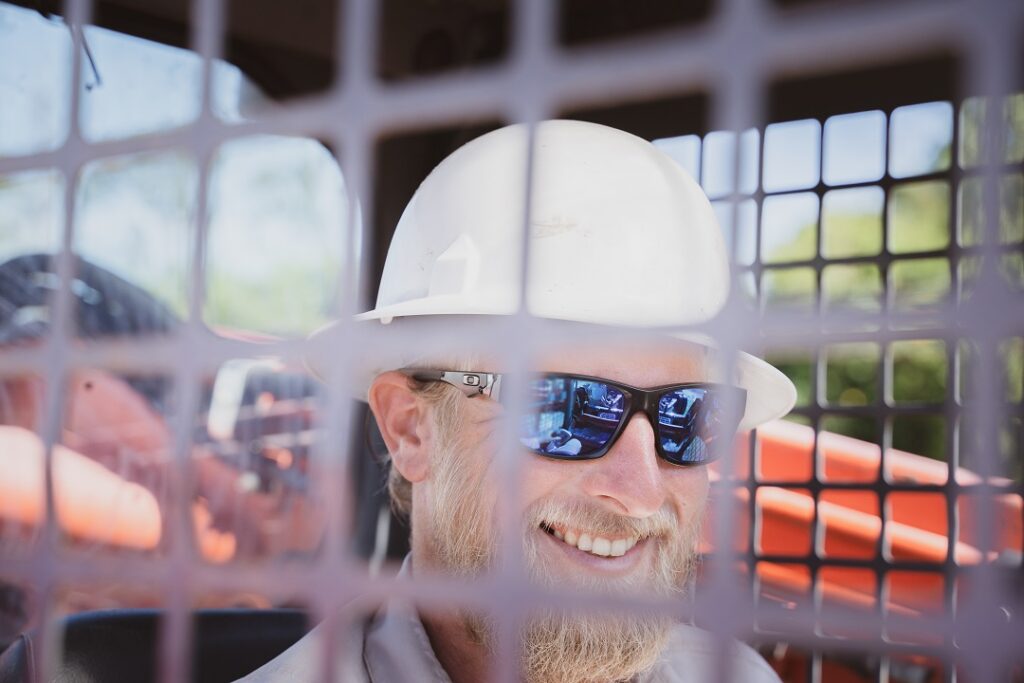 Behind the scenes yet in plain sight, Stephen Jurek, Horticulture Operations Manager, takes on some of the biggest projects at Naples Botanical Garden. He and his horticulture maintenance team use big machines to tackle a variety of jobs, whether it's installing an 18,000-pound sculpture or prepping the Garden for the day ahead. Stephen shares his insights on what it takes to create and maintain the beauty of the Garden, and what his decade-long career has taught him.
Before starting at the Garden, Stephen did not have as deep of an appreciation for plants as he has now. His previous work experience included time in the restaurant industry and owning a lawn care company. However, when a family member mentioned an opening at the Garden, Stephen snagged the opportunity. Now, 10 years later, Stephen and his team handle the operational side of the Horticulture Department, such as irrigation maintenance, pest management, mowing, and tree trimming. The team also oversees the opening of the individual gardens every morning, ensuring that every inch of the Garden is pristine before guests arrive. After working with plants for this many years, Stephen has grown quite an appreciation for them.
"The Garden has turned me to the dark side of loving plants," he says. "You can never have enough!"
One of Stephen's most high-profile tasks is moving new trees and other large plants into the Garden. Big machines, such as telescopic forklifts, are essential when adding plants to our growing collection. Once a large plant is in its location, Stephen and the team get to work digging a hole for it — by hand! Holes to accommodate massive and mature root systems can range anywhere from 4 – 10 feet wide and 3 – 6 feet deep. That's a lot of digging. Stephen cites plant relocation as the most stressful part of his job, since breaking a tree limb, damaging the roots, or even scratching the bark can cause the plant irreparable harm.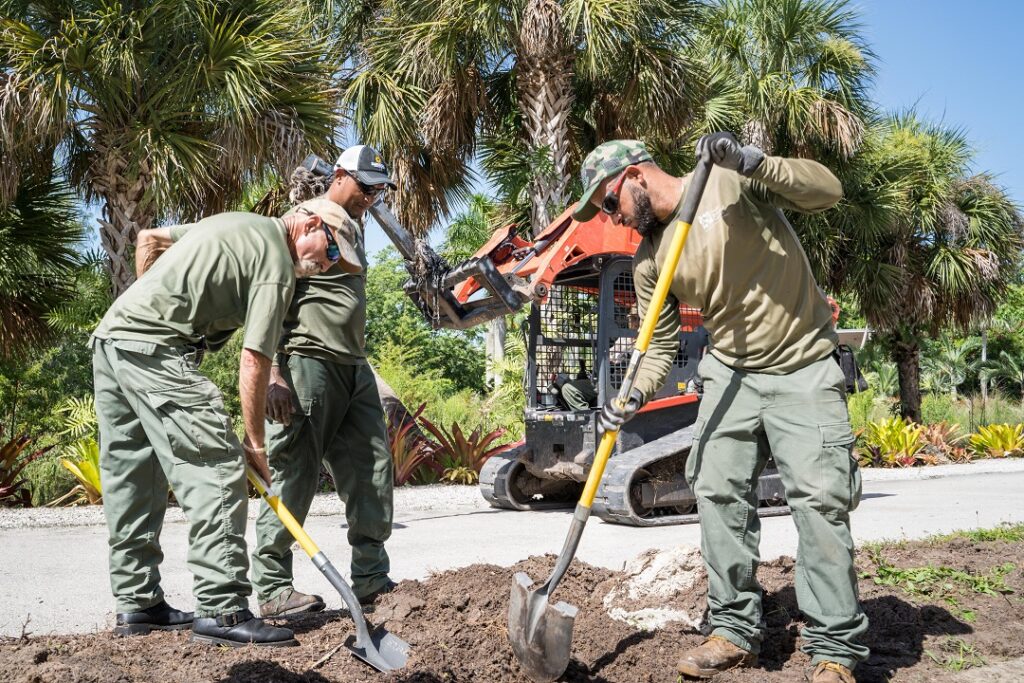 Machines are also used for the daily upkeep of large plants. Cherry pickers allow trained staff to trim tree branches and harvest fruit. Dozers are used to transport and sort soil and heaping piles of other material throughout the Garden. The Beast, our 600-horsepower chipper, is used to process our green waste from plant debris and turn it into mulch!
Stephen and his big machines are also important for the installation of large-scale sculptures in the Garden, including the current exhibition, Steve Tobin: Nature Underground.
The machine that is used for tree transplants is the same machine that's required for moving massive sculptures — the telehandler. Stephen describes the telehandler as his favorite machine to work with because it is "basically a 25,000 pound forklift that booms out 40 feet." It can lift up to 10,000 pounds.
There is considerable pressure in a task like moving trees; if done improperly, the installation process could end up damaging plants, turf, and sidewalks. Plywood is laid down before maneuvering any machinery in the Garden, since wood displaces the weight of the machines, so they don't break concrete walkways or make tire ruts throughout the grass.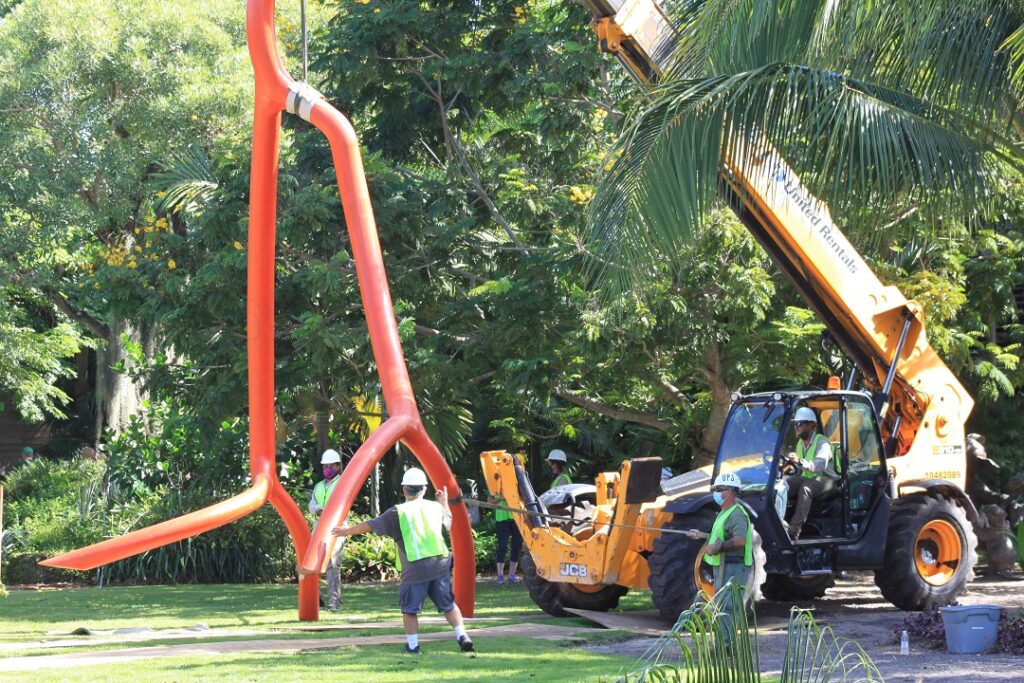 There is safety in both numbers and experience. While machinery is being operated, the horticulture maintenance team directs guests and staff away from the machines. All staff working with big machines or around them are required to wear hard hats and vests.
"I ask everyone around me to please not come near the machine unless we are parked, and we make eye contact," Stephen relays. He takes safety seriously.
The unseen work that goes into infrastructure, plant care, and work involving heavy machinery is thanks to Stephen and the horticulture maintenance team. However, we can all appreciate the roots of their labor through the Steve Tobin: Nature Underground exhibition and by admiring the larger plants in our Garden's collection.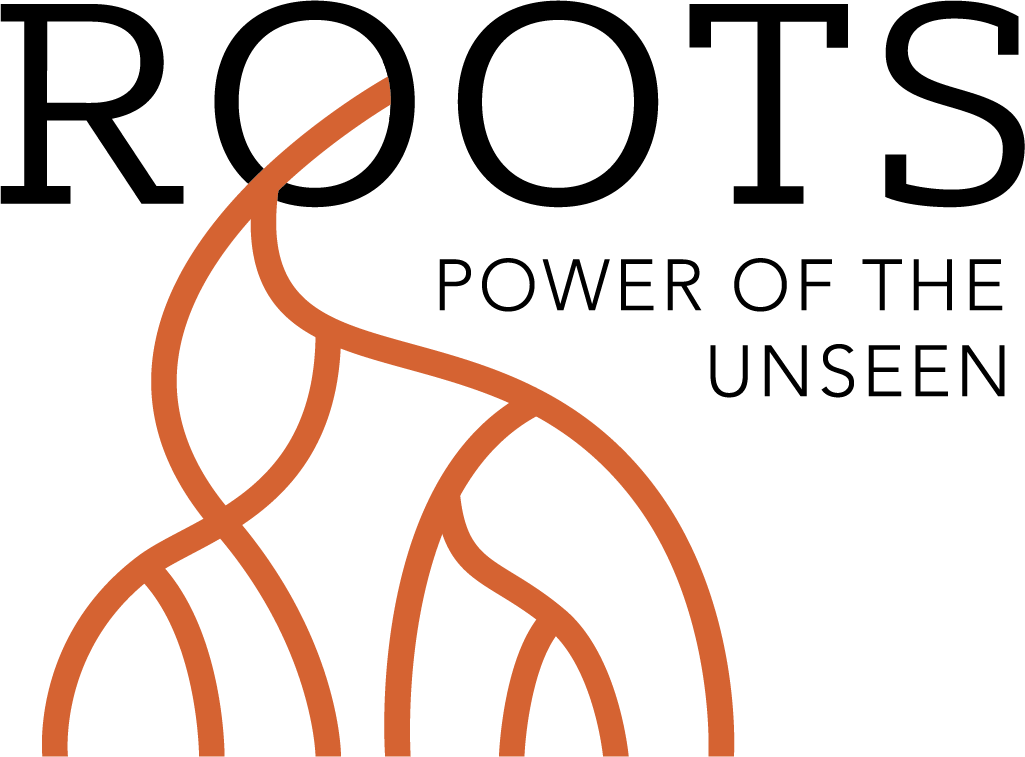 This blog is part of this year's Roots: Power of the Unseen  theme, which celebrates the complex world beneath our feet and seeks to inspire a new appreciation for the unnoticed, yet vital parts of our ecosystem.   

---
About the Author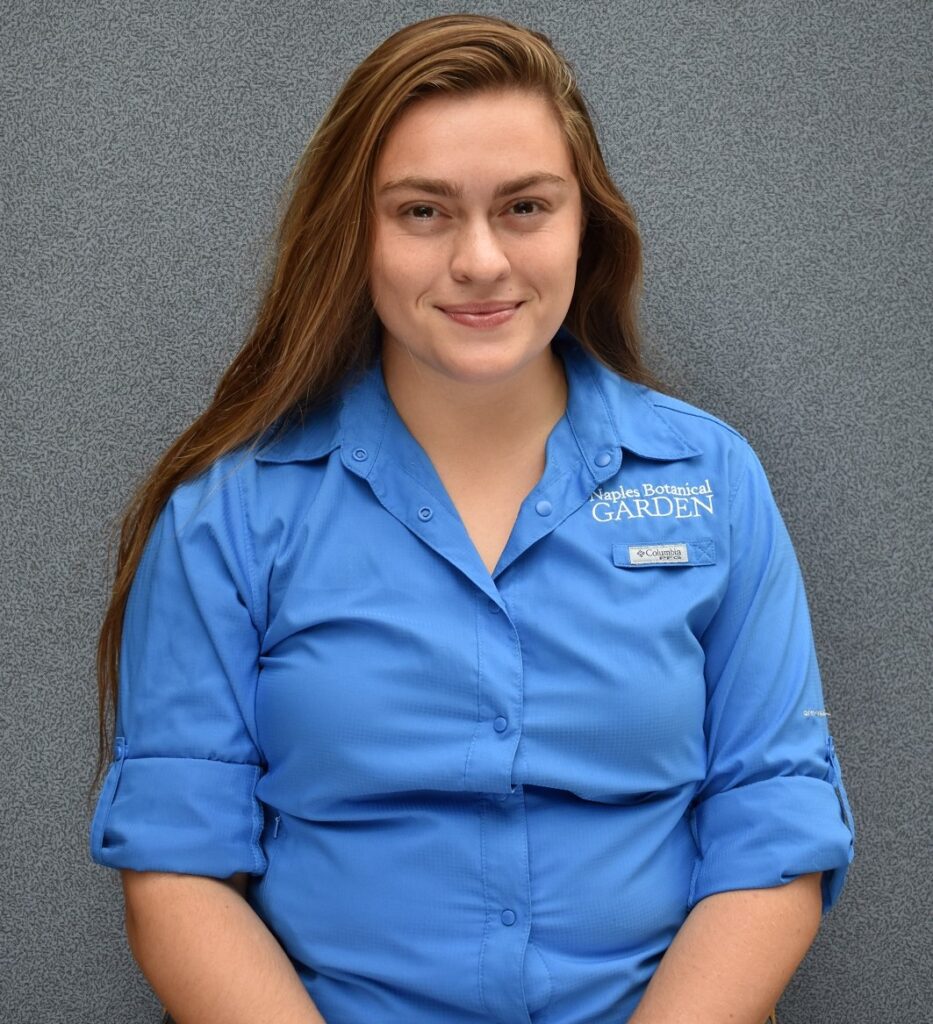 Adrienne Lewis is an Educator I at Naples Botanical Garden.