Friday, December 13, 2019
Mary Dominguez
The 2019 International Waterlily & Water Gardening Society (IWGS) New Waterlily Competition winners have been announced, and we're ready to reveal the "People's Choice" winner from votes by Garden guests on our website.
Drum roll please…
In total, 897 of our visitors rocked the vote in our online polls! It was the first online and interactive competition of its type at the Garden, and we're ecstatic that so many of you chimed in. The winner of the People's Choice Award is Nymphaea 'A. Tongkam' by Pattanan Ganjanapas of Thailand.
Nymphaea 'A. Tongkam' was generously donated to the Garden's permanent Water Garden collection, which should mesh wonderfully with our other 26th-latitude-inspired plant collections. This waterlily also took second place in the "Best New Hardy Waterlily" category of the 2019 competition.
Our guests loved the easy-going, gold petals of this waterlily. It bloomed wide and saucer-like, its mellow-yellow flowers skimming just above the shallow water of our growing ponds. It's a good reminder of what days in the Garden should be like: cool and laid-back.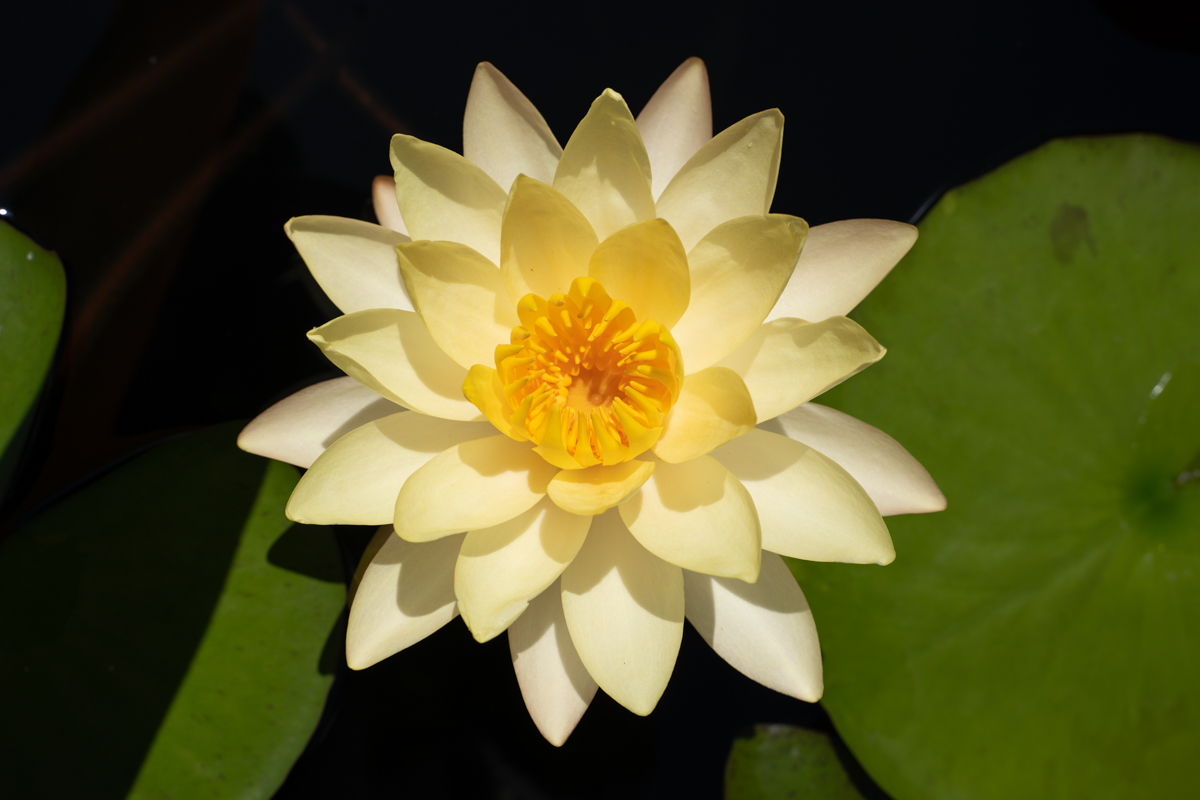 Nymphaea 'A. Tongkam' by Pattanan Ganjanapas of Thailand
About The Competition
For more than 20 years, horticultural experts have worked on reimagining what an aquatic garden can look like. The ultimate goal of the New Waterlily Competition is to spark an interest in aquatic gardening by introducing new waterlily species with noticeably new and unique traits. It's an important job to do, considering how the effects of climate change will impact the future of life on land and in water. It's one way to advocate for environmental consciousness.
This was the Garden's first year hosting the competition. Waterlily hybridizers from around the globe submitted a total of 21 competing specimens vying for 10 different awards. The judging panel was made up of 12 experienced aquatic gardeners and experts from around the world.
Nymphaea 'Key West' by Florida Aquatic Nurseries
It only seems fitting that a Florida-grown waterlily brought home the winning title. Nymphaea 'Key West' by Florida Aquatic Nurseries was announced as the 2019 IWGS "Best Overall New Waterlily." In addition, it placed first in the "Best New Tropical Waterlily" category.
There are two primary types of waterlilies: "tropical" and "hardy." Tropical lilies are like true Floridians — they thrive in warm conditions, typically sport bold shades of color, and cannot withstand cold conditions, unlike their equally aptly-named counterparts, the hardy lilies. The heat-loving Nymphaea 'Key West' will join our aquatic plant collection and should find conditions quite comfortable here.
The full roster of winning plants can be viewed on the International Water Gardening Society website.
The Competition's Future
Aquatic Areas Manager Danny Cox is ready to set up the competition again, beginning next summer.
"The diversity of flower forms, leaf mottling, and unique flower colors really demonstrate the skill and understanding of plant hybridization of our plant breeders. I can't wait until next summer to see what they come up with," Danny says.
Once again, a skilled panel of judges will crown the most noteworthy new waterlily hybrids. They will be looking for waterlilies with "unusual flower shapes and colors, new leaf patterns and colors, and new viviparous lilies," according to the IWGS official rules.
As for us here at the Garden, awaiting the arrival of the new competition plants will be something like waiting for Summertime Santa Claus. Fortunately, we have a range of plants to admire until then. Keep an eye out from the depths of our aquatic gardens to flowering tree tops where epiphytic plants flower year-round.
---
Photos: All Participating Competition Specimens for 2019
[rev_slider alias="wlcomp2019″]
---
About the Author
Mary Dominguez is the Digital Asset Coordinator at Naples Botanical Garden. She is a photographer, who specializes in capturing the connection between people and plants.