November 2021 – August 2023 in Kapnick Caribbean Garden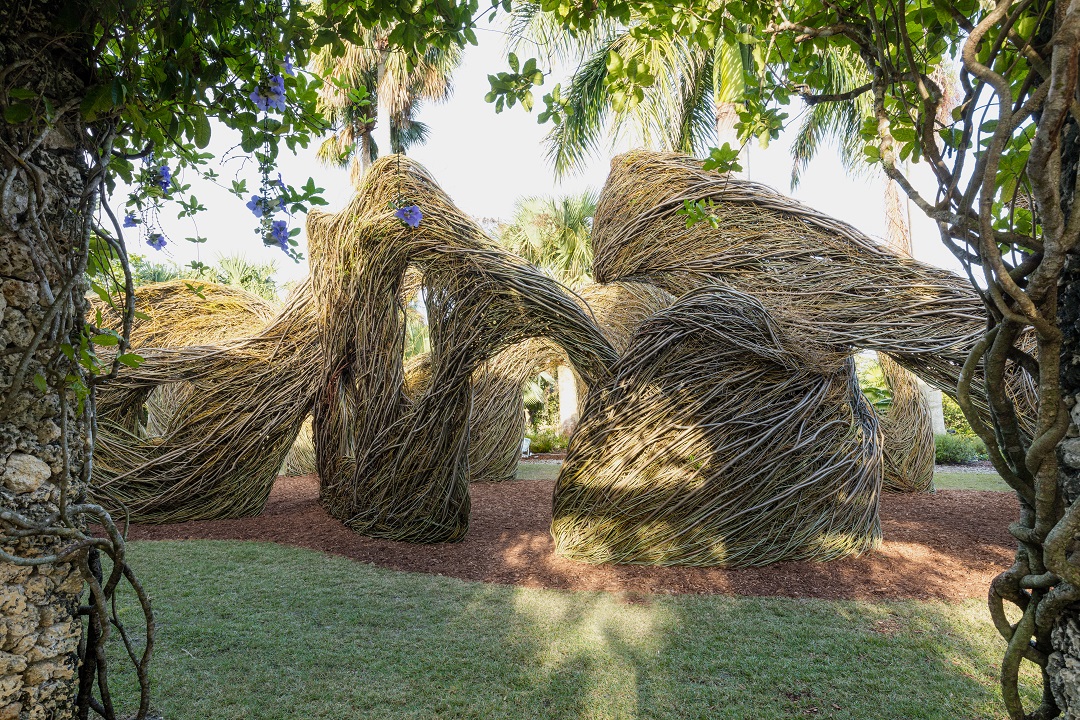 Four individual, but interconnected circles swoop and fold with "waves" of woven saplings passing over one another. Dougherty's site-specific design creates a feeling of grandeur and openness, allowing you to see in, out, and through it into the surrounding landscape.
Sea Change, 2021
Patrick Dougherty (b. 1945)
Material: Pussy willow (Salix discolor) from Québec, Canada; Coastal plain willow (Salix caroliniana) harvested at Naples Botanical Garden
16' H x 70' L x 16' W
---
North Carolina-based sculptor and environmental artist Patrick Dougherty, his son, Sam, and handpicked local volunteers have transformed approximately 30,000 pounds of willow saplings into an immersive structure on the Kapnick Caribbean Garden lawn. The work will remain on-site for approximately two years.
This exhibition is included with Garden admission.
---
Watch a timelapse video of the building of Sea Change https://www.youtube.com/embed/LH4jN6c84n4
---
ABOUT STICKWORK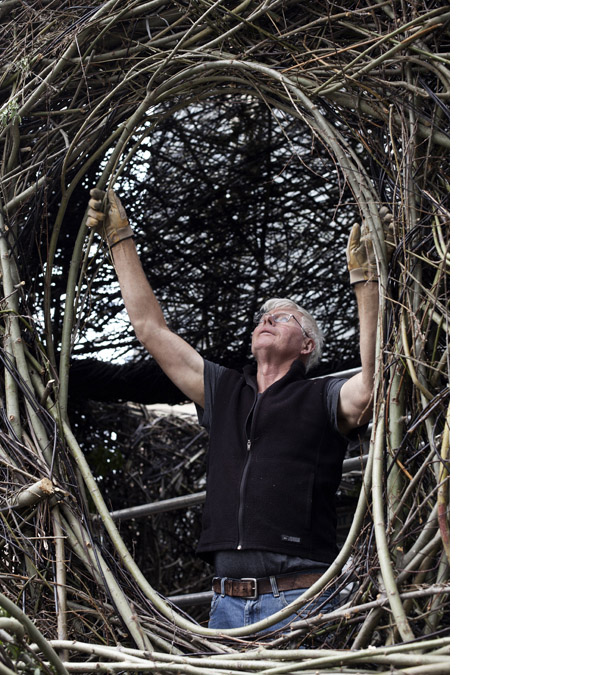 STICKWORK is the signature sculpture of environmental artist, Patrick Dougherty, who has created these site-specific, interactive community art installations all over the world. They are instantly recognizable by their organic, twisting forms made of sticks and whimsical silhouettes.
Dougherty's unique works of art truly become part of the landscape and have been described as unexpected and wild, yet elegant. He often uses materials native to the surroundings to create his transitory works of art, each unique to its location.
---
SUPPORTED BY