March 8, 2024
,
9 am
to
March 10, 2024
,
5 pm
March 8 – 10, 2024, 9am – 5pm,
8am early entry for Members
Orchids abound at this annual show celebrating the allure of these beauties. The show features prize-winning orchids of many species and hybrids, artistic displays of orchids in full bloom, and container and cut arrangements. Vendors offer a large selection of plants and orchid care supplies.
Orchid enthusiasts celebrate all things orchid as the Garden hosts the Naples Orchid Society Annual Show & Sale in partnership with the Naples Orchid Society. This year's theme is "Orchid Mardi Gras."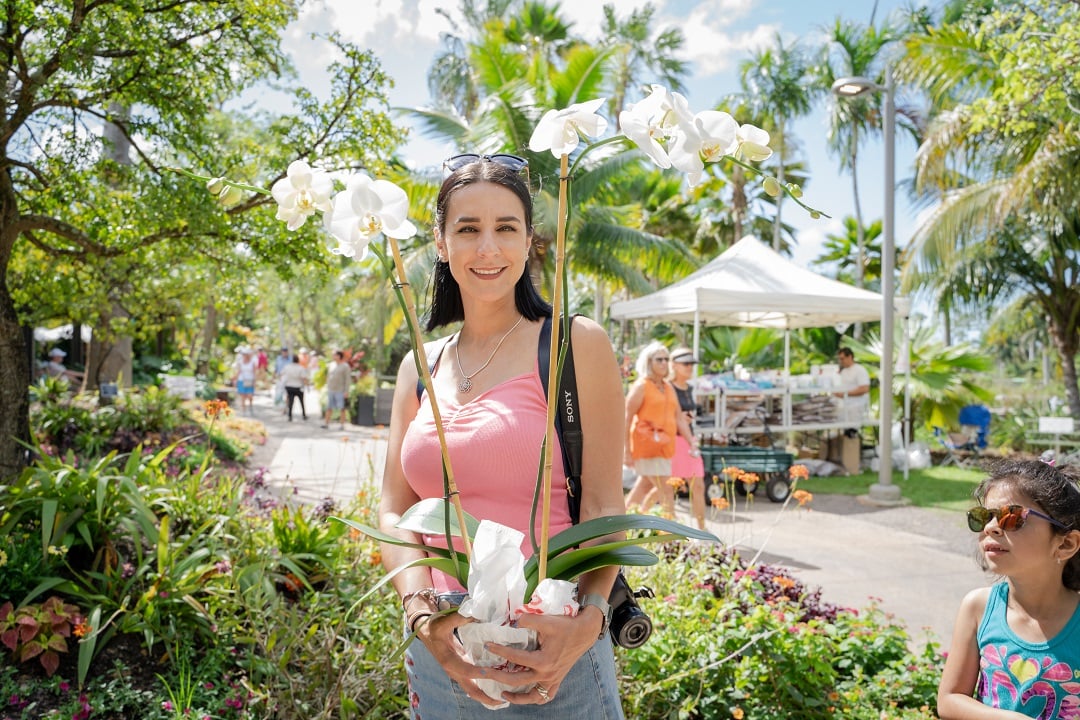 ---
Guests may experience the following each day of the event:
Prize-winning orchids in full bloom featuring many species and hybrids in Kapnick Hall
Artistic displays of awe-inspiring orchids exhibited in Kapnick Hall
A variety of orchid vendors on the Performance Lawn with a large selection of blooming plants and orchid care supplies
The LaGrippe Orchid Garden will be bursting with a stunning array of orchids and epiphytes
Naples Orchid Society and American Orchid Society volunteers on hand to answer questions
Additional pop-up orchid-themed programs in the Garden
Tours & Programs
Live Demonstrations, Friday Only
9:30am – Mounting Orchids
10:30am – Vining Vanilla
Daily Orchid-Theme Tours, Friday – Sunday
10am – Orchids & Epiphytes
12pm – Highlights & History
2pm – Orchids & Epiphytes
W.O.N.D.E.R., Friday – Sunday
10:30am – 12pm – Super Plants
Dig Deeper, Friday – Sunday, 11:30am & 1pm
Friday – I Bought an Orchid, Now What?
Saturday – Mythbusters Orchid Edition
Sunday – FLORchids: Orchids of Florida
Please note that Kapnick Hall will open at 12pm on Friday due to judging. Vendors will be open beginning at 9am (8am for Members).
---
Plant vendors:
Krull Smith Orchids (Apopka, FL)
Mac's Orchids (Ft. Lauderdale, FL)
Odom's Orchids (Ft. Pierce, FL)
Bredren Orchids (Apopka, FL)
Springwater Orchids (Melbourne, FL)
---
Admission to the show and sale is included with Garden admission. No tripods will be permitted in Kapnick Hall.
---
Presented in partnership with:
Sponsored in part by the State of Florida, Department of State, Division of Arts and Culture, the Florida Council on Arts and Culture, and the National Endowment for the Arts.