Growing your own food may seem like a daunting task, but we promise it's less complicated than you think. Container gardening is perfect for those with little experience, space, time, and inclination to crouch in the dirt. In this lesson, you'll discover the types of containers you can use, how to prepare them, and what to plant by month for optimal results.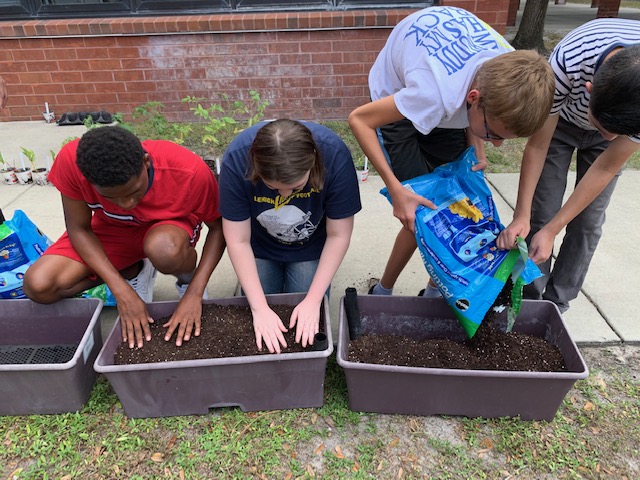 Using an EarthBox: An EarthBox is a brand-name, self-watering, self-feeding container gardening system. It comes in original and "junior" sizes.  
EarthBox Planting Chart Junior EarthBox Planting Chart
If you are real Do-It-Yourselfer, you can also make your own EarthBox-style planter using common household items such as plastic storage bins. An internet search will yield numerous tutorials. To learn how to create a self-watering container for a single plant or seed-starter, click on the link below: 
Some gardeners prefer individual pots to the larger planters. Here's how to select and prepare your pots, as well as a fun way to start seeds using toilet paper and paper towel rolls.  
One tremendous benefit to container gardening is you can grow your veggies in rich potting mixes rather than contend with the nutrient-poor sandy soil that dominates Southwest Florida.  
The final step is knowing what to grow! This handy reference sheet shows you what to plant month-by-month in Southwest Florida. 
Southwest Florida Planting Guide