Simple and nourishing, this hibiscus scrub is a wonderful addition to your weekly routine or a restful spa day at home.
Hibiscus is full of antioxidants with anti-aging and healing properties. This scrub is ultra-hydrating and perfect to use after a day at the beach. In addition, this stunning flower serves as an exfoliant, which contains valuable acids for gently and naturally cleansing pores.
Feel free to use any type of hibiscus in your scrub. The Horticulture Team harvested yellow and pink Hibiscus syriacus and the Florida native Hibiscus coccineus 'Alba' from the Garden for this easy-to-make skin care recipe.
Ingredients:
1 cup granulated sugar
½ cup coconut oil
1/4 cup organic hibiscus flowers
Instructions:
First, combine the sugar with coconut oil in a bowl.
Note: Use a more gentle brown sugar if you plan on using this for your face.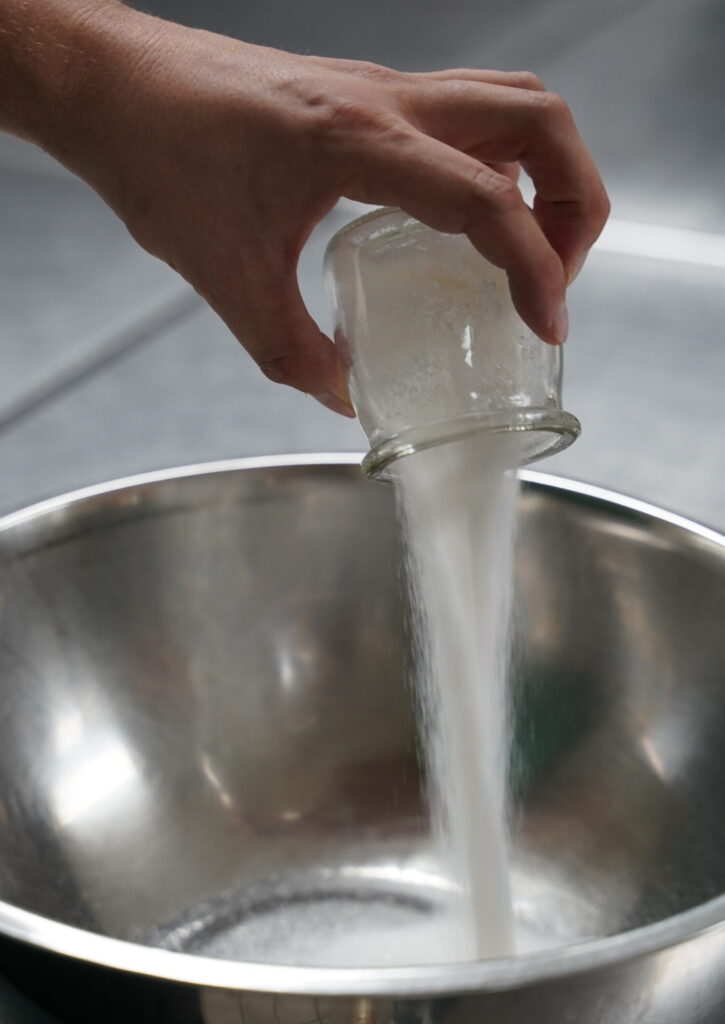 Next, chop the fresh hibiscus petals into fine pieces that are not too abrasive and can flow through a drain. Then add to your mixture.
Note: You can also use dried hibiscus flowers and a food processor or a mortar and pestle to grind into a powder.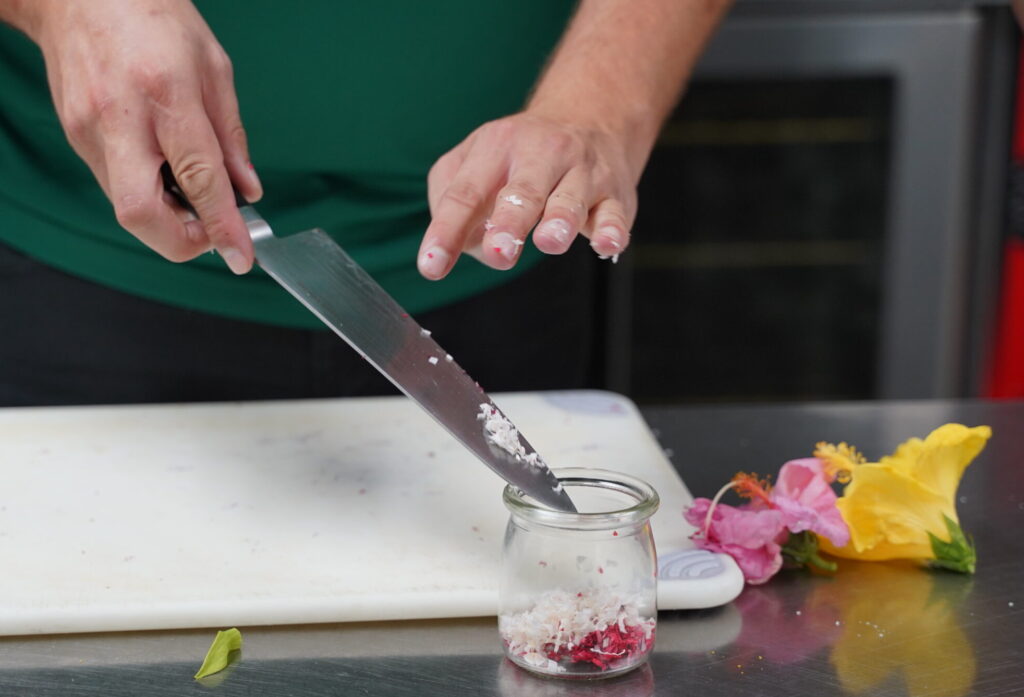 Feel free to add your favorite essential oil, such as eucalyptus, lavender, or rose to create a calming, scented scrub. Use a spoon or spatula to combine all of the ingredients.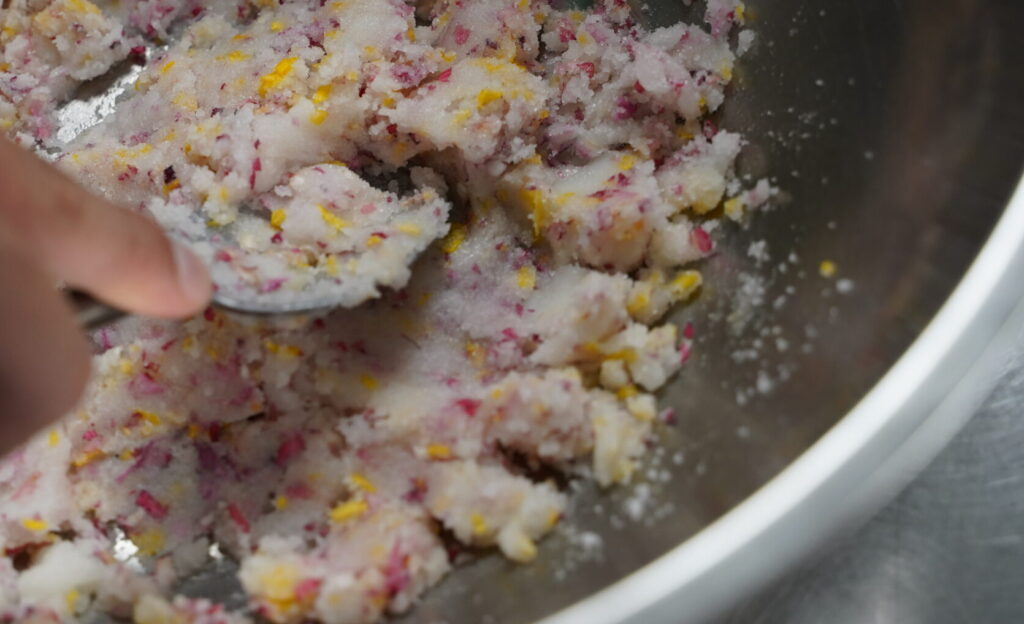 Lastly, transfer your scrub to a glass container or mason jar with an airtight lid.
How to Use:

Use one to two times per week for best results. Apply the scrub all over your body, and rub in a circular motion to exfoliate dead skin cells. Enjoy your hydrated skin and self-pampering! For storage, we recommend keeping in a cool location or refrigerator for maximum freshness. Enjoy!
Special thanks to Chef Andrew Foyt for his help with this recipe.
---
About the Authors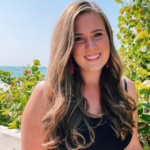 Sarah McKeown is the Multimedia Intern for Naples Botanical Garden. Sarah is a student at Hillsdale College, and she enjoys exploring the Garden and capturing its beauty on camera. In her free time, she loves to read, sing, play pickleball and tennis, and spend time with family and friends.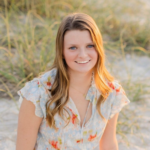 Keely Sullivan is the Marketing Intern for Naples Botanical Garden. Keely loves meeting new people and being outside! She is excited to continue to learn and participate in new marketing strategies during her summer at the Garden.