The Scott Florida Garden captures the essence of all things Florida: colorful, eclectic, tranquil, lush. It is a paradise, like the Sunshine State itself.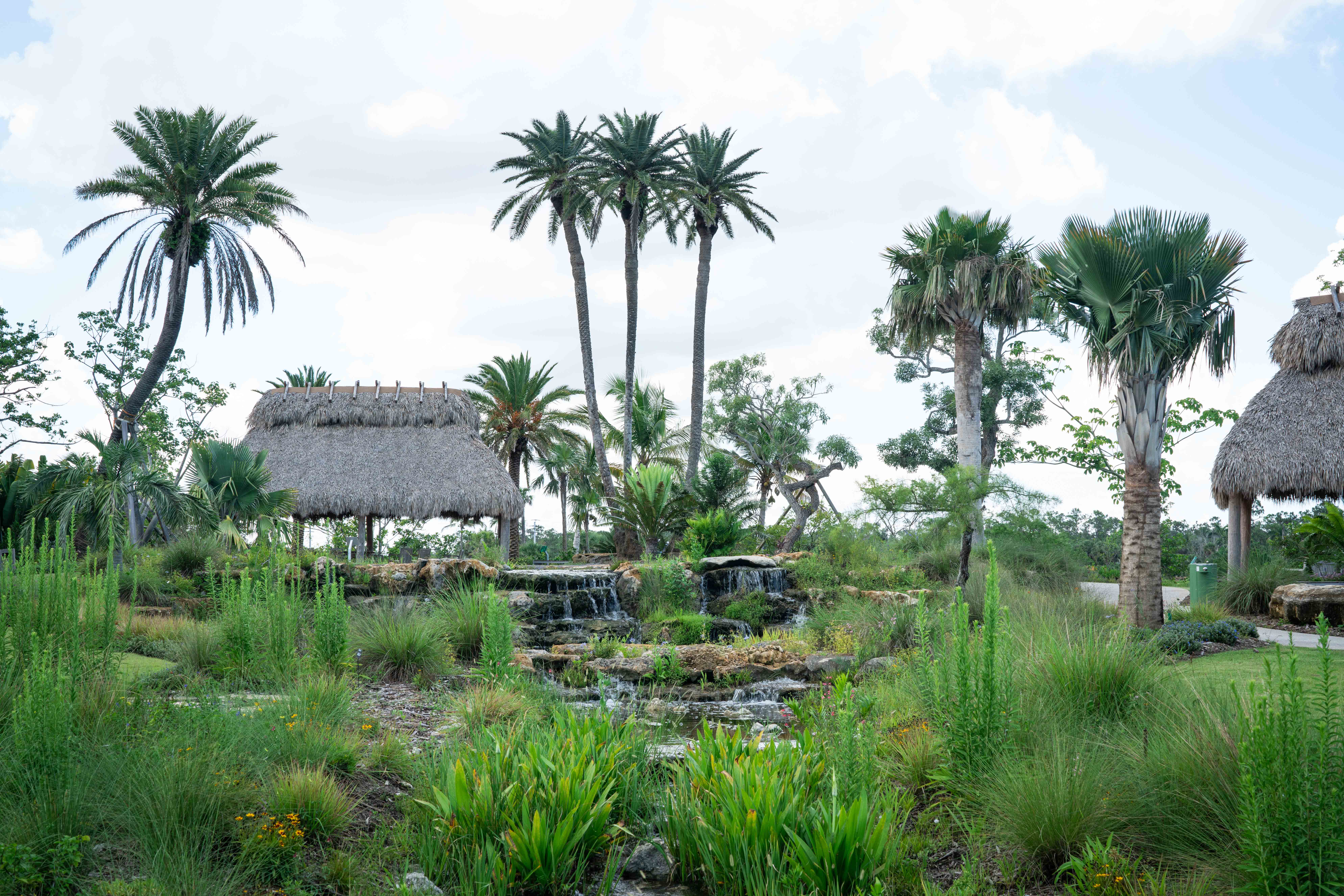 The garden features winding pathways, a manmade waterfall, and chickee huts, along with an expansive view of the Preserve, allowing guests to simultaneously experience a designed interpretation of Florida and its untouched wilderness. Both are beautiful in their own ways.

The garden offers a tremendous array of plants, including native species and plants from other parts of the world that thrive in Southwest Florida's climate. They lend a sense of surprise and wonder. Wildflowers cascade along the waterfall, flowering trees provide bursts of colors, and palm trees tower over the landscape. A few legacy and symbolic trees were "rescued" from other parts of the community, a nod to local culture and history. These eclectic plants symbolize Floridians themselves—a melting pot of people and cultures from across the nation and around the world.

This garden sits at the property's highest point, and a near constant breeze from the lakes invite guests to stay a while and take in panoramic views in all directions.