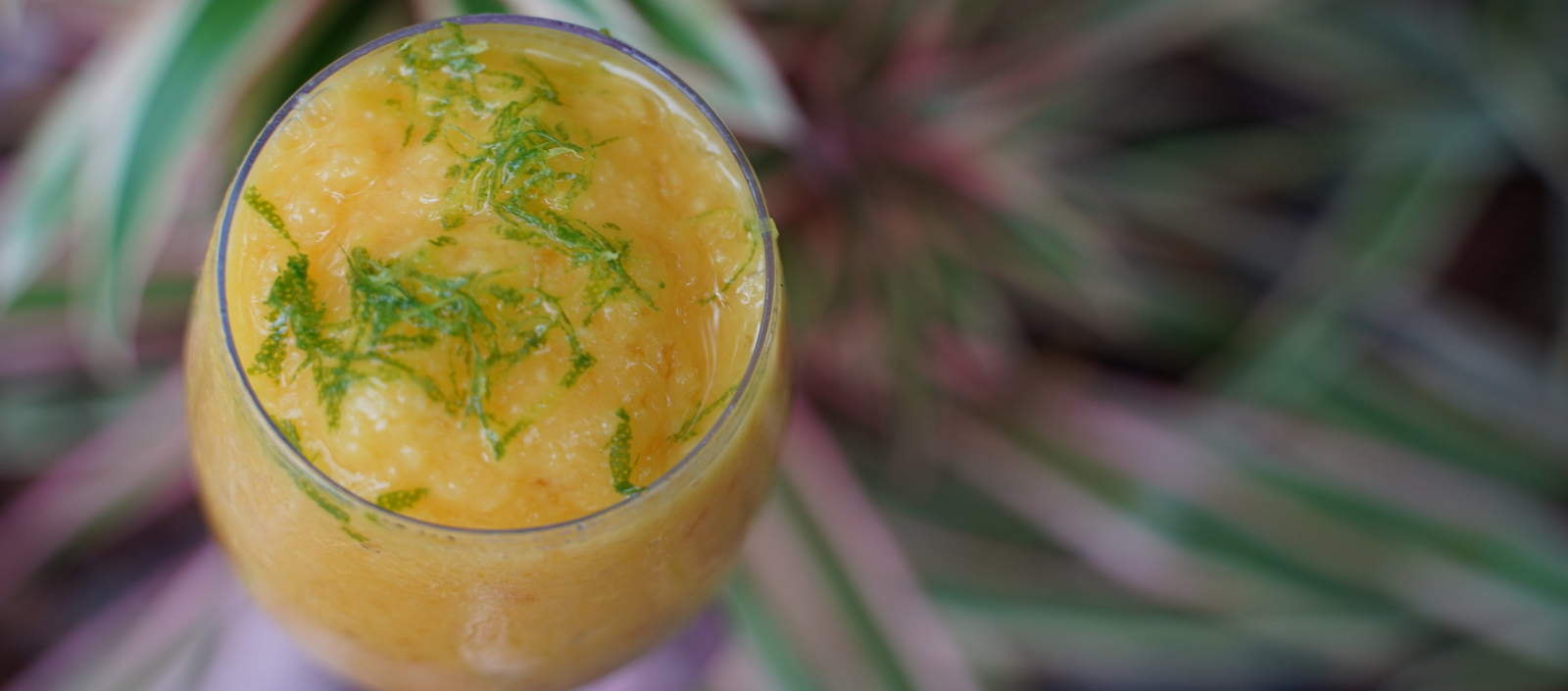 Granita (or shaved ice) is a delicious warm-weather treat and a great way to repurpose the excess mangoes in your fridge.
Ingredients
3 fresh mangoes, peeled and chopped
1 cup water
Juice of 3 limes
3 tablespoons simple syrup, honey, or agave nectar
Blend all ingredients in a food processer, and place in an ice cube tray in the freezer. Once frozen, the ice can be returned to the food processor and pulsed into shaved ice.
Serve cold, and garnish with a lime.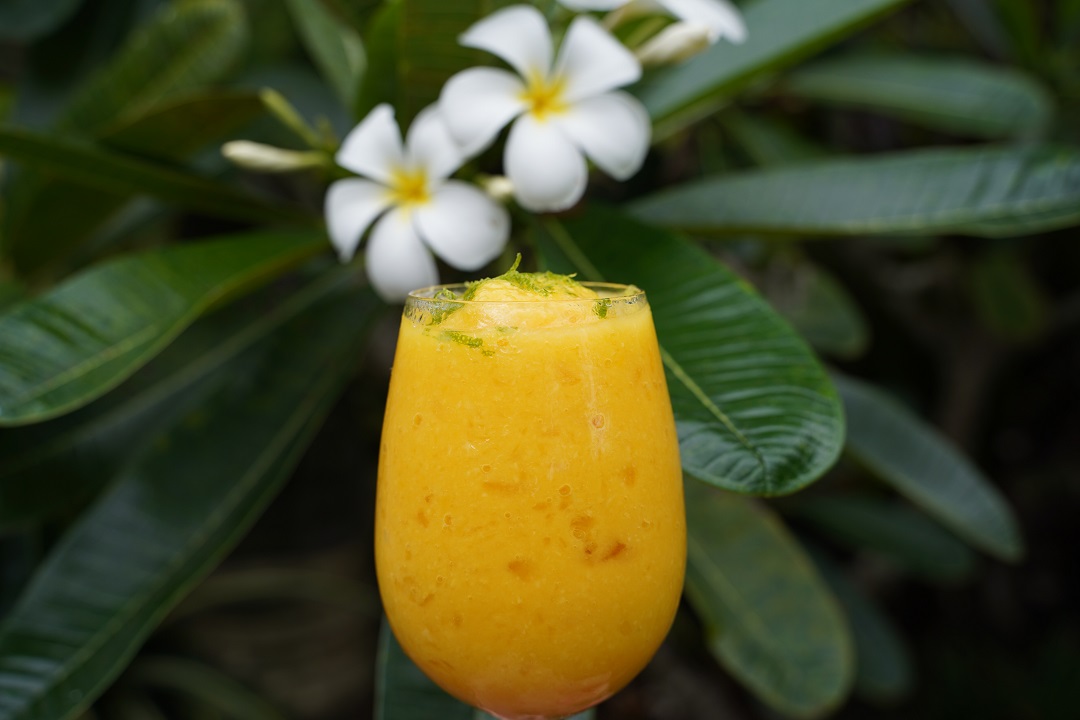 A shot of orange liqueur over the top adds a nice touch. This recipe also makes a great cocktail base with vodka, tequila, or mezcal.
Tip: Pair shrimp tacos with pickled chili peppers with this refreshing beverage. Discover how to make these mojo shrimp tacos.
---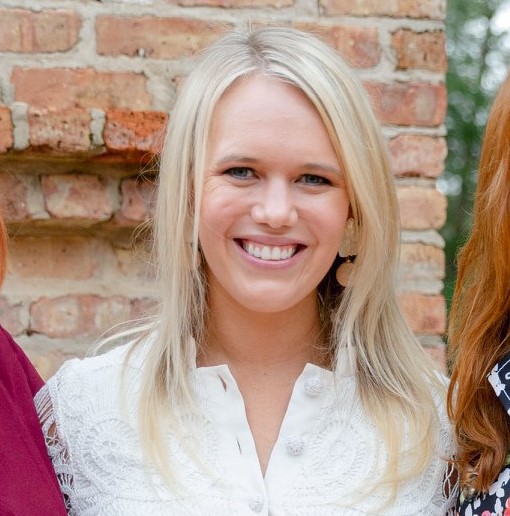 About the Author
Darby Kordonowy is the Content Coordinator for Naples Botanical Garden. Darby loves learning! Her favorite plants are the jade vine (Strongylodon macrobotrys) and the Camellia japonica 'Pink Perfection.' She is an amateur bird watcher!