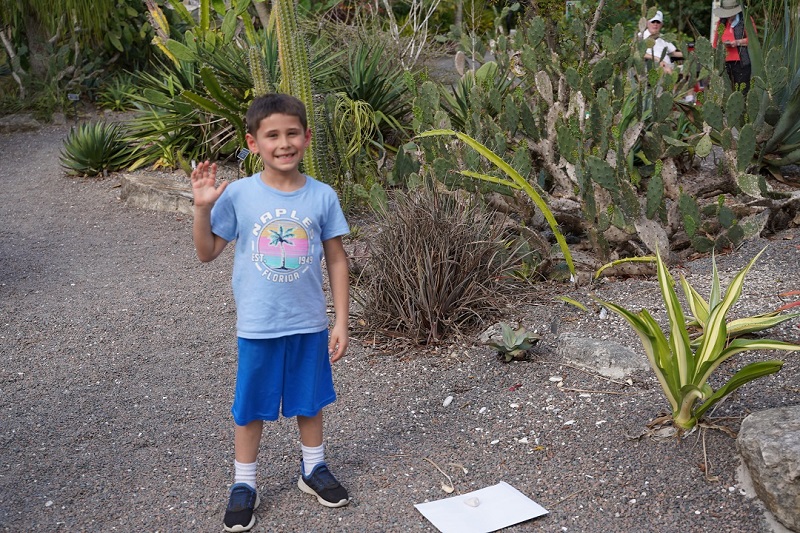 Summer in the Garden is in full swing, and to offer inspiration for how families with young ones in tow can enjoy our 170 acres, enjoy this article, originally published in the Summer 2021 issue of Cultivate, the Garden magazine.
Once, Vice President of Education & Interpretation Britt Patterson-Weber remembers strolling through the Garden with a young field trip participant. They were on their way to the Kapnick Caribbean Garden, and the boy reached out to touch a costus growing along the path.
"He just stopped, and his eyes grew big, and he said, 'We should call this kitten belly!'" The leaves were velvety in texture.
"You pet that costus, and that's exactly what it felt like — kitten belly," Patterson-Weber says. "I didn't know that leaf had a fuzzy underside. I know it as, 'costus, a member of the spiral ginger family.'"
That experience, she concludes, tells you a lot about how children interact with the outdoors, not to mention how much we grown-ups can learn from children.
It's summer vacation, and we know parents, grandparents, and caregivers of all sorts are looking for activities. We also know that some grownups may hesitate in selecting a botanical garden, unsure of what you should do with your kids once you get there.
Our advice: Let the kids be your guide. They're going to discover "kitten-belly" leaves and a million other natural wonders.
"I think sometimes we fall into this trap of thinking we have to provide something for kids to spur their imaginations," Patterson-Weber says. But the best experiences, she says, are the ones kids design using nature's "toybox." She remembers her own childhood and the hours she spent playing in the gnarled tree roots at her grandmother's house, a fantasyland for toy figurines. At the Garden, she's watched families marvel over stumbled-upon coconuts and young girls delight in tossing felled flower blooms into the air.
Please do not pick the flowers, but please do feel free to tinker with found objects!
"All of that play and interaction with the stuff that's out in the Garden is welcome, and I think it's effective because it's not contrived. We're not providing you with a pile of leaves or anything," Patterson-Weber says.
Besides, adds Education Programs Manager Kaitlyn Dillard, "Kids definitely don't use a space in a way we've designed it for." You may learn a lot about the way the kids see the world as you trail along on their Garden adventure.
---
The Jacinthe Family

For the Jacinthe family, a trip to the Garden was a way to reconnect with their Haitian heritage. Nadege and Vladimir, who live in Tampa, took their children, Alexander, 6, and Hannah, 4, to the Garden for the first time.
We caught up with them in the Kapnick Caribbean Garden, near an Attalea crassispatha palm, a critically endangered species found only in southern Haiti. It had been planted just the month before, in February 2021, in honor of a partnership with Jardin Botanique des Cayes in Haiti.
"The plants here definitely remind me of where I grew up in Haiti," says Vladimir.
Nadege says the family enjoyed the orchids, took photos by the pergola in the Caribbean Garden, and played around the Circle of Friends sculpture along the Performance Lawn. The children darted around their parents, with Alexander pausing long enough to answer a question about his favorite spots and where he might take a friend if they visited the Garden together.
"I like running and jumping in the Garden! I like flowers! I would show him the blue flower and the waterfall in the Brazilian Garden."
For the parents, the visit offered a chance to unwind and reflect.
"We just tell them about nature, about God's creation, just to appreciate and just something to clear their minds and relax as a family unit," Vladimir says.
---
The Niro Family

You don't see lizards in Connecticut. That could explain the fascination 7-year-old Anthony Mario Niro III had with the tiny reptiles during a visit to the Garden with his mom, Samantha Niro.
"I also saw a family of three lizards going into a big bush. Two were like children, and one was an old grandpa and slower than the rest," says Anthony. (To Patterson-Weber's earlier point, you never know what creative descriptions kids will invent.)
Samantha Niro used the Garden's audio tour feature and signage to learn more about the various plants and their characteristics — information she shared with her curious son.
"It is awesome because he's learning not just about the plants, but he is learning to read by reading all the little name tags," she says.
"He is learning a lot, and it is great because we don't have these tropical plants where we are. We have never seen these types of plants before."
"Your senses play a huge role in the learning process," Samantha notes.
"He has got a lot of sensory going on with touching things and smelling things and checking out the different colors," she says. One tidbit gleaned through the audio tour: that crows use serrated edges of certain plants as tools (yes, tools!).
Upon grabbing a leaf off the ground, Anthony exclaims, "Mommy, look what I found! This fell off the plant."
"As that rots, it becomes dirt to feed all the other plants," his mom replies.
"Like the great circle of life!" exclaims Anthony.
---
The Marino Family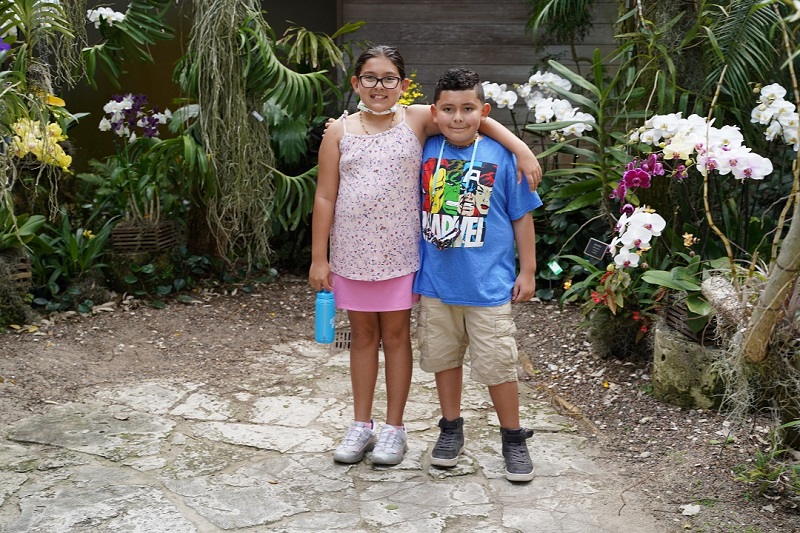 By the time we caught up with the Marino family of Naples — parents Lauren and Jorge, 8-year-old André and 10-year-old Aiyanna — in the LaGrippe Orchid Garden, they had already explored nearly every corner of our 170-acre property, including the 90-acre Preserve, which features an array of Southwest Florida habitats, a lakeside trail, and the James and Linda White Birding Tower. The birds had generated quite a bit of excitement.
"The osprey nest in the Garden, my brother thought was like a fire tower! We saw a bird in it — not a small one, a big one!" says Aiyanna.
Since they had explored so much, we decided to ask the kids a couple of questions. (Hint: Caregivers, this is a fun way to keep the kiddos engaged.)
If you could take your friend anywhere in the Garden, where would you go?
Aiyanna: "I would like to show my friend the alligator overlook!"
André: "The ghost orchid bridge!"
If you could have a house in the Garden, where would you build it?
Aiyanna: "I think I would pick the orchid garden to have a house in because I like the flowers and stuff."
André: "If I could build my house anywhere in the Garden, I would build my house in the field aka the Preserve or the Birding Tower."
Ready to have your own Garden adventure? Discover our discounted resident tickets available through September 30.
---

About the Authors
Jennifer Reed is the Garden's Editorial Director and a longtime Southwest Florida journalist.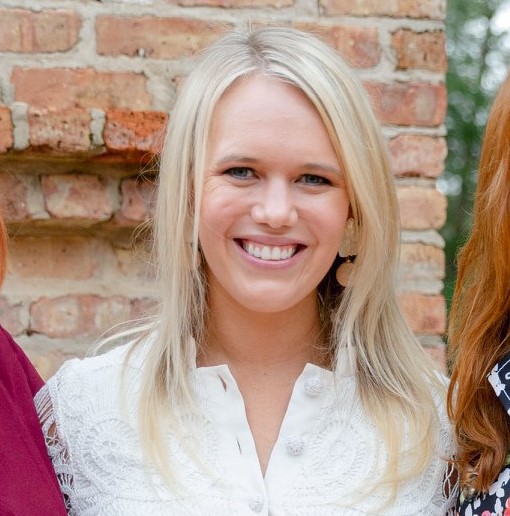 Darby Kordonowy is the Content Coordinator for Naples Botanical Garden. Darby loves learning! Her favorite plants are the jade vine (Strongylodon macrobotrys) and the Camellia japonica 'Pink Perfection.' She is an amateur bird watcher!