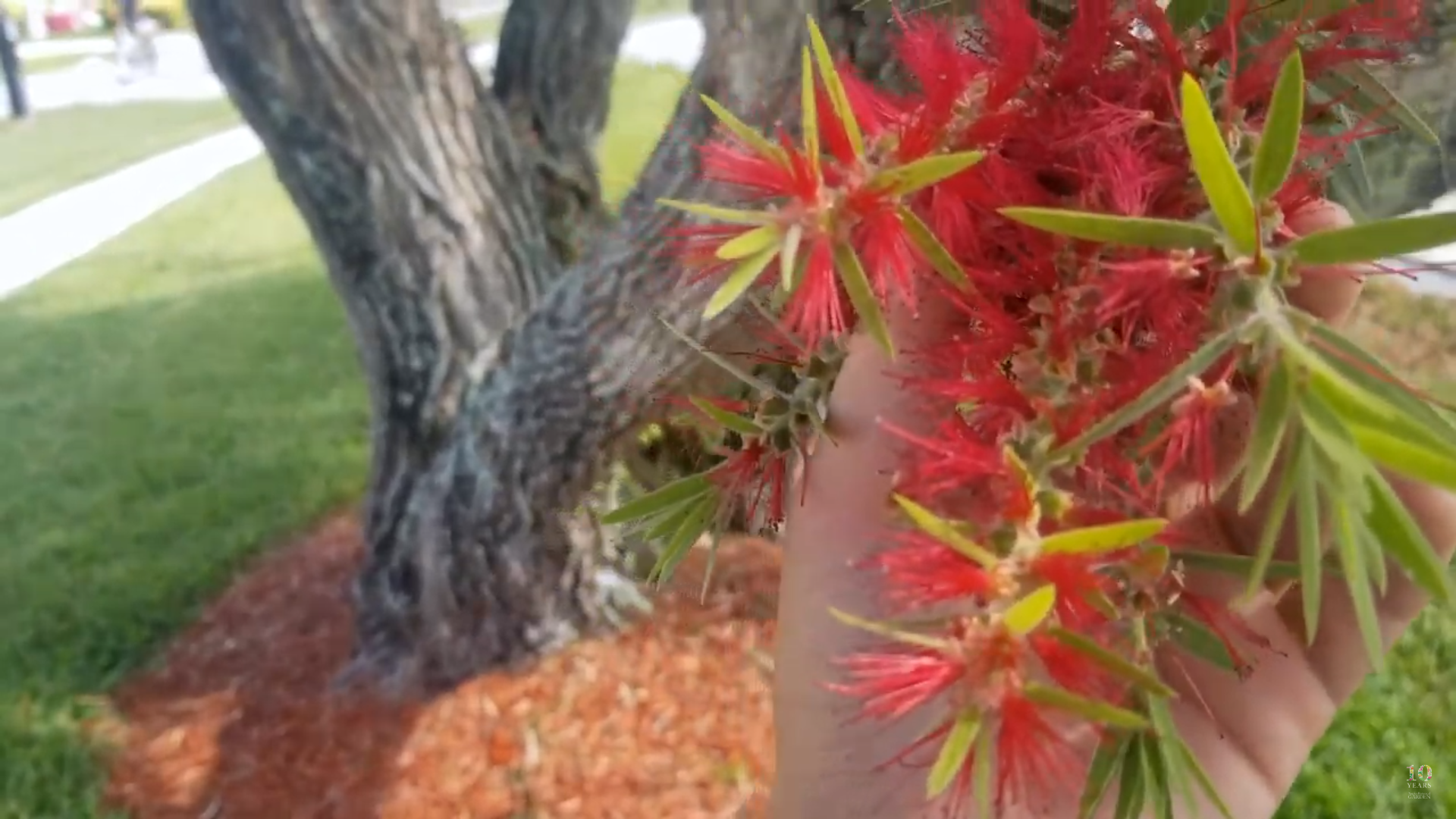 You may find yourself taking more walks these days to get out of the house. Whether you're taking a break from virtual meetings, homework assignments, or just want to get out, an observant walk in the neighborhood might lead you to make some discoveries about the plant life that surrounds you.  
Many popular plants in Southwest Florida have "sensory" properties, from the fragrant flowers of Plumeria spp. to the paper-thin bark of the Gumbo limbo. Engaging with these plants using our senses (except taste!) helps us to appreciate and understand how they got their names, their various uses, and what makes them so appealing. Join Education Operations Manager Kiva Talty on this Neighborhood Sensory Tour to discover some common and intriguing sensory plants you can find in your Southwest Florida neighborhood! 
The next time you're on a walk, consider looking out for the plants included in this video by using our Neighborhood Sensory Guide. Don't forget to touch, smell, listen, and look, taking extra care when engaging with new or unknown plants. Whether or not you live in Southwest Florida, there is still plenty of flora to discover. Go on your own neighborhood sensory tour wherever you are, and bring your family to show them what you've discovered!  
You be the tour guide! Take your own neighborhood sensory tour.
---
About the Author
Kiva Talty is the Education Operations Manager at Naples Botanical Garden. While she isn't a local, she enjoys experiencing the cultures, foods, craft beer, and festivals Southern Florida has to offer. She has a rambling spirit, and you might find her car camping while enjoying the landscapes of Florida that never cease to awe and surprise her.