As the spring warmth becomes more consistent, the holidays become more distant. But one holiday follows enthusiasts well into the warmer months. Arguably, the biggest day of the year for birders is the annual Audubon Christmas Bird Count. Between December 14 and January 5, birders across North America gather to engage in their favorite pastime. The compiled list of birds seen or heard for a designated area on a designated day is submitted to the National Audubon Society, which has data for this event going back 121 years!
This year, the Garden's contribution to the Naples count began in the early morning hours of December 26.  Two brave souls arrived before dawn to face the 40-degree temperatures in an ear-pinned search of an owl's whoo-whooos. As the sun rose, 12 others — myself included — joined them. Bundled in scarves, hats, mittens, and jackets, we birders split into three groups and set out to record every bird we could see and hear both within and surrounding the Garden.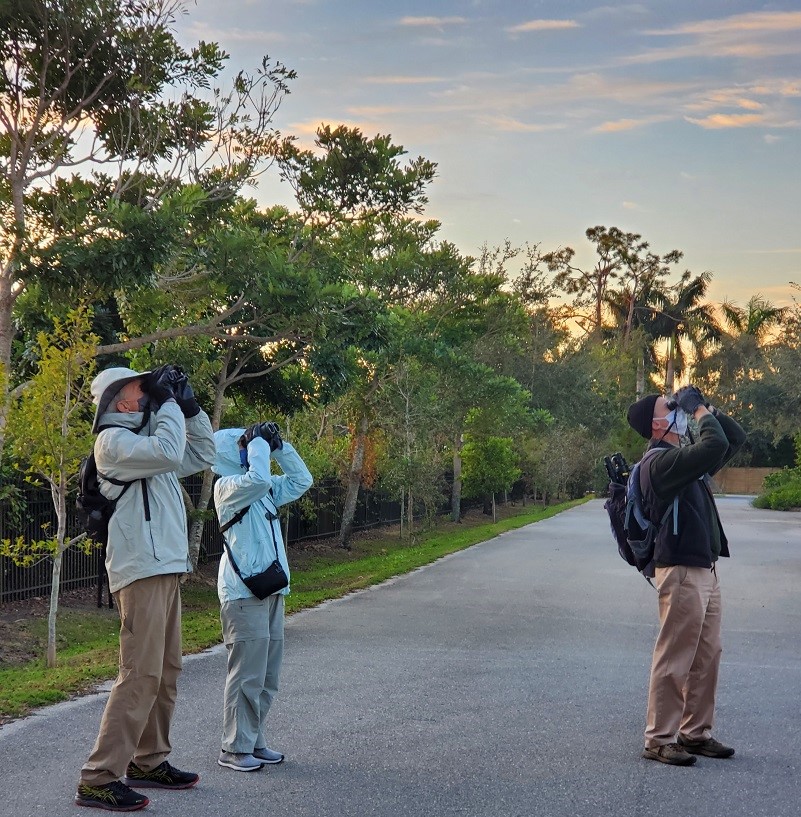 As the day wore on, our three groups converged near the Bergauer Bridge in the Scott Florida Garden at a masked and safe distance. We trekked back to the Fogg Café for coffee and hot chocolate, wondering if the birds were feeling the brutal cold in their lightweight bones the way we were. The Garden boasted an impressive 45 species in total, but compared to last year's record high species number, just north of 65, we felt a sense of disappointment as we sat and sipped. A fitting end to 2020, if you ask me.
Now, nine weeks and numerous hours of number crunching later, I am seeing the results in a slightly different light. Forty-five species, while fewer than we'd hoped to see, are still powerful proof of great avian diversity in the Garden, and biodiversity is one of the premier ways to measure ecosystem health. In fact, when I compared data from the digital eBird database where regular Tuesday birding lists from the Garden are uploaded, the average number of species seen at the Garden during the month of December had gone up 6.9% between 2015 and 2020. And, that percentage would be astronomically higher if our eBird lists allowed us to go all the way back to 2008 before we restored more than 20 acres of marshland. Back then, a mind-blowing day of birding consisted of a mere 15 to 20 species.
As I spread my data analysis wings even further, I tallied over 17,000 individual birds representing 117 species seen or heard on December 26 in the Naples count circle. The citizen scientists who participated logged a combined 108 hours and 403 miles, and their sightings yielded just four species fewer than the 2019 total. I take great solace in that, considering two separate and stunning recent reports of drastic bird declines: one by Audubon in 2016 and the other a 2019 study published in the journal Science that declared a loss of 3 billion birds. That one went viral. Somehow, despite the dire large-scale reports, this year's count revealed an increase in individual birds seen from several species, like double-crested cormorants (Phalacrocorax auritus) and great blue herons (Ardea herodias), and total species seen has remained stable since 2010, averaging around 119.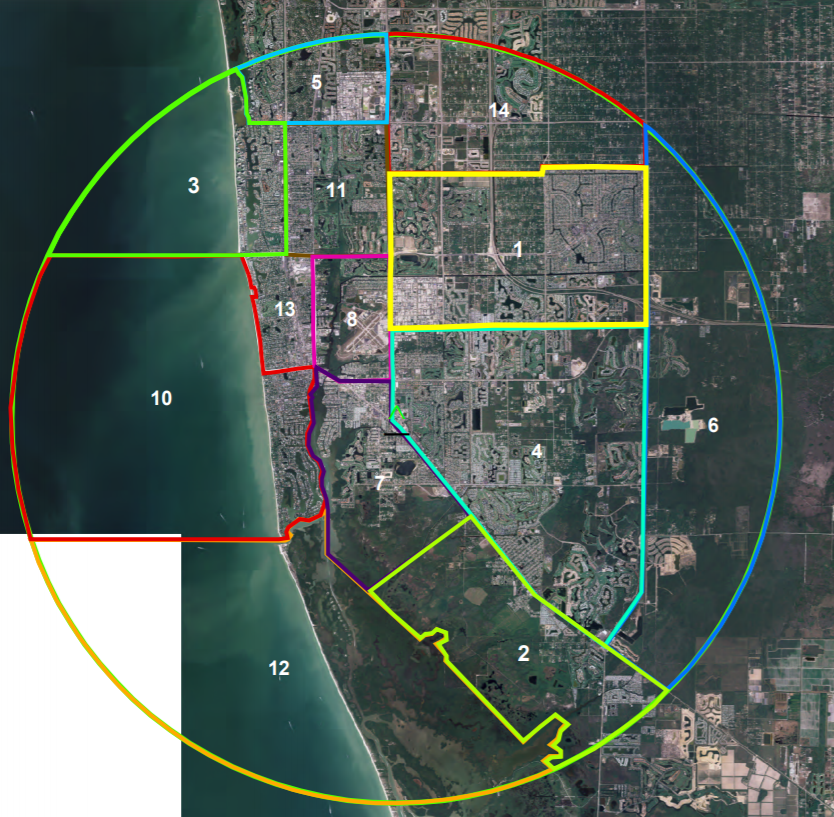 So, what does all this data mean? Well, I'm no statistician, but if you ask me, it means we are doing something right. A consistent number of species likely indicates a consistently livable habitat. Even the dip in the number of birds seen in the Naples circle, from its peak of 20,000 – 25,000 in the 2010s to a low of 11,000 birds in 2018, has rebounded to more than 17,000 birds in 2020. That isn't to say that mass species decline and serious threats of extinction aren't present; they very much are. Our bird sightings simply reflect a locality that boasts data full of hope. Here, in Naples, and especially at Naples Botanical Garden, the effort we put into creating healthy ecosystems for all life on Earth is effective.
The full results from the Christmas Bird Count are typically released in late spring. If you, like most birders, are more interested in getting in on the action, rather than refreshing Audubon's website for a very belated Christmas data-drop, I suggest you set your alarm clock to arrive as the Garden opens, grab your binoculars, and stroll through the Garden's 90 acres of natural areas including the Vicky C. and David Byron Smith Uplands Trail and the James and Linda White Birding Tower. Our most recent feathered friends have included a flock of roughly 100 white pelicans (Pelecanus erythrorhynchos) dazzling guests in our marsh.
---
About the Author
Emily Kless is an Educator II for Naples Botanical Garden. Emily is always excited by the opportunity to learn. Outside of the Garden, you can find Emily and her service dog, Clementine, hiking the region's various trails (and sometimes forging their own) to admire native plants and birds.