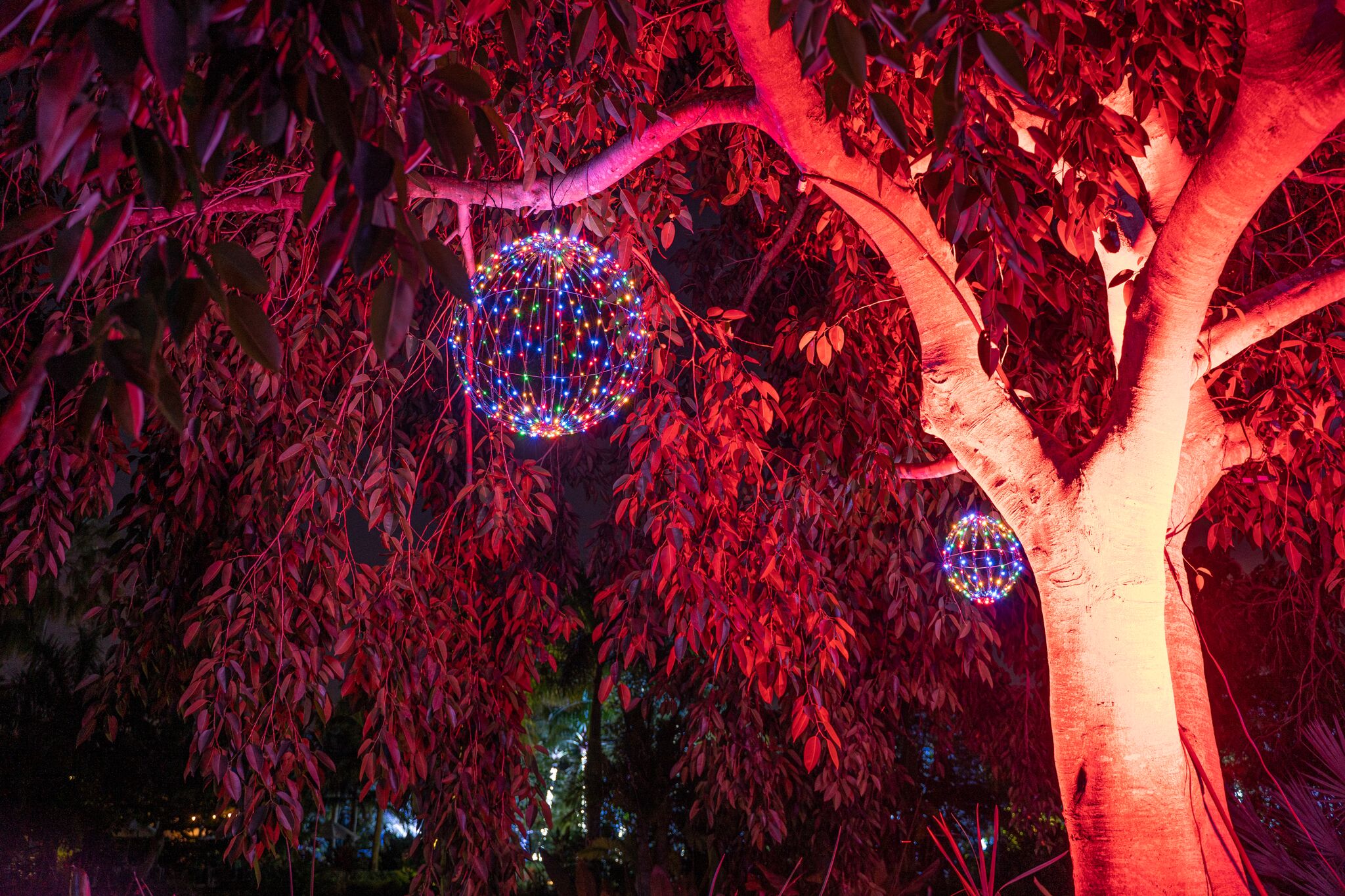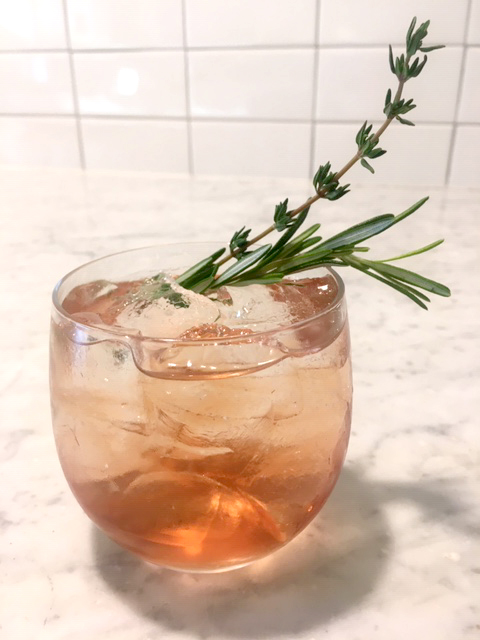 Hello, Black Friday shoppers. We've got a lovely antidote to the frenzy you've just put yourself through: Night Lights! With … cocktails!
At the opening of our annual holiday festival tonight, Chef Jack Raben will unveil his special drink for the season, a "Cranberry Mule," a lovely mixture of cranberry, vodka, ginger beer, and herbs.
"It tastes like Christmas," he promises. "Earthy and sweet."
Jack's crew will serve 'em up every night of Night Lights. Hot cocoa will be available on nights that dip below 70, Florida's version of freezing. A full menu will be available at Fogg Café each night, along with another treat, sweet potato poutine, made with sweet potato fries and cheese curds, and seasoned with sage and rosemary.
Jack was nice enough to share the cocktail recipe should you wish to mix up a batch of your own. Cheers!
1 part cranberry vodka
1 part vodka
4 parts ginger beer
1 part thyme-rosemary simple syrup
To make the syrup, dissolve 1 cup sugar in one cup water. Add 5 to 6 sprigs rosemary and 5 to 6 sprigs thyme. Steep, cool, and strain. 
---
About the Author
Jennifer Reed is the Editorial Director of Naples Botanical Garden and a longtime Southwest Florida journalist.