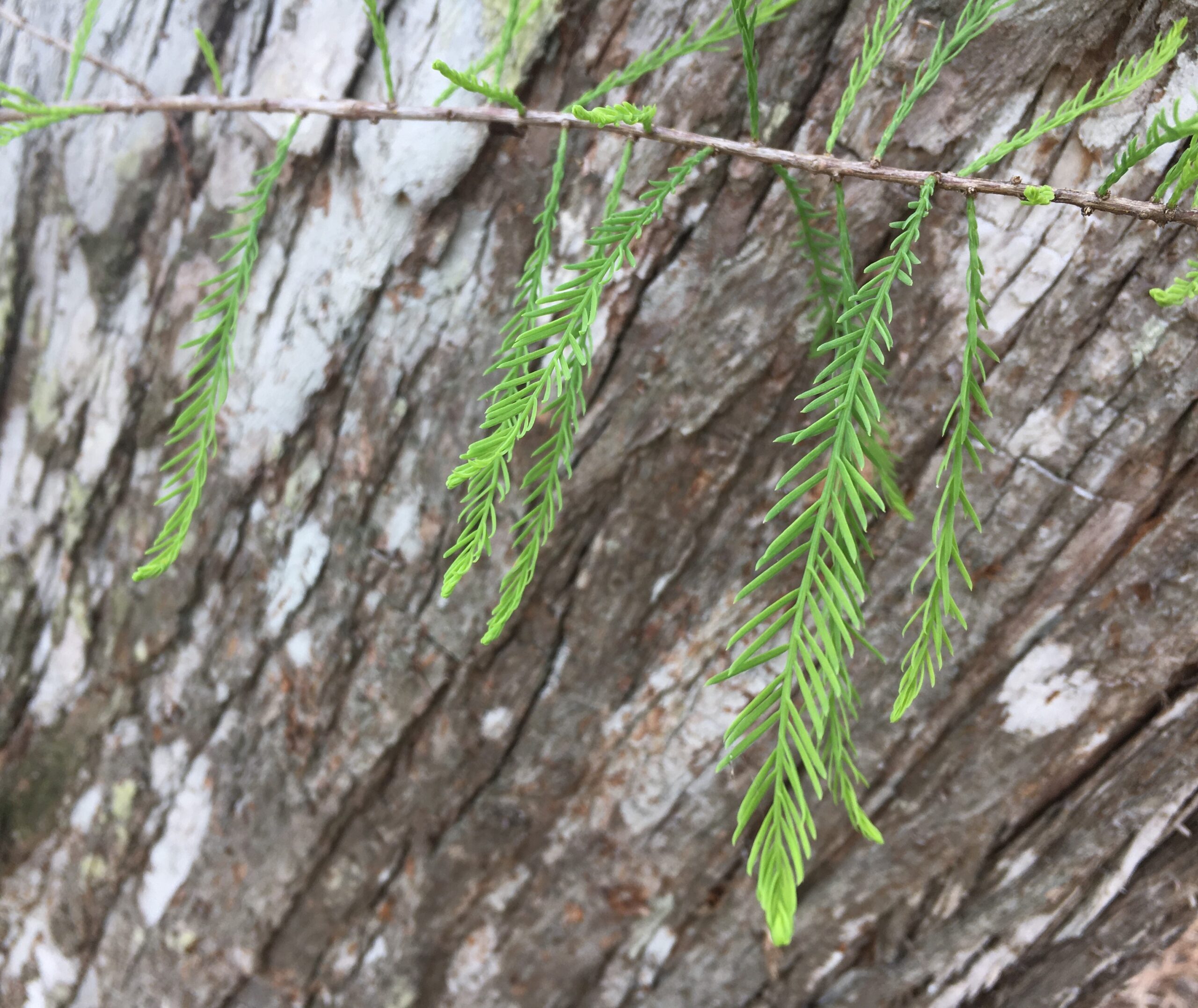 Looking for signs of spring in Southwest Florida? We may not have tulips and daffodils here, but if you know what to look for, you'll see signals aplenty. In fact, you may study a single species, our native bald cypress, and find all the clues you need to know that spring has arrived.
While many of our native trees sport green leaves year-round, the bald cypress (Taxodium distichum) is an unusual exception. These deciduous conifers drop their needles every winter and start growing new ones as early as late February in Naples. By the official start of spring (the equinox was March 19), careful observers might have noticed lime green needles beginning to cover the cypress canopy. If you see a cypress tree flush with new foliage, reach out, and gently touch the young needles. The texture is often compared to that of a bird's feather.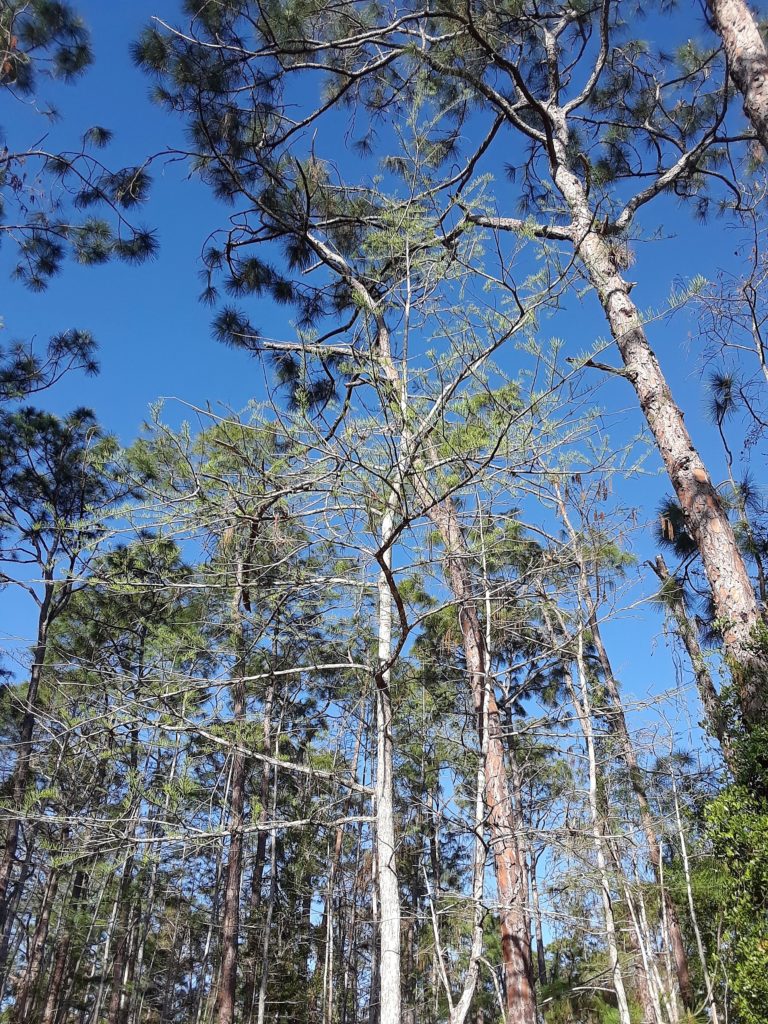 The trees support other plants and wildlife that offer their own seasonal indicators. Look further down the cypress' trunk, and you're likely to see a showy spring bloomer, the cardinal airplant (Tillandsia fasciculata). The bright red bracts give this species its name. Look closer, and you might be surprised to discover that this native airplant's flowers feature violet petals! Linger long enough, and you might even see a red-bellied woodpecker in his breeding plumage visit to dine on insects that live within the airplant's leaves. A number of other birds don their flashiest feathers this time of year, including bluebirds, cardinals, blue jays, and more — all of which you just might spy atop a cypress!
You likely don't need to travel beyond your neighborhoods to investigate cypress. They grow in and around many Southwest Florida residential areas. If you feel like venturing out, bald cypress trees can be found in many of Collier County's natural areas. One iconic location is the expansive Big Cypress National Preserve (729,000 acres off US 41, east of SR 29). For those in Naples, check out the boardwalks at North Collier Regional Park (15000 Livingston Road) or Freedom Park (1515 Golden Gate Parkway). In Lee County, the Six Mile Cypress Slough Preserve (7751 Penzance Boulevard, Fort Myers) is a prime viewing location.
Enjoy your springtime strolls! We're certain that if you spot a bald cypress, the sight of their beautiful new leaves will rejuvenate you for the days ahead.
---

About the Author
Britt Patterson-Weber is the Director of Education & Visitor Experience at Naples Botanical Garden. Her love of all that is botanical is genetic as she comes from a long line of plant collectors. Currently, her favorite plants are hoyas; however, her plant affections have been known to be fickle.

About the Author
Andee Naccarato is the Horticulture Volunteer Coordinator at Naples Botanical Garden. She also serves as President for the Naples Chapter of the Florida Native Plant Society. One of Andee's favorite experiences is wading through cypress wetlands during rainy season.