One Mexican street food that is a favorite among both locals and tourists is elote, which translates to "corn" in English.
---
Mexican street corn started in Mexico City with antojitos — "little cravings," aka small snacks or appetizers — served at food trucks and local mercados (markets).
Corn in Mexico dates back to the Aztec civilization and is a staple in Mexican cuisine used in tortillas, tamales, stews, and many other coveted dishes. While elote can be messy because the corn is slathered in a creamy mayonnaise sauce, it is a rewarding, tangy treat and street food staple. Its lime crema absorbs the spices and adds citrus, creating a savory yet sweet flavor profile. This easy-to-make recipe is a perfect appetizer or side dish for a backyard BBQ feast and can be served off the cob, too.
---
Ingredients
2 corn cobs
For the Lime Crema Mixture
1 cup mayonnaise
½ cup sour cream
2 limes, zested and squeezed
For the Seasoning
1 tablespoon dark chili powder
1 tablespoon Tajín
Salt to taste
¼ cup cilantro, leaves picked and sliced thin
¼ cup cotija or queso fresco
Note: Cotija is aged and has a saltier flavor than queso fresco.
---
How to Make Elote
1. Soak the corn cobs in water for 30 minutes, and then place on a high heat grill.
2. Char the corn husk until blackened. Let cool slightly to handle.
3. While the corn cools, create the lime crema mixture and seasoning blend.
4. Remove the corn husk and fibrous strings.
5. Brush with the lime crema mixture, and season with salt.
6. Grill again until corn is hot and charred in a few spots.
7. Brush again with lime crema mixture until well coated.
8. Sprinkle an even layer of seasoning on the corn, followed by cilantro and then the cotija cheese.
This recipe originally appeared in the Fall 2022 issue of Cultivate, the Garden's magazine.
This recipe supports this year's theme, Mexico: A Celebration of Plants & Culture, which highlights one of the most biodiverse places on Earth and celebrates cultural connections to the natural world.


---
About the Author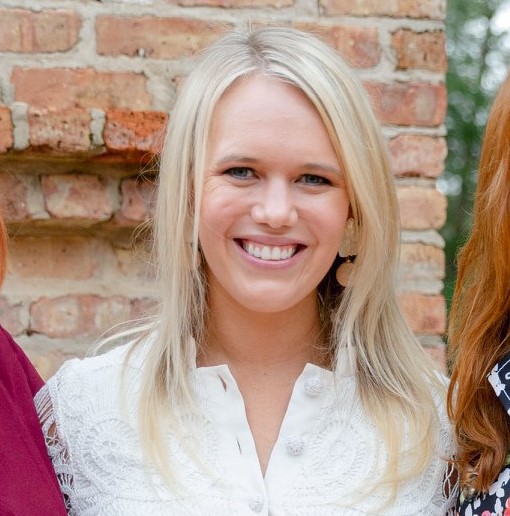 Darby Kordonowy is the Content Coordinator for Naples Botanical Garden. Darby loves learning! Her favorite plants are the jade vine (Strongylodon macrobotrys) and the Camellia japonica 'Pink Perfection.' She is an amateur bird watcher!