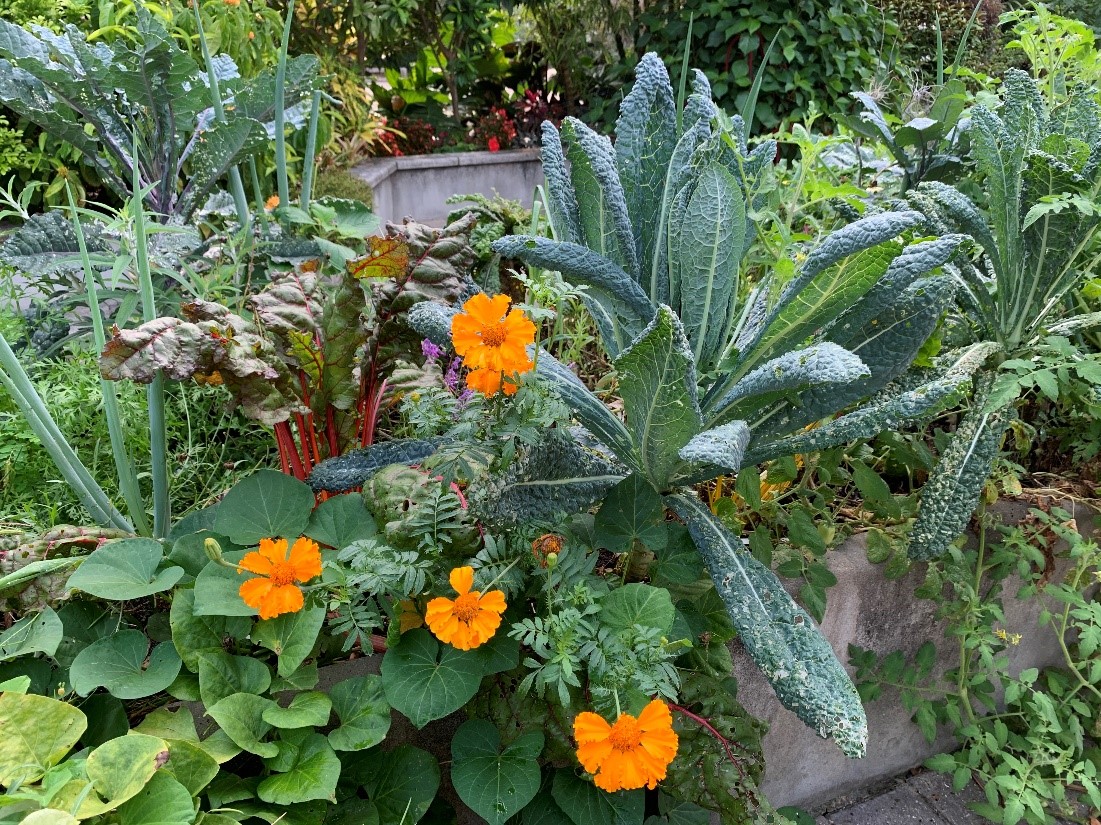 We've undergone massive change in the past two months; veggies, however, do what they always do: Grow! Some of our herbs and vegetables did begin to bolt — or go to seed — during this surprisingly hot spring season, so Education & Visitor Experience staff began the work of preparing the beds in the Smith Children's Garden and the Buehler Enabling Garden for summer. First, we harvested the viable vegetables and then cleared the beds for solarizing and summer cover cropping. A bounty of kale, onions, leeks, carrots, and herbs made its way to the homes of many Garden staff after our visit.  
You might be wondering, "What is solarizing?" Solarizing is when you till a finished crop into your garden bed and then cover the entire bed with a cloth or plastic cover. Why? Gardeners usually solarize their beds when they see signs of a long-term pest such as nematodes. Some gardeners also solarize their beds to control weed growth when they are outside the vegetable growing season. When you solarize, you are basically raising the internal soil temperature of your garden bed, killing off any pests or diseases from the previous growing seasons. Solarizing also kills the beneficial microorganisms that make your soil healthy; therefore, it is best to assess your situation before solarizing. It can take as little as 30 days to as long as a few months for solarizing to be effective. We are solarizing to kill off root-knot nematodes found in the soil of our raised beds. These common garden pests burrow into the plant's roots, inhibiting the plant from absorbing water and nutrients properly. Common signs of nematodes are balls or knots present on the roots.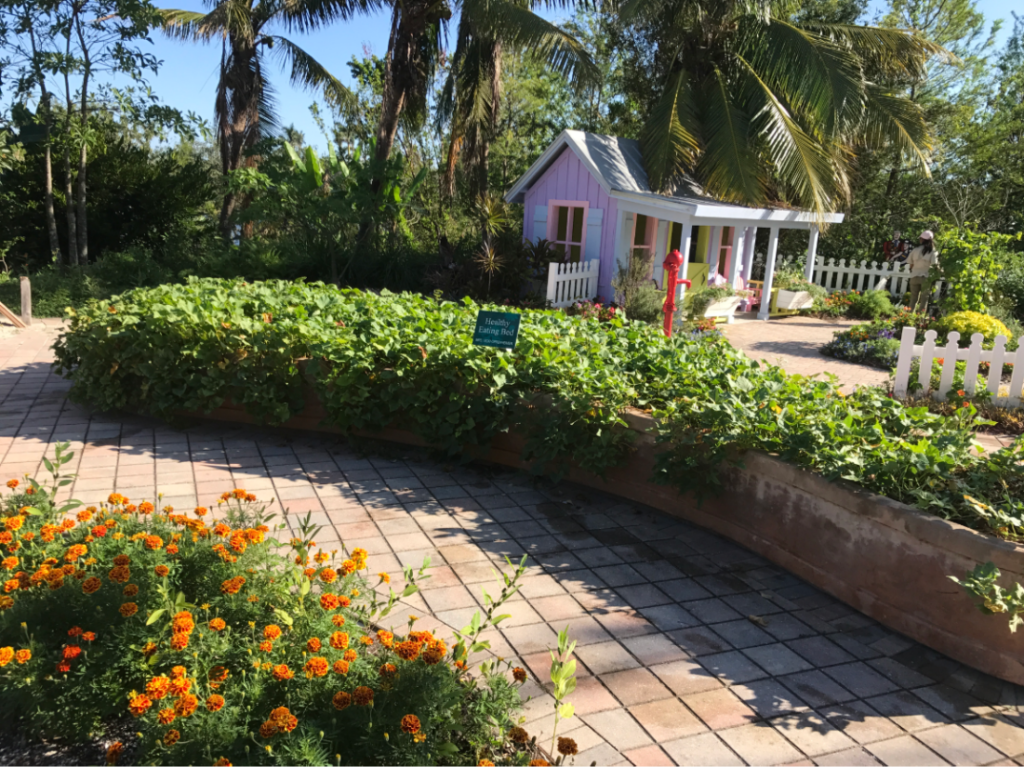 Southwest Florida's main growing season ends between April and May as it begins to get hotter. Sweet potatoes are one of a handful of veggies that do well in our hot summers. Collard greens, okra, and southern peas are a few others you can find in our Healthy Eating Bed in the Smith Children's Garden. Sweet potoatoes help protect our garden beds from the harsh summer sun. They have a 3-6 month growing period and thrive in our wet, hot summers. After the summer growing season, we harvest them in the fall. 
You can also learn more about what vegetables you can grow in Southwest Florida here. 
Typically, much of what we harvest goes to Chef Jack and Fogg Café to use, truly creating a "garden to table" experience. 
Be sure to check out #stayplanted on our website and social media platforms for more resources on growing your own food! If you have questions about summer gardening — or any other plant-related matter — watch for our Ask a Gardener opportunities on Facebook, posted several times each week.  
---
About the Authors
Kiva Talty is the Education Operations Manager at Naples Botanical Garden. While she isn't a local, she enjoys experiencing the cultures, foods, craft beer, and festivals Southern Florida has to offer. She has a rambling spirit, and you might find her car camping while enjoying the landscapes of Florida that never cease to awe and surprise her.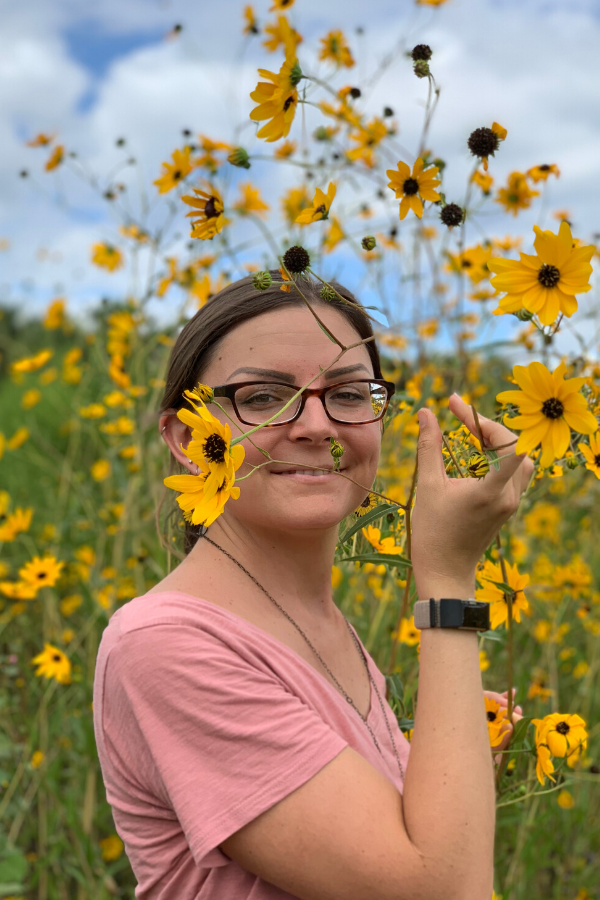 Kaitlyn Dillard is the Education Programs Manager at Naples Botanical Garden. She is responsible for planning and facilitating educational programs for learners of all ages and abilities, and is an avid learner, as well: She's currently pursuing a master's degree in environmental nutrition from the University of Memphis.