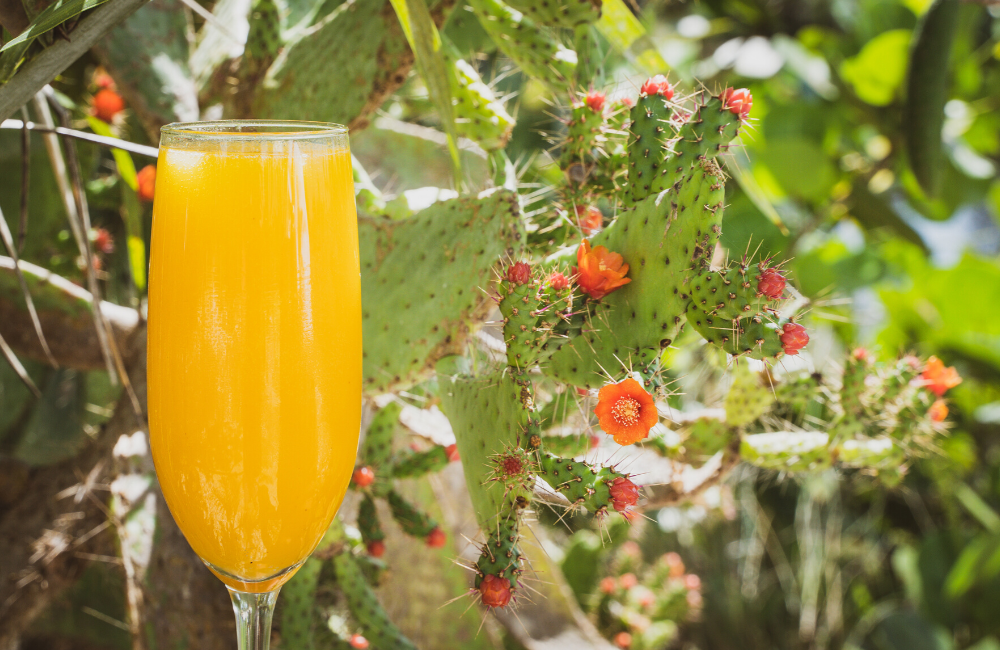 The coolest thing about blazing hot summers in Southwest Florida is that we can cook with an abundance of fruits planted in our own backyard, like varieties of Mangifera indica, or mango. Fruit in the Garden is plentiful, from always popular coconuts and papayas, to lesser-known fruits like lychee and jaboticaba.
"I get to experiment with new recipes for Garden guests to try. It doesn't take much to make a drink or dish with mango that tastes amazing," says Chef Jack when asked about his inspiration.
As we grow our plant collections and relationships with gardens worldwide, we consider the cultural impact of these fruits. Mangos are known for a wonderful blend of versatility, nutrient density, and unforgettable flavor. The cheery golden, green, and red hues of mangos only add to its reputation as a sunny, tropical fruit staple. They are perhaps best enjoyed freshly picked, but can be eaten frozen, dried, canned, or cooked. Mangos are used in ice cream, preserves, pies, and in recipes to complement sweet and savory tastes.
There are hundreds of mango cultivars worldwide, but they are native to India and Southern Asia. Historians say pirates planted the first varieties of mangos in Florida in the 1700s. Florida is currently the largest commercial producer of mangos within the United States, ahead of California, Hawaii, and Puerto Rico. The harvesting season runs from May through October. However, in most of the United States, mango production is limited due to climate and growing conditions.
Here, mango farms thrive on the southeast and west coasts of the state, where there is no seasonal freeze. The plants are susceptible to damage if conditions are too cold.
Mature mango plants yield hefty amounts of fruit that can be overwhelming for just one household to consume. What we're saying is this: Mango season is absolutely a good excuse to get to know your Floridian neighbors. Alternatively, plant your own, and watch your popularity soar. If you're like us, you have been waking up a little happier in the morning knowing that soon you will be eating your way through summer hauls of fresh mangos.
Mango Mimosas
Mango passion fruit mimosas feature a great balance of the sweetness of the mango and the sweet but slightly tart flavor of the passion fruit. The aromatics of the passion fruit add a slightperfume fragrance that enhances the Champagne.
1½ oz passion fruit purée
2 ½ oz mango purée
4 oz Champagne or prosecco
This recipe originally appeared in the Spring/Summer 2019 issue of Naples Botanical Garden magazine.
---

About the Author
Jack Raben is chef of the Garden's Fogg Café.