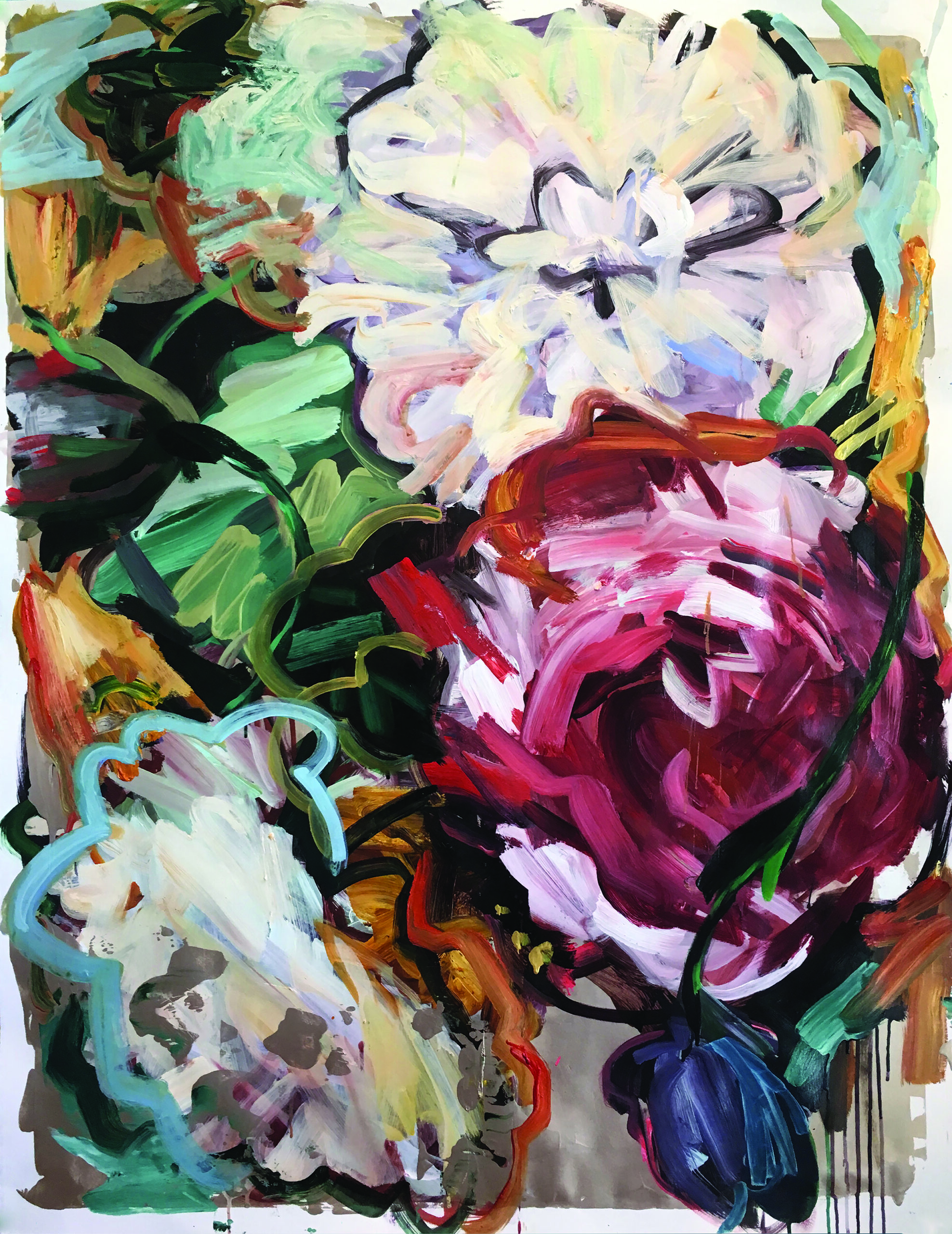 If you're feeling disconnected from, well, everyone and everything right now, Carmelo Blandino is right there with you. The Naples-based painter, who is exhibiting at the Garden next month, will create a new work inspired by community contributions and designed to draw people closer to each other — and to the outdoors.
Here's your invitation to grab your camera or smartphone, head to the Garden, photograph something that captivates you, and share it with the artist. Blandino is accepting photographs (no more than two per person, please) through Sunday, October 18, at garden@methodandconcept.com. The photo solicitation is his way of connecting with the community, helping the community connect with nature, and keeping his artwork fresh — a hallmark of his.
"Let me see how you perceive nature, and let's create a symbiotic relationship between you and I, and let's create a piece together," he says one recent morning from his studio in Naples, chock-full with his oversized floral depictions. "You are nature, and I am nature. You have your vision of nature, and I have mine. Let's group together and honor nature. That's the whole premise of the show."
Carmelo Blandino: Convergence opens November 20 in Kapnick Hall. It is co-curated with Method & Concept, the artist's Naples representative, and will showcase Blandino's love of nature, his ever-in-flux style, and his quest to capture beauty and joy on canvas.
Do not, Blandino urges, strive for the perfect picture. He's not critiquing your technique; he's looking for your emotions.
"The ones that inspire me, it will not be because of the quality of the image, but just because there happens to be a little magic in it. That's all I'm looking for."
He hopes that by contributing to the work — and later enjoying the finished product — people will find themselves a little more attuned to the natural world and their place within it, a relationship that suffers a certain disconnect, he believes.
"(People) say, 'Oh, I just love nature' or 'I want to go to nature.' That sort of talk indicates to me that people don't understand they are nature — that we come from nature. We don't hold dominion over it; we're stewards of it. We nurture it because it nurtures us."
Blandino has worked with the public before in large-scale murals at Art Basel, for example, and as an art instructor, but this is the first time he's tried a process like this one. The artist is forever experimenting. At one point, he even painted with his left hand to root out any sense of complacency.
"When things become too repetitive or formulaic, I have a nose for it. I can see it right away," he says. "It's not fair to the audience. Why would I make the same movie over and over? I have something that's different to say all the time … Let's shake it up."
And, in this case, you can help Blandino do just that. Click here for more information on the upcoming exhibit.
---
About the Author
Jennifer Reed is the Editorial Director of Naples Botanical Garden and a longtime Southwest Florida journalist.