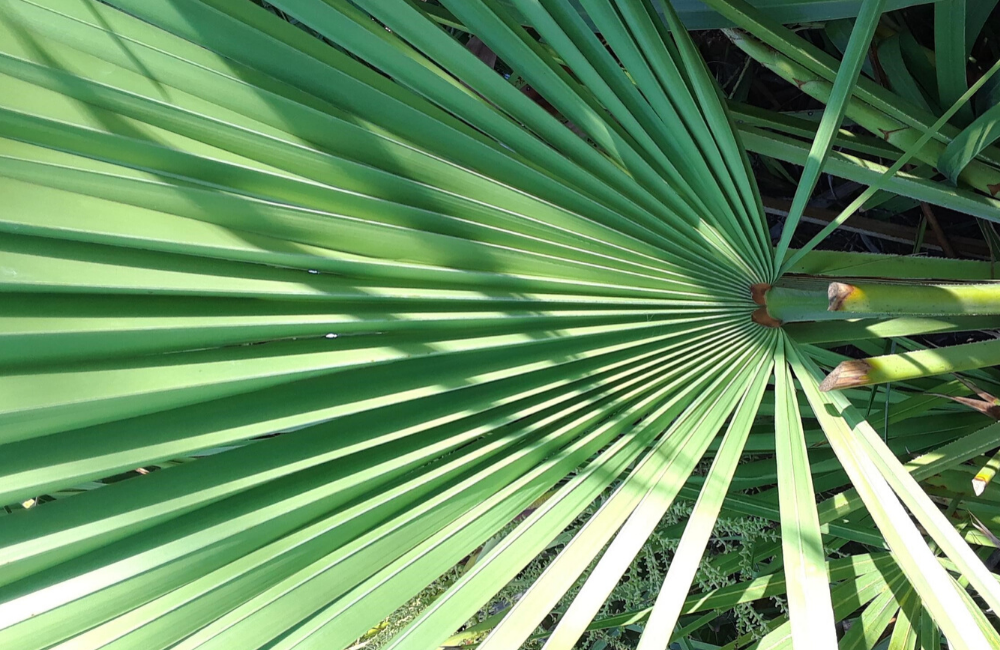 Sabal palmetto is Florida's state tree — although, like all palms, it's not a tree at all. Palms are actually in the grass family! One fun thing you can do with Sabal palmetto — which you can also call sabal palm, cabbage palm, or swamp cabbage — is make rope!
Here's what you do:
Locate a sabal palm. You can tell sabal palm from saw palmetto, the other common palm in our area, by looking at the leaves. Saw palmetto has flattened, star-like fronds. Sabal palm leaves appear to fold in the middle. Saw palmetto also has sharp, saw-like teeth on the base of its leaves, hence the name saw palmetto! Be sure not to wander onto someone's private property when you're looking at palms.
Once you've found a sabal palm, look for threads dangling from the leaves. You can pluck these off without harming the plant.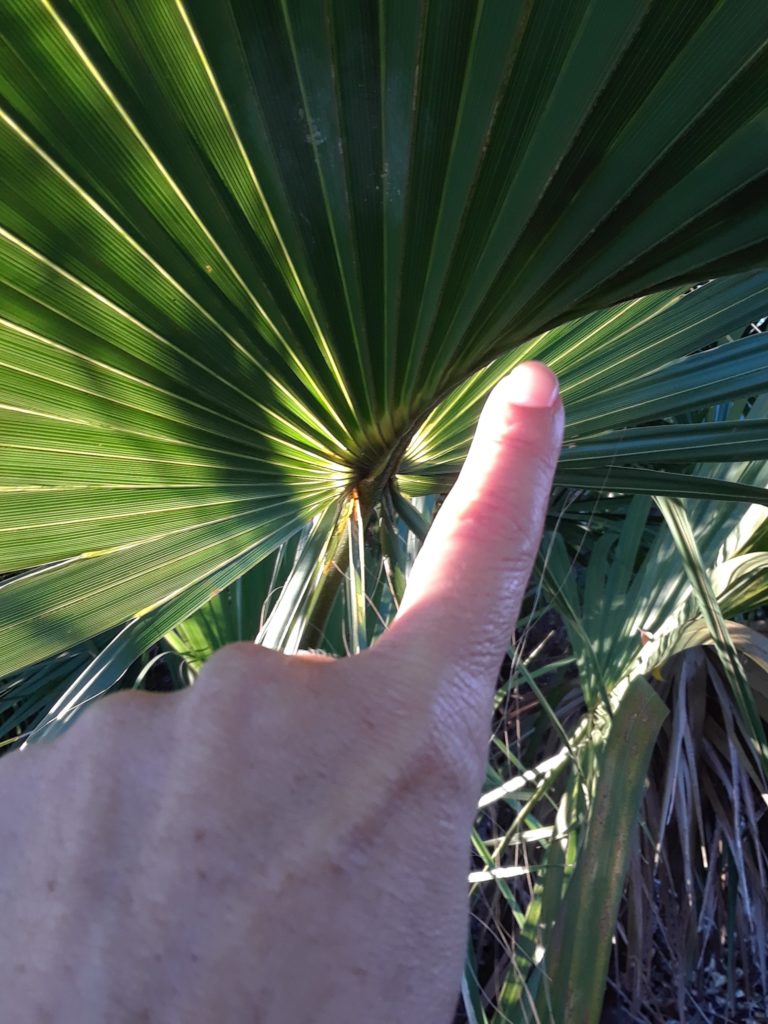 Gather some threads and tie them into a knot.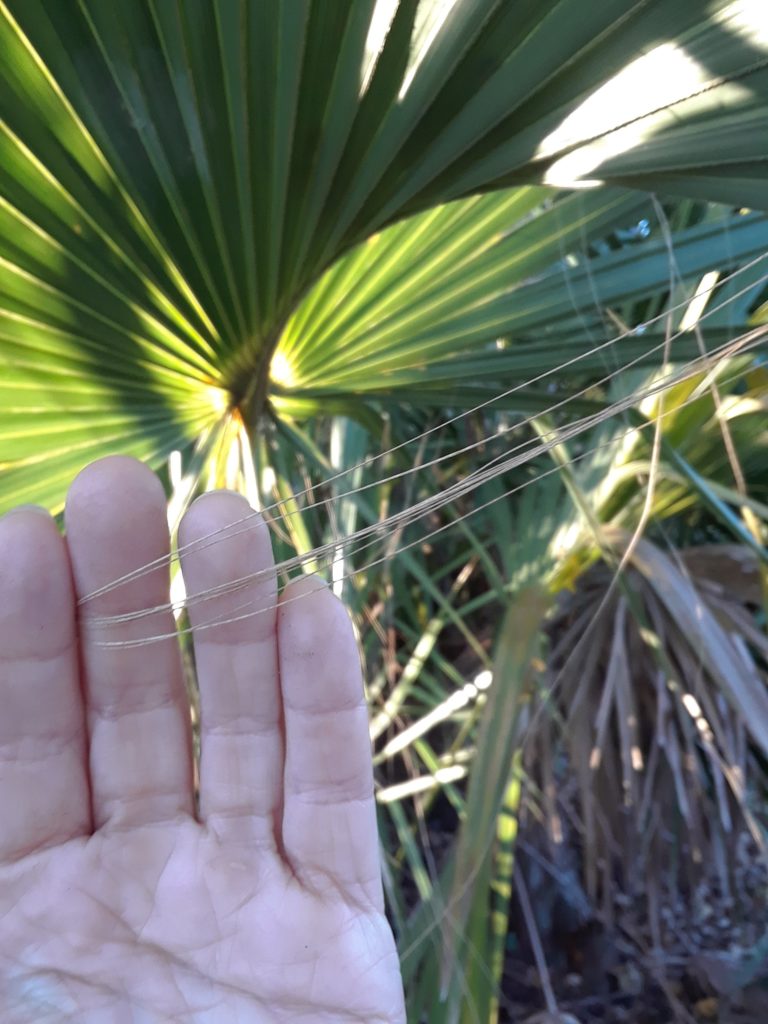 From here, you have options:
You can start twisting the bundle. Once the bundle has enough tension, you'll see that it starts twisting back on itself!
See how to tie the bundle into a knot
If you have many threads you can make a few more knotted bundles and start braiding!
You can also thread beads onto the bundle and make a bracelet.
Create enough cords, and you can even make rope!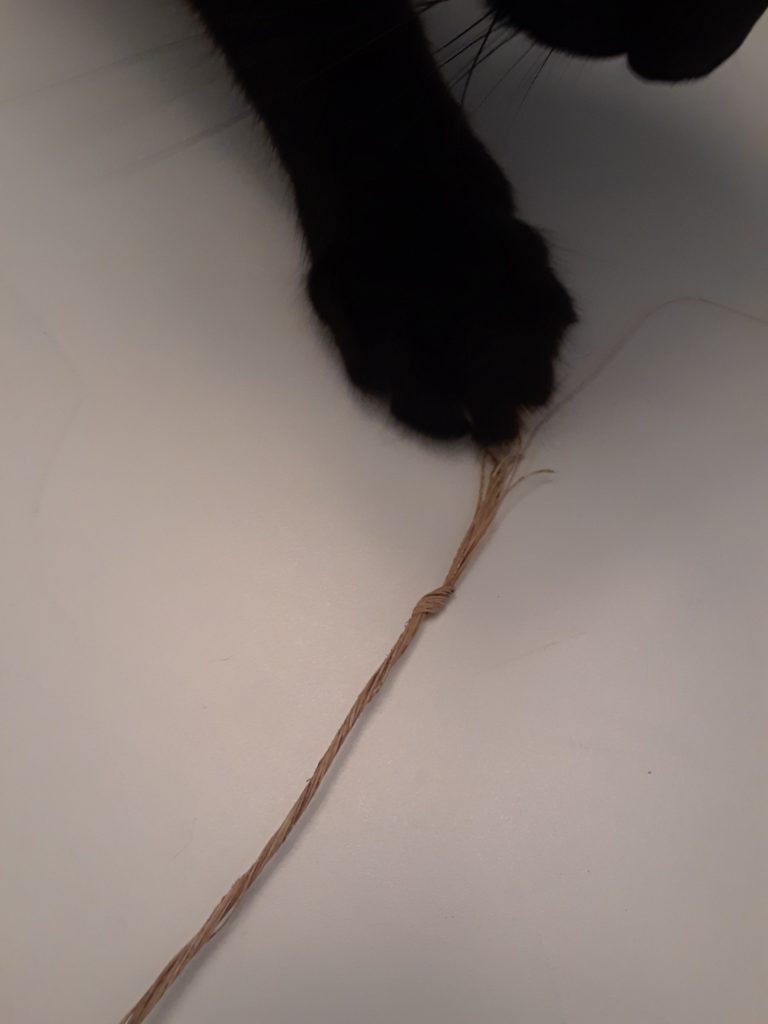 ---
About the Author
Britt Patterson-Weber is the Director of Education & Visitor Experience at Naples Botanical Garden. Her love of all that is botanical is genetic as she comes from a long line of plant collectors. Currently, her favorite plants are hoyas; however, her plant affections have been known to be fickle.