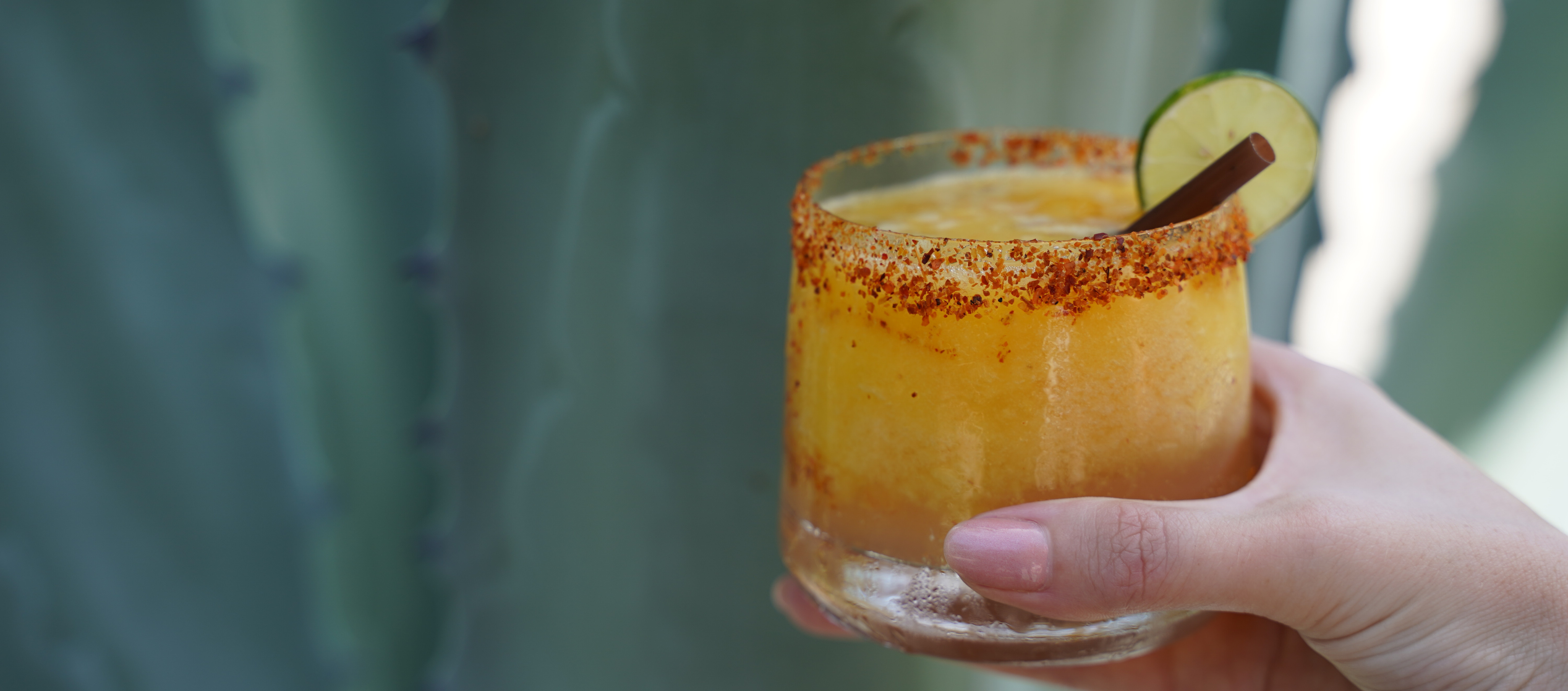 No need to wait for Taco Tuesday when National Tequila Day is this Sunday, July 24! Fruity with a hint of spice, this mango margarita is the perfect twist on the classic cocktail. The vibrant color is fun for any celebration, and this recipe is simple to make as an evening refreshment.
Tequila is derived from blue agave (Agave tequilana), and all tequilas must be made with 51% or more of the plant. Making tequila is an extensive process, since the plant alone must mature for 8 – 12 years before it can be harvested.
While many might consider agave a cactus because of its prickly edges and affinity for warm climates, it is actually a succulent. So the next time you see a dainty succulent, remember its sizable relative, the blue agave.
---
Ingredients
3 ounces tequila blanco
2 ounces triple sec
1 ½ ounces lime juice
1 ounce agave nectar
1 small mango
1/8 teaspoon ground bird's eye chili (or red pepper flakes, chile de arbol)
2 ounces grapefruit soda
1 lime wedge
1 cup ice
Tajín for garnish
Instructions
Wash mango, and carefully slice off the peel. Then, remove the seed, and dice the mango into small pieces.
Add the mango, lime juice, tequila, triple sec, agave, and a pinch of bird's eye chili (or red chili flakes) into the blender. Blend on high until smooth.
Fill a bowl with water, and dip the rim of your glass. In another bowl, dip your glass into the Tajín until the rim is coated.
Fill your glass with ice, and add the mango mixture on top. Top your drink off with a fun splash of grapefruit soda for an added twist, and garnish with a lime. Enjoy!
---
About the Authors
Sarah McKeown is the Multimedia Intern for Naples Botanical Garden. Sarah is a student at Hillsdale College, and she enjoys exploring the Garden and capturing its beauty on camera. In her free time, she loves to read, sing, play pickleball and tennis, and spend time with family and friends.
Keely Sullivan is the Marketing Intern for Naples Botanical Garden. Keely loves meeting new people and being outside! She is excited to continue to learn and participate in new marketing strategies during her summer at the Garden.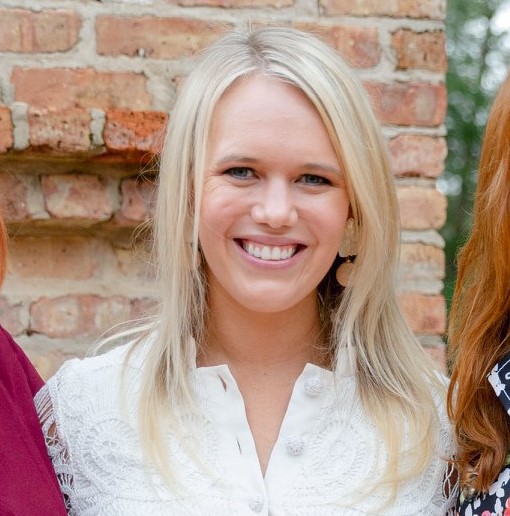 Darby Kordonowy is the Content Coordinator for Naples Botanical Garden. Darby loves learning! Her favorite plants are the jade vine (Strongylodon macrobotrys) and the Camellia japonica 'Pink Perfection.' She is an amateur bird watcher!