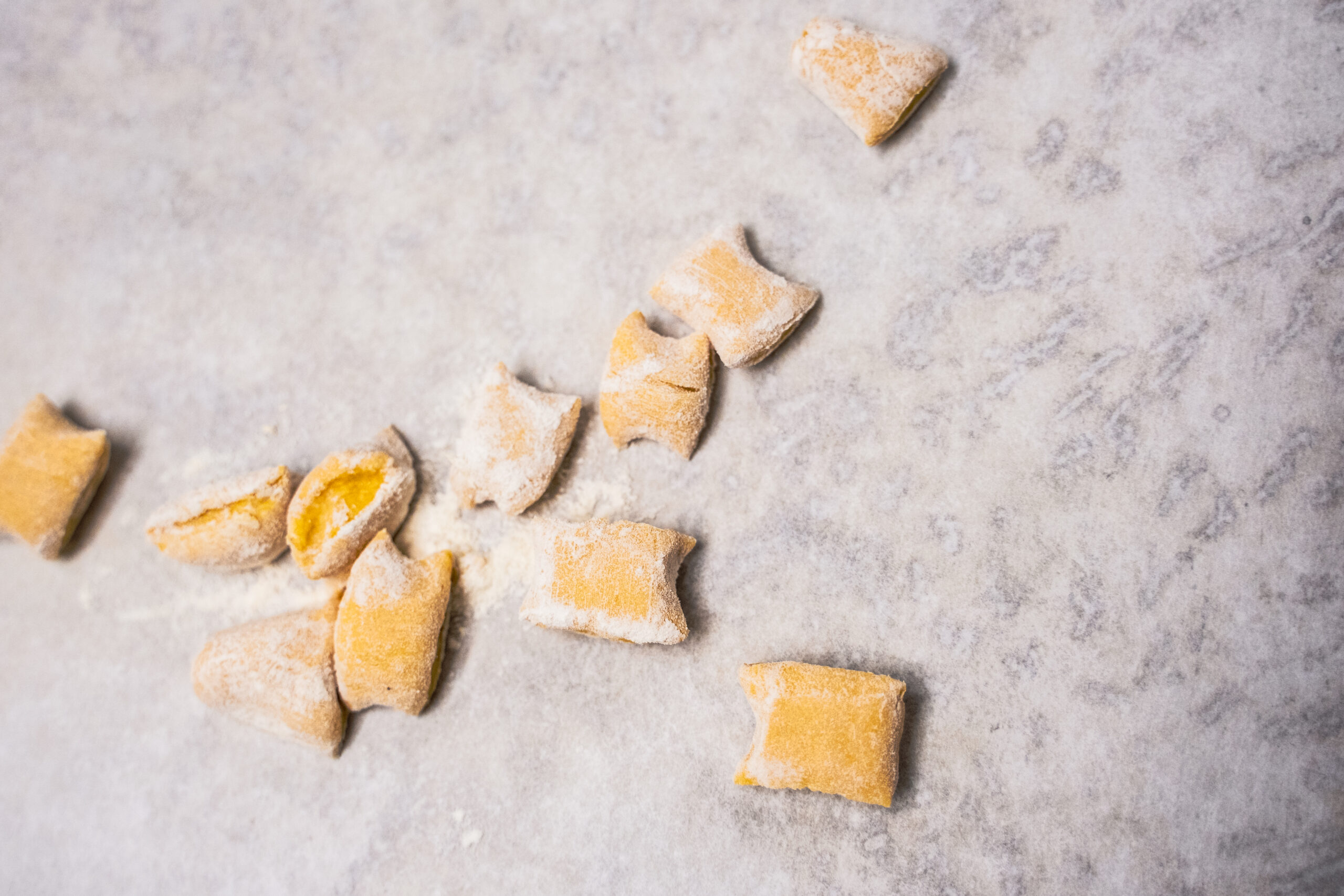 As we all find ourselves with extra time on our hands, let's expand on our culinary skills! This recipe was originally featured in our Fall 2019 Garden Magazine and was crafted by Fogg Cafe's own Chef Jack Raben.
Stay tuned to naplesgarden.org/stayplanted and #stayplanted for more recipes, including on the simpler side!
Sweet potato gnocchi with roasted mushrooms, gouda cream sauce, rosemary, and sage
Sweet potato gnocchi makes a great side or main dish. This is a basic recipe for gnocchi that substitutes sweet potatoes. Roasted chicken or leftover turkey shredded and mixed in would make a great leftover Thanksgiving meal.
Ingredients
1 pound sweet potatoes, washed
2 cups all-purpose flour
1 large egg, beaten
½ tablespoon salt
2 tablespoons butter
3 leaves sage, fresh, sliced thin
1/4 cup heavy cream
1/4 cup gouda shredded, young melts better
8 ounces mushrooms, roasted until slightly dry
2 tablespoons rosemary, leaves only, minced
For the Gnocchi
Roast the sweet potatoes with the skin on until fork tender
Let cool just until able to handle
Peel from the skin, and mash pulp into a mixing bowl (a counter mixer might be easier, if available)
Add the flour, salt, and the egg; more flour may be needed for rolling
While still warm, (should not be sticky, if so, add some flour), shape into a ball, and divide in four
Roll on the counter in flour into snakes, (like you did as a child with clay)
Use a butter knife to cut rolls into ¾-1 inch pieces, and make sure they are coated lightly in flour not to stick (at this point they may be frozen, spread out on a pan, or cooked)
Cook just like pasta in boiling salted water, and use a spider or strainer to pull the ones that float out of the water into a strainer, toss with oil while hot, (to keep from sticking), and lightly salt
For the Gouda Sauce
In a saucepan, melt butter with sage until just browned
Add the gnocchi to stop the butter and brown the pasta
Once there is color on the gnocchi, add the cream and cheese
Once melted, add the mushroom and chicken or turkey, if intended
Serve with fresh rosemary over the top, or sauté in to save a step.
Made this?? Show us on social and tag it #StayPlanted
---
About the Author
Jack Raben is chef of the Garden's Fogg Café.