Talk about a plant with a sense of place.
Hymenocallis puntagordensis is a flowering perennial found only in … have you guessed … Charlotte County, the region north of us that includes the city of Punta Gorda. It is more commonly known as the Punta Gorda spider lily.
It's a curious plant. The blooms are white and include long, spindly petals emerging from the center — like spider legs. In Greek, "hymen" means "membrane," and "callis" is derived from "kalos," meaning "beautiful." Technically, it is in the onion family, Amaryllidaceae, not the lily one, Liliaceae. But "lily" is so much more apropos for this delicate white flower.
As you might imagine, a plant with such a limited range is at risk of disappearing. They are listed as Critically Imperiled by NatureServe, an organization that tracks biodiversity data throughout North America.
Garden conservationists are on the hunt to gather seeds and grow a collection of spider lilies. This plant is among the targets of the Florida Plant Rescue, a collaborative focused on "collecting the seeds of Florida's rare plants to prevent their extinction and conserve the state's botanical diversity." The California-based Center for Plant Conservation leads the initiative; the Garden is one of nine participating institutions.
"Without this seed, it could become extinct in the wild without a chance for recovery," says Conservation Research Associate Dan Agis.
To find the plant, staff members combed Fred C. Babcock/Cecil M. Webb Wildlife Management Area. There's little published information on the spider lily, few photos online, and no data as to when the plant might be in bloom. Fortunately, it likes to grow in "disturbed" areas, such as the edges of roads, so the search was less excruciating than it might have been.
"The funny thing is, we found a seed before we found a plant," says Conservation Associate Sam Amodeo. Within 20 yards of the fingernail-sized seed, they discovered plants. "We were very excited," he adds. "Finding the seed of a critically imperiled plant can feel like finding the needle in the haystack."
The team made its first trip last year, yielding 20 seeds. Fifteen of those germinated and produced plants that are growing in the nursery. (These seeds can't be preserved in the seed bank because they can't survive the drying process needed for long-term freezer storage, Agis explains.) Subsequent trips have yielded 29 additional seeds.
Our Garden is one of two known botanical institutions to incorporate this species into a conservation collection. Our team intends to grow the plants to maturity, plant the seeds they produce, and expand our holdings.
"Because it's limited to such a small area, I feel that it is the Punta Gorda lily," says Amodeo. "It feels like we're protecting the whole area."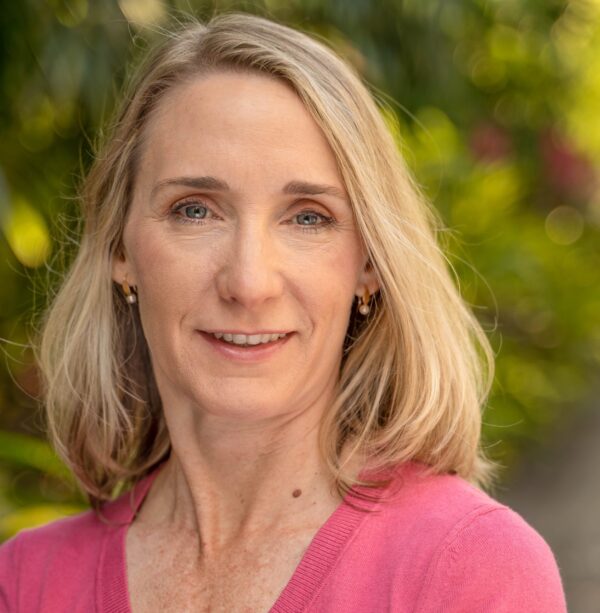 About the Author

Jennifer Reed is the Garden's Editorial Director and a longtime Southwest Florida journalist.