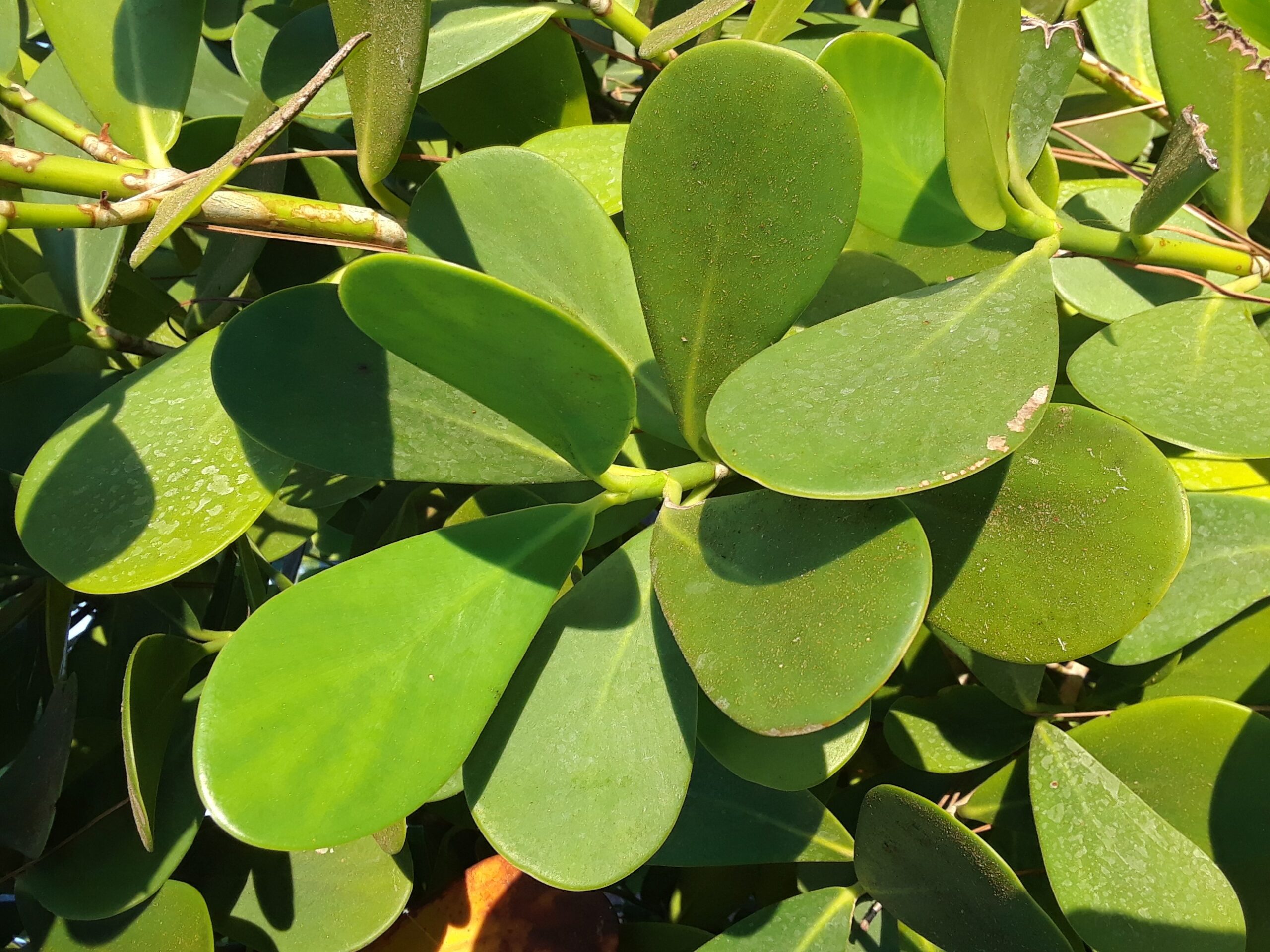 Clusia rosea is a common native Florida plant that is often used as a hedge in landscapes. A common name for this plant is autograph tree because you can "write" on the leaves! Maybe you can leave a note on a neighbor's doorstep? It's easy to do.
First, locate an autograph tree; it's a common mass planting in public areas. Be sure not to wander onto someone's private property, though. I found autograph trees planted all the way around the perimeter of my condo complex!
Pick a leaf or two. Remember: you should never take ALL of something on a plant — that goes for leaves, flowers, fruit. Then, "write" on your leaf! You can use a stick, but a retractable pen, with the tip retracted, might be easier. You don't need ink or other pigment, you just need to make impressions on the leaf.
The scars you just made will dry, as will the leaf, but the message will remain. It's even said that people have used autograph tree leaves to make playing cards!
---

About the Author
Britt Patterson-Weber is the Director of Education & Visitor Experience at Naples Botanical Garden. Her love of all that is botanical is genetic as she comes from a long line of plant collectors. Currently, her favorite plants are hoyas; however, her plant affections have been known to be fickle.