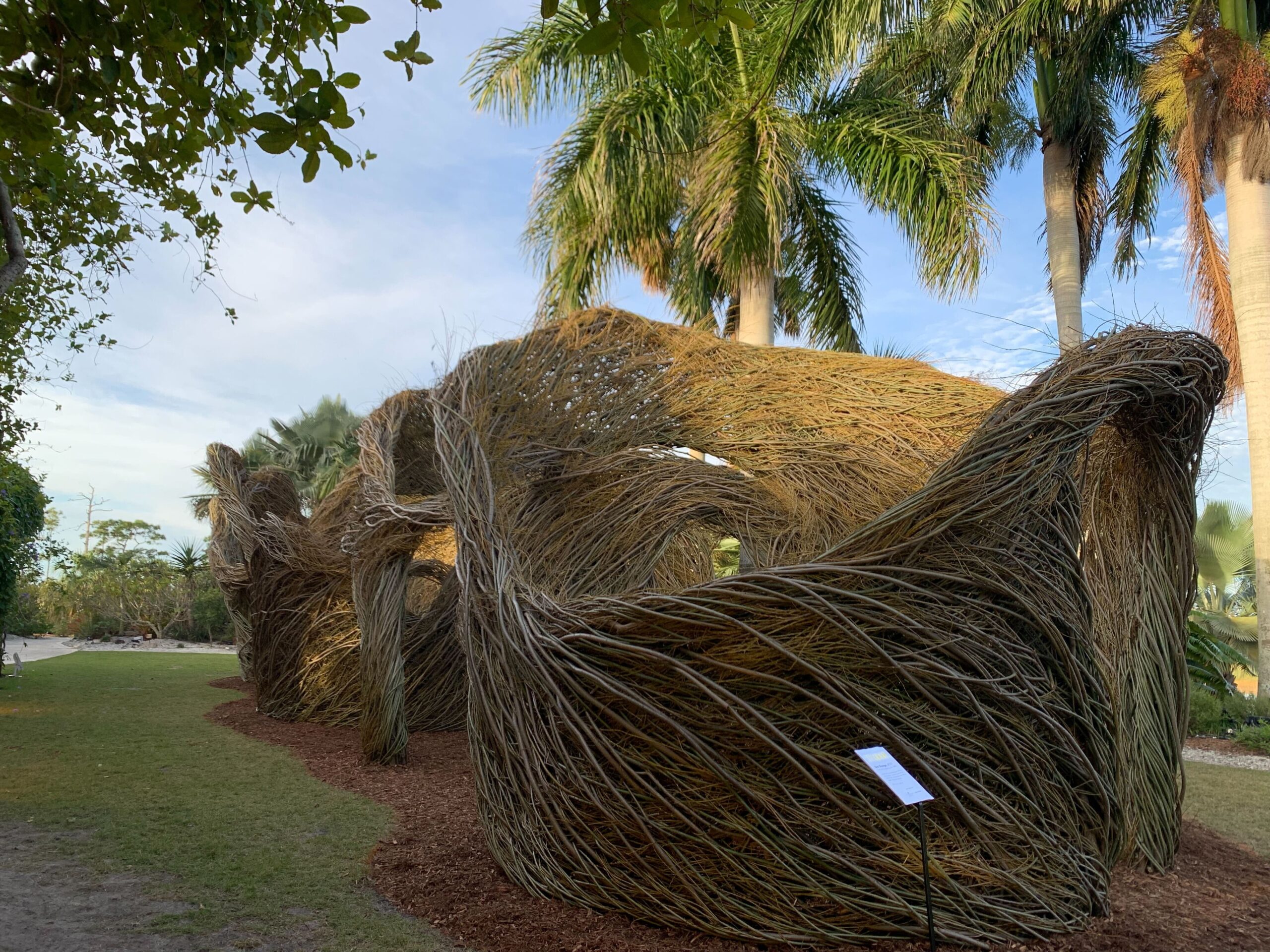 Overnight, it seemed, the Kapnick Caribbean Garden lawn transformed from grassland to wonderland as sculptor Patrick Dougherty — the "Stickman" — and his son, Sam, led nearly 100 volunteers in turning 30,000 pounds of willow saplings into an immersive art experience.
In reality, it took three weeks, the volunteers working in teams of four, four hours per shift. The piece started with four identical elliptical shapes; it ended with a 70-foot long, 16-foot tall, 16-foot wide sculpture that seems to rise and fall, ebb and flow, twist around itself — as if an invisible force had pushed it this way or that.
Patrick named it Sea Change, the term signifying a "great transformation."
"But it also reflects what happens in the ocean itself, the wind that plays on it, the ebb tides that push it," the artist explained. "We thought those things would be reflected in the surface as we made it."
We'll bring you the full story and photos documenting the construction process in the winter issue of Cultivate, to be published shortly after the new year. For now, discover the artist's background, his creative process, and why he chooses sticks as a medium, in this special interview from the fall edition of Cultivate. (See page 15.) And then discover Sea Change for yourself, included with your Garden admission.
---

About the Author
Jennifer Reed is the Garden's Editorial Director and a longtime Southwest Florida journalist.