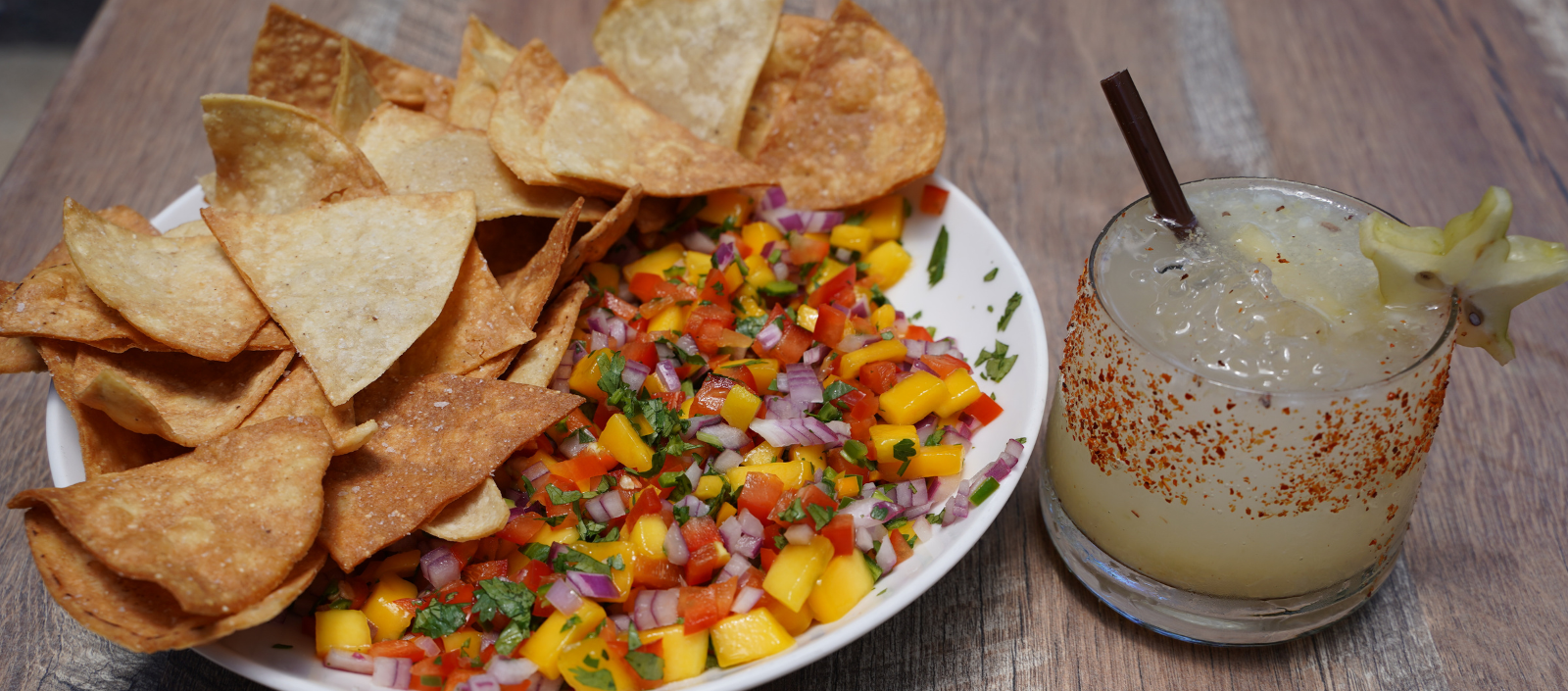 Enjoy a Taste of Summer with a Flavorful Mango Salsa and a Sweet and Sour Starfruit Paloma
Quintessential to summer, a mango's juicy profile is perfect for an easy-to-make, delicious mango salsa. Fogg Café's Chef Andrew Foyt creates this wonderful and versatile dish just in time for Tasting the Tropics this Saturday, July 2, from 9am – 2pm. Our annual tropical fruit festival will feature a variety of mangoes growing in the Garden for guests to taste, compare, and discuss with staff.
Mango Salsa Ingredients
1 mango, diced
1/2 red bell pepper, diced
1 red onion, diced
1 bunch of cilantro, minced
2 limes, halved
1 jalapeño pepper, diced
1 aji jobito pepper (optional)
4 biquinho peppers (optional)
kosher salt, to taste

Mango Salsa Recipe
Begin by washing all produce and dicing the red bell pepper and red onion. Then, carefully cut the skin off the mango. Dice the mango, and mince one bunch of cilantro.
Cut the jalapeño in half, and remove the interior seeds and contents, leaving only the exterior. Prepare aji jobito pepper in the same way (if desired). Dice both peppers. Remove stem, and cut the binquinho peppers into quarters (if desired).
Combine all ingredients in a bowl. Slice the limes into halves, and squeeze the juice on top. Toss all ingredients together, and season with salt to taste.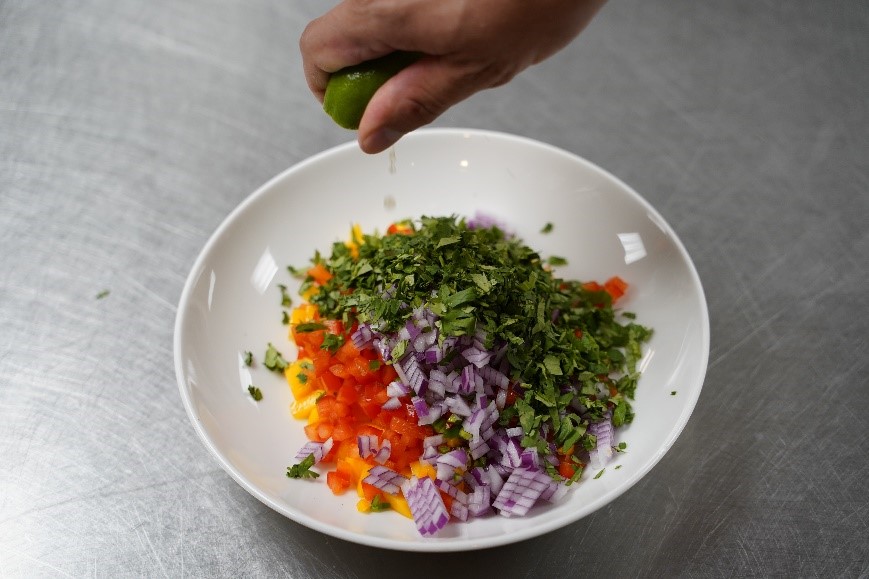 Serve with tortilla chips or as a complement to fish tacos. Also, pair the dish with a seasonal cocktail like this Starfruit Paloma for a refreshing and tropical spread!
---
Starfruit Paloma Cocktail
For this summer cocktail, we used puréed starfruit (harvested from the Lea Asian Garden) and lime juice instead of grapefruit for the fruit base.

Starfruit Paloma ingredients
4 starfruit, sliced
1 bottle of sparkling water
1 lime, zested and juiced
2 tablespoons sweetener such as honey
3/4 cup tequila
2 teaspoons of Tajín Clásico Seasoning
2 cups of crushed ice

Starfruit Paloma Recipe

Wash and dry the starfruit.

Cut the ends and ridges off the starfruit.

Then, slice the starfruit, and add to blender, along with tequila, lime juice, and honey.

Blend until puréed.

Wet the glass, then rub Tajín Clásico Seasoning along the rim.

Add ice to glass, and pour the purée over it.
Top it off with a dash of club soda, and garnish with a starfruit slice. Enjoy!
We recommend this flavorful appetizer pairing for poolside socializing or for a backyard gathering.
---
About the Authors
Sarah McKeown is the Multimedia Intern for Naples Botanical Garden. Sarah is a student at Hillsdale College, and she enjoys exploring the Garden and capturing its beauty on camera. In her free time, she loves to read, sing, play pickleball and tennis, and spend time with family and friends.
Keely Sullivan is the Marketing Intern for Naples Botanical Garden. Keely loves meeting new people and being outside! She is excited to continue to learn and participate in new marketing strategies during her summer at the Garden.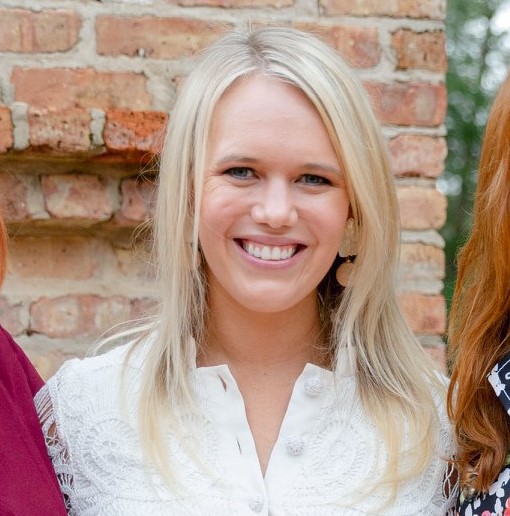 Darby Kordonowy is the Content Coordinator for Naples Botanical Garden. Darby loves learning! Her favorite plants are the jade vine (Strongylodon macrobotrys) and the Camellia japonica 'Pink Perfection.' She is an amateur bird watcher!