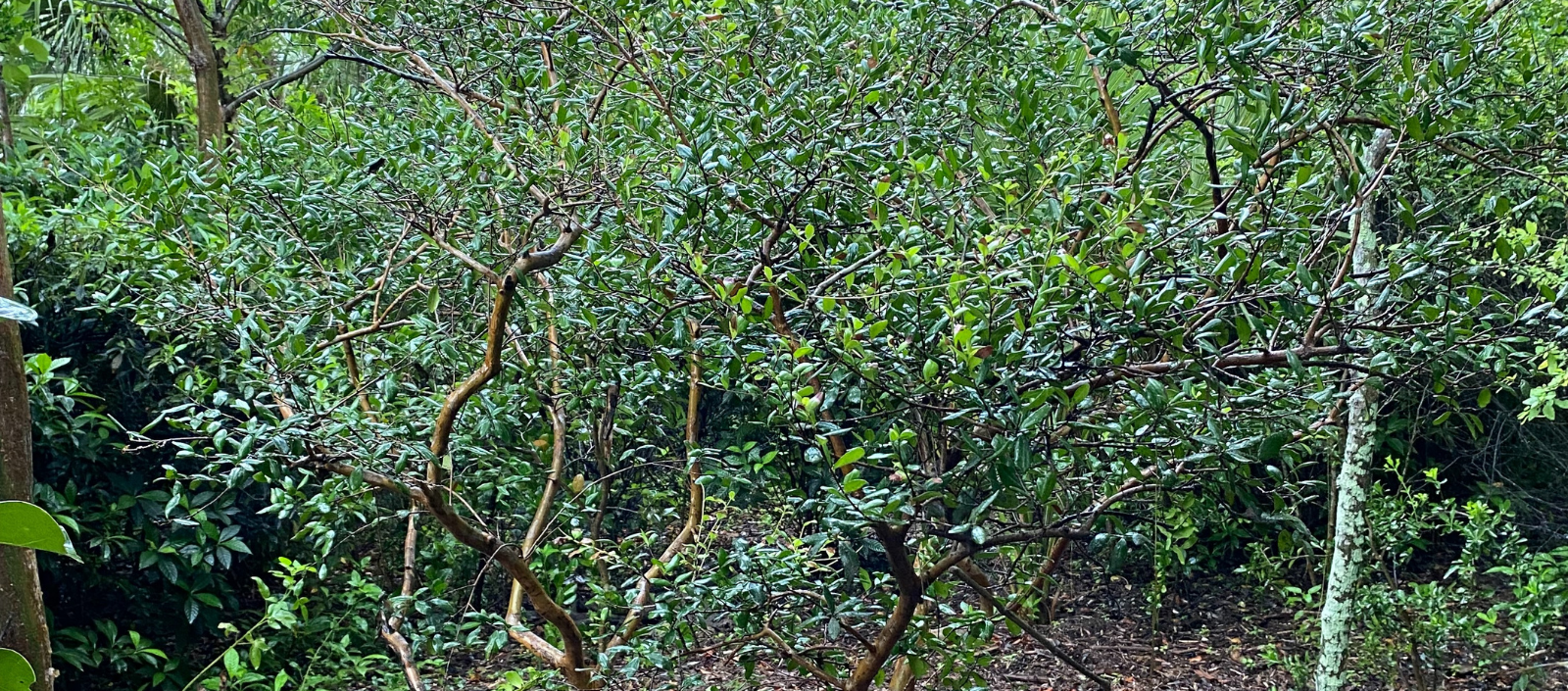 Our Garden has two distinct areas: the cultivated portions that showcase plants from throughout the tropical world and our natural Florida habitats where guests can get acquainted with Southwest Florida native plants and their environs. We're enhancing the latter with two magnificent trees that a pair of donors gifted to us to enrich our campus and introduce guests to a state-threatened tree that offers many benefits.

This subtropical species is known by many names: twinberry, nakedwood, Simpson's stopper, and, scientifically, Myrcianthes fragrans. The tree is native to Florida, West Indies, Mexico, Central America, and northern South America. Its many names originate from local interpretations and scientific history. "Twinberry" is derived from the flowers and fruits, which are borne on a "Y"-shaped stalk — twins. "Nakedwood" reflects the smooth bark on the copper, gray, and tan trunks. The name "stopper" has two possible derivations. It was once used as a medicine to treat and stop abdominal symptoms. Also, its multiple trunks make it difficult to pass through the hedge-like structure, thus stopping anyone who tries. Finally, it was once scientifically called Eugenia simpsonii. This early name was in honor of Charles Torrey Simpson, a self-taught naturalist, botanist, author, and conservationist who called Southeast Florida home in the early 1900s.
This tree has as many roles as it does names. Simpson's stoppers attract butterflies, birds, and bees. Dense branches offer protection for birds, and abundant fruits provide food for an array of avian species, including buntings, cardinals, blue jays, and mockingbirds.
In the landscape, Simpson's stoppers are good-looking, sinewy trees that prefer full sun to light shade. They are considered easy to maintain with white, fragrant flowers and nontoxic orange-red fruits. They tend to flourish in our region's high-alkaline soils and tolerate salt well.
Those are among the reasons we wish to highlight this tree. The Garden encourages property owners and local governments to favor native trees — like the Simpson's stopper — and others from the subtropics over those from more temperate regions. Because native and regionally appropriate species are adapted to Southwest Florida's climate and conditions, they need less fertilizer and water to thrive. They feed and shelter our native wildlife, and they diversify the landscape, creating a healthier ecosystem. What's more, by planting threatened or endangered trees, we can help increase their numbers and ensure their long-term survival.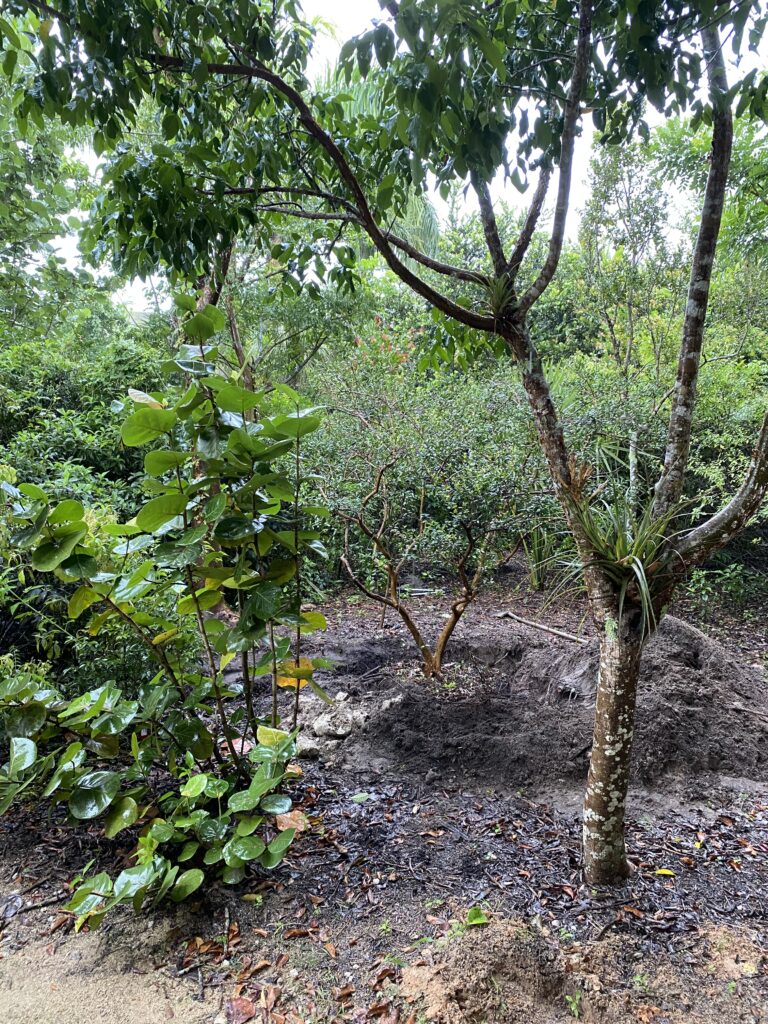 These donors certainly recognized the importance of native plants. We received these trees — along with other valued specimens — from Newt Davis and Sue Gallagher, Florida Native Plant Society members and longtime supporters of the Garden who had planted them in their landscape. Contemplating selling their home, they realized the property would be razed and made arrangements with Liz Chehayl, Brian Holley Curator of Collections, to transfer the plants to us.
You can find one of the Davis/Gallagher Simpson's stoppers in the hardwood hammock en route to the Sönne Family Ghost Orchid Boardwalk; we plan to resettle the other near the Mary and Stephen Byron Smith River of Grass.
If you have a native or other noteworthy plants in your personal collection and wish to donate it to the Garden, contact Liz Chehayl at lchehayl@naplesgarden.org.
---
About the Author
Karen Relish is a native Floridan and Natural Resources Associate at Naples Botanical Garden.