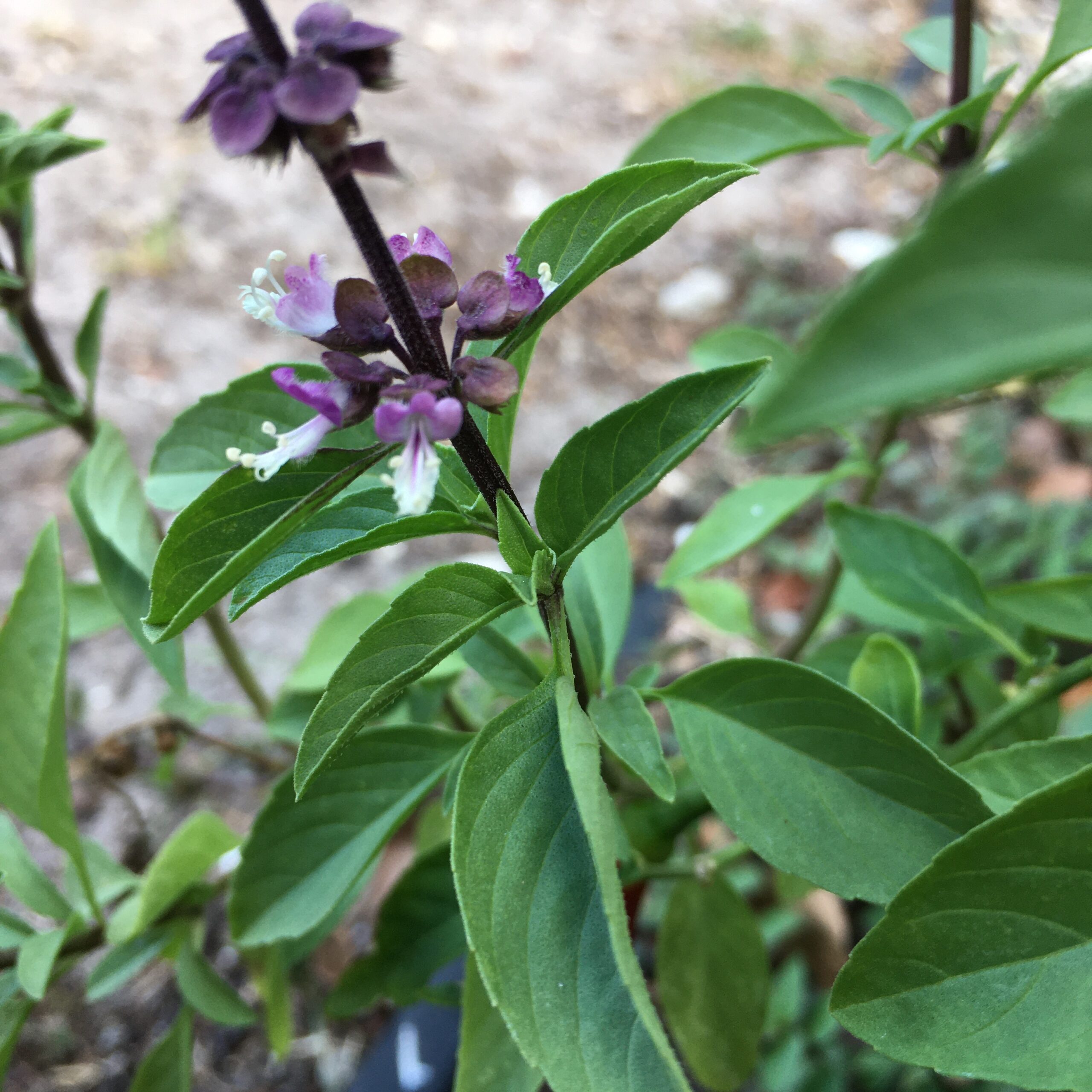 If your recipe calls for basil, chances are you've got a single plant in mind. But there are as many species, hybrids, and cultivars as there are uses for this culinary favorite. Here are a few you may want to consider for your home garden.
Sweet basil
Sweet basil, Ocimum basilicum, is also called common basil. A favorite in home gardens, sweet basil is used often in Italian and Mediterranean cuisine. It is an annual, though some other varieties of basil are perennials. Leaves have slightly serrated edges that almost appear smooth and can vary in size from about a half an inch to several inches in length. It has a somewhat sweet flavor and is often paired with tomatoes in dishes.
---
Thai basil
Thai basil, O. basilicum var. thyrsiflora, is a variety of sweet basil and has cultivars of its own. As the name implies, it can be found in Thailand and is used in Thai cuisine. Basil is native to the tropical regions of Central Africa and Southeast Asia. As a variety of sweet basil, Thai basil is also an annual. The leaves are more noticeably serrated and are one to two inches in length. The stems are purple instead of green, and the leaves have a licorice taste as well as a slight spiciness.
---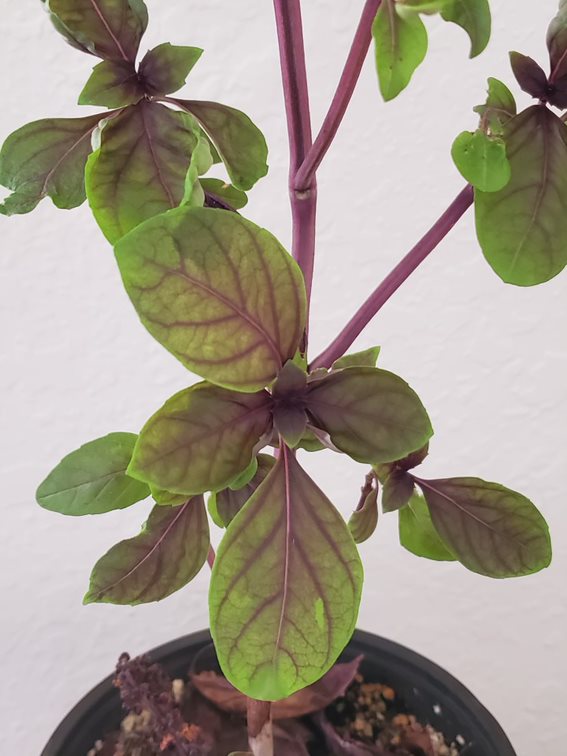 African blue basil
African blue basil, O. kilimandscharicum x O. basilicum, is a hybrid of sweet basil but gets a lot of its flavor from the other parent, camphor basil. The strong camphor flavor can be off-putting for some. Even so, it can be used like other basil and is known to make a tasty pesto. If you do not enjoy its taste, it is still a good garden addition because its abundant flowers attract pollinators. (Don't worry about the seeds; as a hybrid, the plant is sterile.) African blue basil is a perennial when grown in a climate that is warm year-round. The leaves have slightly serrated leaves that are almost smooth like sweet basil but have purple veination. The stem is also purple, and the leaves start out mostly purple until they grow larger. They reach a length of one to three inches.
---
Holy basil
Holy basil, O. tenuiflorum, is a different species than sweet basil. It is also called tulsi and is a sacred plant in the Hindu religion. It is native to India where it grows as a perennial. Holy basil is not only used for religious purposes, but also as a medicine and in cuisine. It is popular in cuisine in Southeast Asia because it is spicier than sweet basil. It can also be used to make tea. The leaves are more noticeably serrated than sweet basil and can grow up to two inches.
When growing basil at home, the different varieties all prefer dry, warm conditions, well-drained soil, and full sun. Also, the varieties listed here tend to all grow to two or three feet in height, so plan accordingly if you are going to grow them in a pot or container. To prolong the harvest, regularly pinch off the tops of the plants — usually the top four leaves — just a bit above the next node at the leaves. This will cause the plant to branch out and create more growth while stalling flowering. Once basil begins to flower, the leaves become less desirable because the plant is sending its energy to the flowers rather than the leaves. If you want to continue growing your basil plant, a good method is to take a cutting from a branch of your plant and grow a new plant from it. You can also save seeds to sow in the future. No matter how you grow your basil, make sure you enjoy its flavor and fragrance.
---
About the Author
Patrick Deja is an Educator II at Naples Botanical Garden. When not at the Garden, he loves to spend time with his wife and daughter. He also enjoys traveling and learning, whether it is about plants, history, language, or science.