It is the prize of the day: a Painted Bunting spotted in the foliage and caught on camera.
There are two of them, actually. The female — sorry, ladies — is a sidenote in uninspired, camouflaged plumage. But the male is something to behold, sporting an avian version of a technicolor dream coat.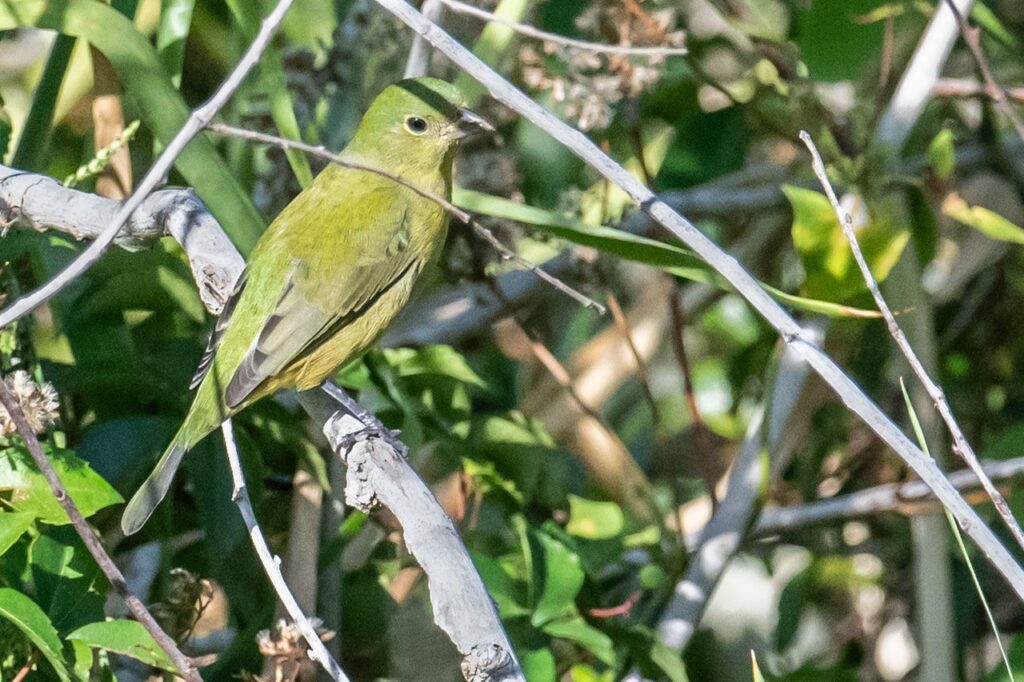 It is a Tuesday morning a couple of weeks ago, and I'm out with Ed Kemnitzer, a longtime Garden volunteer who leads weekly birding expeditions, and a flock (sorry, I can't help myself) of birders determined to record as many species as possible, just as they do each week.
Ed treats me like a guest of honor, but the truth is he'll make anyone feel welcome on these excursions, whether they're die-hards on their "big year" or newbies trying out their binoculars for the first time.
I'm tagging along because I want to learn about the birds that choose Southwest Florida as a winter home or rest stop.
The Painted Bunting is among them. "Birders do come to Florida for the Painted Bunting," Ed notes. Fun fact: The bird's French name, nonpareil, means "without equal," according to Cornell University's All About Birds website. 
Florida is not the preferred habitat for many bird species, Ed explains. That has to do with our evergreen foliage and a scarcity of insects, at least compared to the north. The leaves of deciduous trees — those that shed their foliage in the winter — attract more insects than our flora, which in turn creates a smorgasbord for bug-loving birds.
Nevertheless, we have plenty to see. The Garden is listed as a local birding hotspot on eBird. That's a citizen science site, also run by Cornell, where birders like Ed log their finds and researchers glean insight into bird migration, population size, species diversity, and related measures.
The week before my visit, the group glimpsed a Rose-breasted Grosbeak that transverses Florida on its way to the Caribbean, Central and South America. That same Tuesday had yielded a Yellow-throated warbler. "A gorgeous bird," Ed gushes. The body is black and white with a neon yellow breast. Some of these warblers will spend the season with us; others will continue to points further south.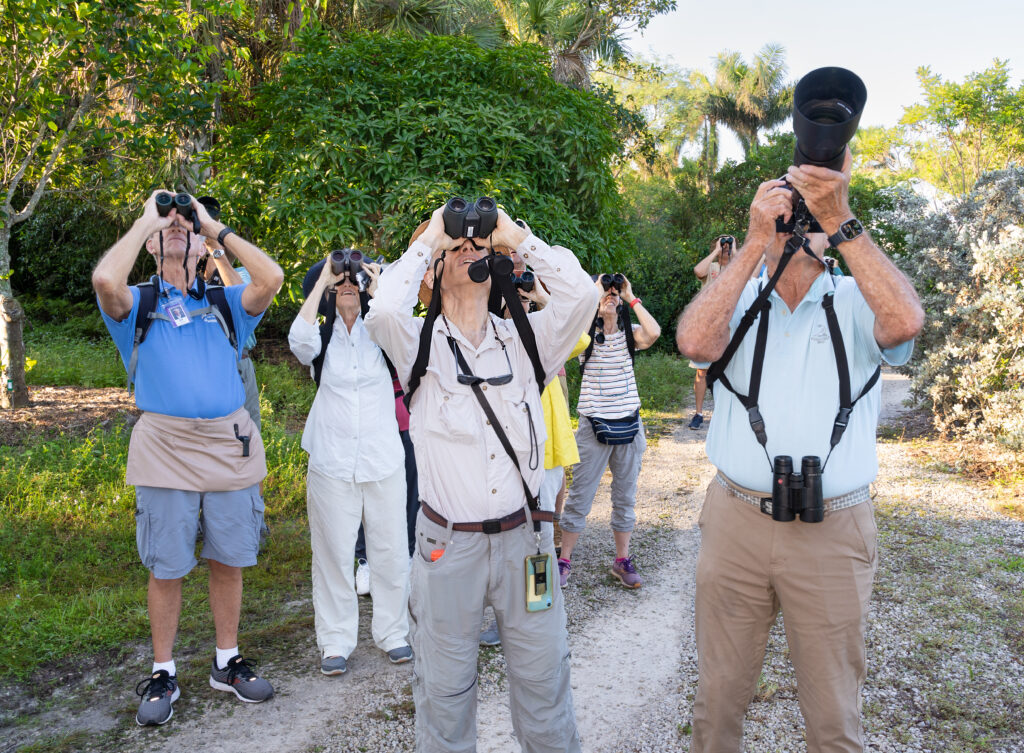 As we walk and peer and record (Ed takes notes as birders call out their observations), Ed lists a few other migratory species commonly spotted in the Garden. They include Gray Catbirds, Black-throated Blue Warblers, Black-whiskered Vireos, and Ruby-throated Hummingbirds, another of our region's migratory prizes.
As we traverse the Sönne Family Ghost Orchid Boardwalk on our way to the White Birding Tower, Ed offers a primer on bird migration. They use sight, smell, and the Earth's magnetic field. They rely on the stars — a phenomenon once tested in a planetarium, Ed says. When scientists shifted the star map, birds adjusted their flight patterns. Some species take elliptical routes, flying over land to their winter destination and over sea on their return, or vice versa. That's why you'll see some migratory species stop by in the fall and spot others in the spring. I'd not really thought about bird migration since I was a kid, but listening to Ed describe it fills me with a childlike wonderment.
"Do you see it?" Ed asks, lowering his voice. We're on the Birding Tower now, and he's peering into the reeds. It takes me a minute, but then I spot the Green Heron, standing statue still, poised to snare a fish. The heron is among the species with split populations — those that make our region their permanent home and those that seasonally migrate.
Ed has his eyes preened for another heron species, an American Bittern, "our star migrant." "He likes this area, right in here," he says. The bird breeds in the northern half of the United States and into Canada. Its eastern populations migrate to the Gulf Coast states and the Caribbean. Ed takes care to point out the bittern to companions because if you don't know what you're looking for, you'll likely miss it. "He's a skulker. He just moves through the grasses," Ed explains.
"Maybe this winter he'll come back. We've had him, I think, for about six winters in a row," he says. Now that sounds like an open invitation to come back.
Guided birding excursions take place every Tuesday and are included in Garden admission, free for Members. The group meets at 8 a.m. at the Smith Entry Prow near Ticketing and departs promptly. Binoculars encouraged.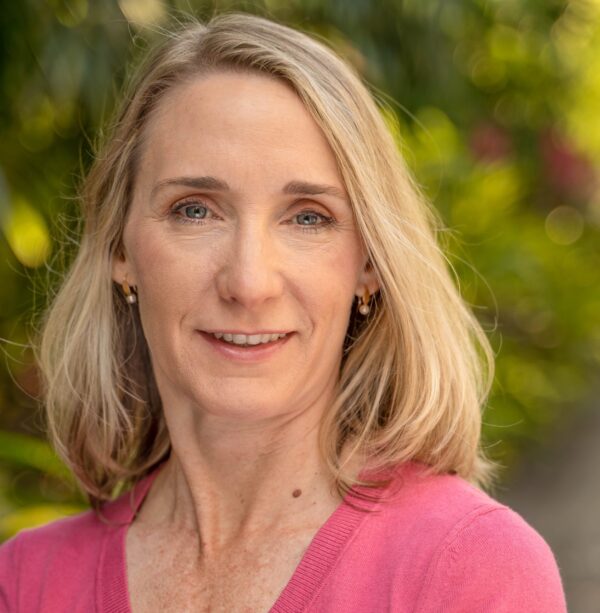 About the Author
Jennifer Reed is the Garden's Editorial Director and a longtime Southwest Florida journalist.