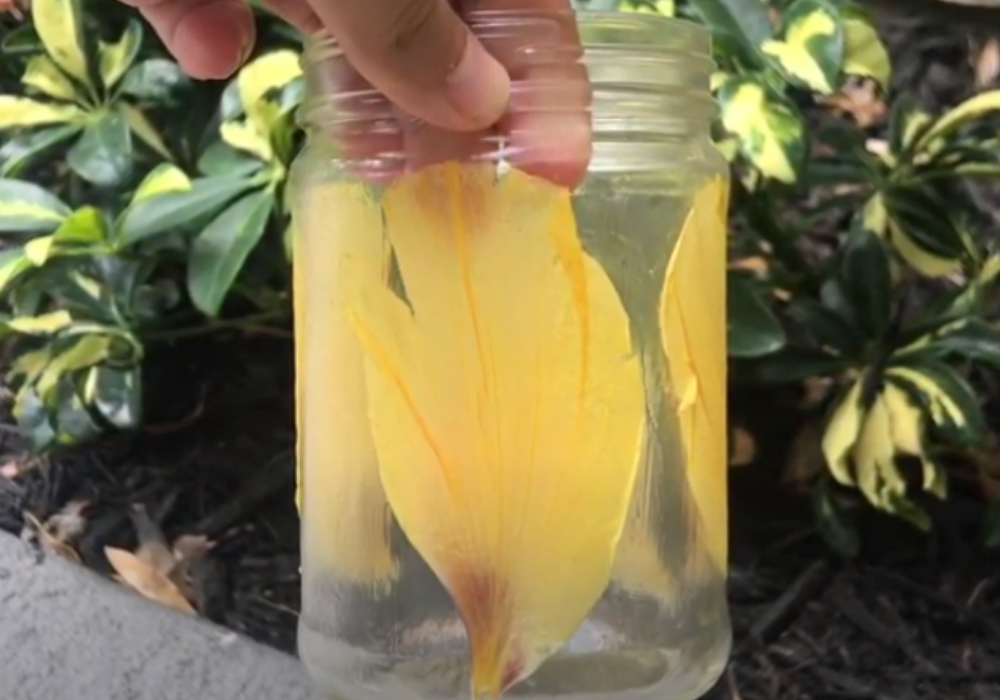 Get creative with this DIY Mother's Day gift idea. It's beautiful, and best of all, anyone can create it! Allow yourself a couple days to collect your blooms and press before applying to the jar.
Materials: 
Paper

 

Heavy books

 

Flowers

 

Mod

 

P

odge

 

Paint brushes

 

Clear glass jar

 
Steps:
1. Gather some flowers from your neighborhood, and press them. You can press them in a book by placing them on a piece of paper, and then folding it in half and placing it under a stack of heavy books. Or, you can check out this video to learn how to make your own press from simple household materials.  
2. The flowers should remain in your press for at least two days. Remove them when you are ready to decorate your jar.  
3. With your paint brushes, paint Mod Podge onto the jar's exterior. You can paint the entire thing or just the places where you intend to place the petals or leaves. 
4. Once you have painted it, immediately place the petals or leaves onto the jar in a pattern of your own design.  
5. After the plant material is in place, paint another layer of Mod Podge over the petals or leaves, and allow some time for the Mod Podge to dry. 
6. The jar is complete when it is completely dry. Use it as a small vase, pen cup, or other decorative storage item of your choice.  
---
About the Author
Abigail Swisher is Education Programs Assistant at Naples Botanical Garden. She enjoys and finds inspiration on the various hiking trails throughout the Naples area. Her favorite plants in the Garden are the Victorian waterilies and the silk floss tree.