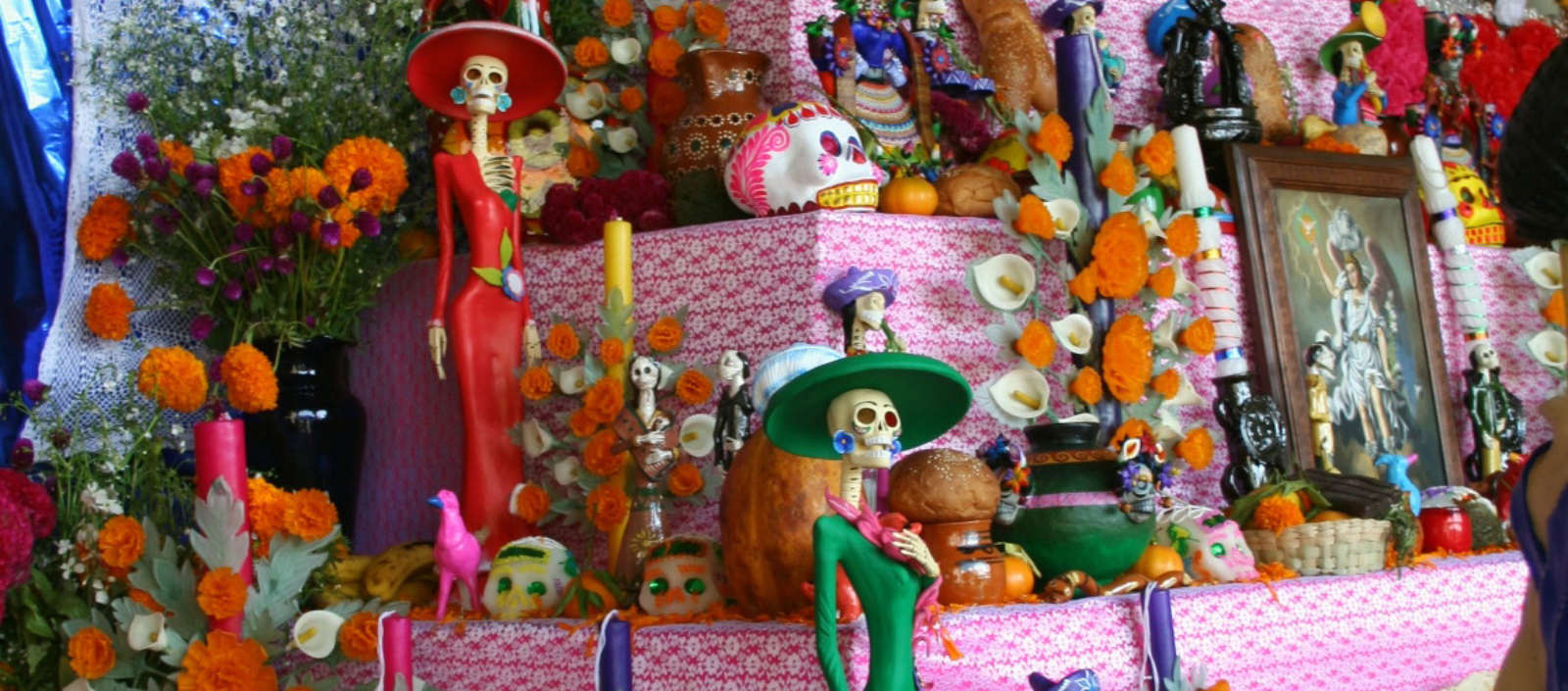 Día de los Muertos is one of the most important holidays in the Latin world. It originated in Mexico as a fusion of Aztec and Catholic traditions and focuses on honoring the dead and commemorating loved ones passed.
"We believe that there are three deaths," explains Ricardo Soltero, the Mexican artist behind the La Calavera Catrina exhibition, on view in the Garden through March 5, 2023. The first is when the soul leaves the body; the second when the body is interred in the earth; and the final "is when nobody remembers you." Día de los Muertos, Soltero says, "is a way of celebrating the person, the memories of that person, and keeping them alive."
Día de los Muertos coincides with Halloween (and retailers market them as one and the same), but the holidays are quite distinct. Día de los Muertos is not ghoulish; the dead are not frightening; the idea of death is not sorrowful or dark. It is believed the veil between the land of the living and that of the dead lifts on November 1 and 2, and souls return home for an annual visit. The two-day affair starts at midnight on November 1 with the arrival of children's souls (Día de los Angelitos); adult souls visit at midnight on November 2 (Día de los Difuntos); and all souls are celebrated during the day (Día de los Muertos).
---
Here are some of the holiday's hallmarks
Ofrenda
An ofrenda is a memorial for departed loved ones. The word translates as "offering," and families create altar-like tributes laid out with foods, photos, flowers, candles, and cherished mementos. When honoring both children and adults, families redecorate the ofrendas between November 1 and 2, shifting from keepsakes such as toys to more mature displays.
---
Flowers
Bright orange and yellow cempasúchil flowers, or Mexican marigolds, abound during the holiday. The vibrant colors are said to rouse souls and illuminate their pathways home. Other important flowers include white gladiolas, white carnations, and calla lilies.
---
Monarchs
Monarchs are believed to hold the souls of the departed. These butterflies migrate to warm climates during the winter, and their return to Mexico coincides with Día de los Muertos. Be sure to see the four oversized monarch sculptures on display in Fogg Café.
---
Papel Picado
Homes and public spaces across Mexico and other Latin countries are festooned with papel picado, colorful tissue paper with elaborate designs cut into them (think of paper snowflakes as a comparison).
---
Pan de Muerto & Sugar Skulls
"Bread of the Dead" is perhaps the most iconic of Día de los Muertos foods, baked and laid out on ofrendas as a treat for visiting souls. Traditional recipes include orange blossom water, and many also call for anise and canela, a Mexican cinnamon. A nub of dough in the loaf's center represents a skull, and four oblong forms crisscrossing it denote bones.
The Aztecs incorporated skulls (calaveras) into rituals, and these traditional decorations are a nod to that heritage. The skulls are made from molded sugar and adorned with colored frosting and other decorations. In many cases, families will inscribe them with the names of deceased loved ones.
---
The ornate, elegantly dressed female skeletons associated with Día de los Muertos originated as political cartoons. The first sketch was dubbed "the chickpea lady" and satirized Mexicans who mimicked European aristocrats while they could afford nothing more than beans to eat. Later, muralist Diego Rivera refined the skeletal figure and dubbed it, "La Calavera Catrina." Over time, she came to represent Día de los Muertos, a caricature that pokes fun at death and urges us to regard life with greater levity.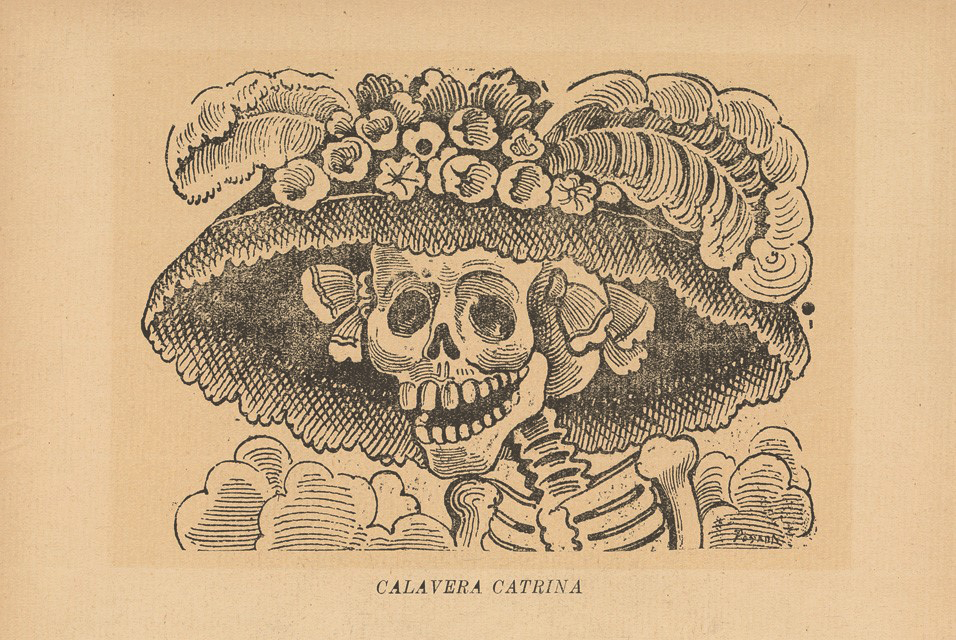 This article originally appeared in the Fall 2022 issue of Cultivate, the Garden's magazine.
This article supports this year's theme, Mexico: A Celebration of Plants & Culture, which highlights one of the most biodiverse places on Earth and celebrates cultural connections to the natural world.
---
About the Author
Jennifer Reed is the Garden's Editorial Director and a longtime Southwest Florida journalist.