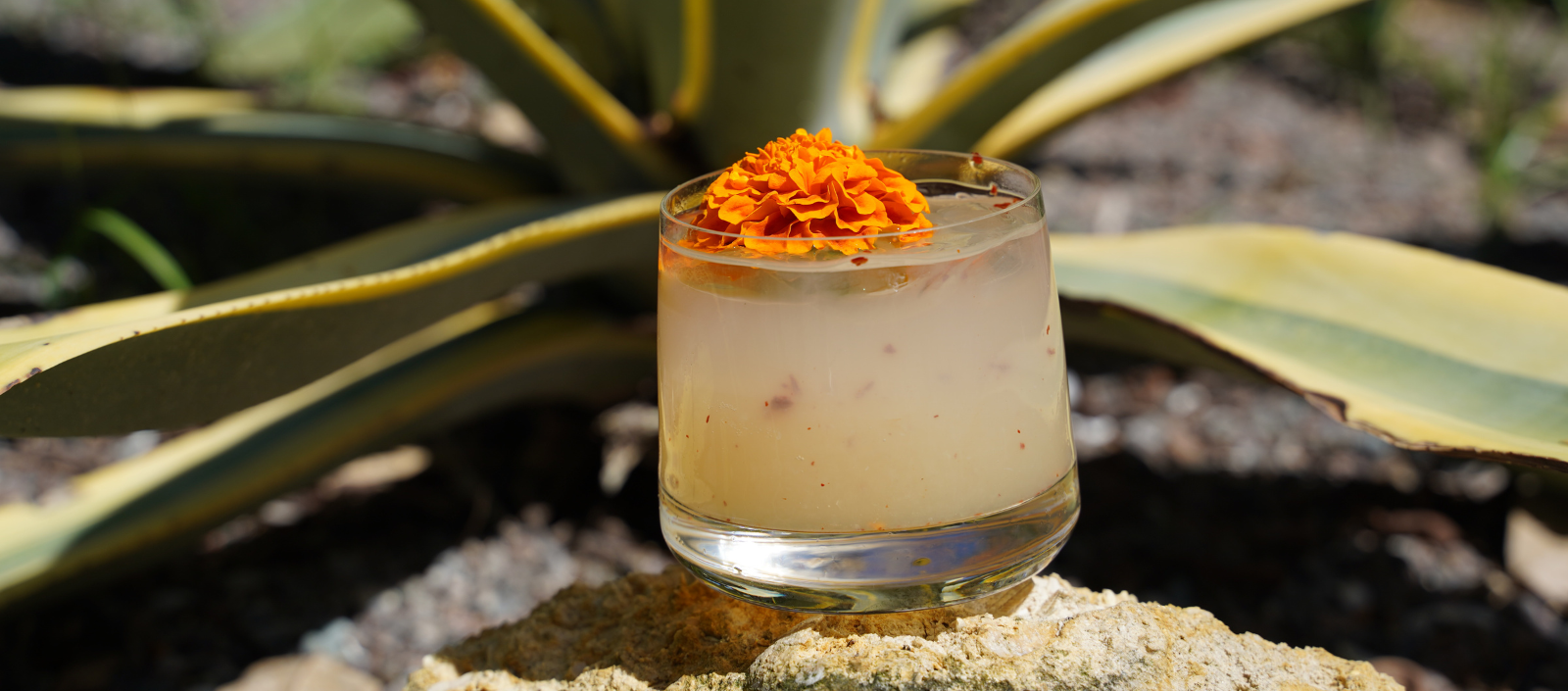 Raise a toast to your ancestors with this floral cocktail!
For the annual Día de los Muertos (Day of the Dead) celebrating life and the souls that have passed, families and friends create ofrendas (offerings) of thousands of golden and orange marigolds (Tagetes erecta) native to Mexico, also known as cempasúchil in Aztec language. Marigolds are the prime symbol of the coming and going of souls on this special day.

Marigolds are edible flowers featuring flavors of citrus and earthiness with a hint of spice. Similarly, their stems and leaves give off a musky scent. This cocktail commemorating Día de los Muertos features these distinctive flowers as well as tequila, which is a popular spirit of choice for public and private gatherings during this sacred holiday.
Enjoy a specialty cocktail commemorating past souls during our Día de los Muertos (Day of the Dead) Celebration on Saturday, November 5 from 5pm – 7pm while you enjoy a guitar performance by Havy Rodriguez in the Scott Florida Garden.
---
Ingredients
2 ounces tequila blanco
1 ounce triple sec
1 ounce lime juice
1 tablespoon agave nectar
1/2 cup cantaloupe, diced
1/8 teaspoon chili de árbol
1/2 cup marigold flowers
---
How to Make a Marigold Margarita


Step One: Muddle cantaloupe, agave nectar, and triple sec in the bottom of a glass.
Step Two: Add remaining ingredients, excluding flowers.
Step Three: Add ice, and shake vigorously for 10 seconds.
Step Four: Strain into a chilled cocktail glass, and garnish with one or more marigold flowers.
This recipe originally appeared in the Fall 2022 issue of Cultivate, the Garden's magazine.
This recipe supports this year's theme, Mexico: A Celebration of Plants & Culture, which highlights one of the most biodiverse places on Earth and celebrates cultural connections to the natural world.
---
About the Author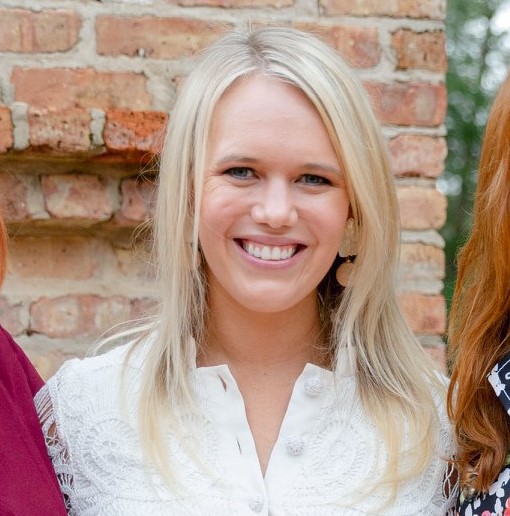 Darby Kordonowy is the Content Coordinator for Naples Botanical Garden. Darby loves learning! Her favorite plants are the jade vine (Strongylodon macrobotrys) and the Camellia japonica 'Pink Perfection.' She is an amateur bird watcher!