Posted on Monday, September 25, 2017
Nature is resilient, and so is Naples Botanical Garden.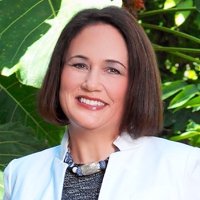 Hurricane Irma was devastating to our landscape. More than 230 large trees were lost. Plants, trees and shrubs throughout the Garden were destroyed. Shade plants that survived the hurricane are dying in the burning sun now that the tree canopies protecting them are gone. Our debris pile covers more than two acres, all six feet deep.
But thanks to the help of many volunteers, including colleagues from other botanical gardens, recovery is well on its way. More than 100 downed trees have been saved so far – propped back up, staked and pruned. Some are already sprouting new leaves. Nurseries on Florida's east coast are delivering sun-loving plants for the beds that are no longer shaded. Overturned bromeliads are going back into the ground. We will continue to replant and regrow.
Three weeks from the day Hurricane Irma landed, we will reopen to the public. Please join us on Sunday, October 1 and welcome back the garden that we all love.
Naples Botanical Garden will be open and free to the public on Sunday, October 1 from 9 a.m. to 5 p.m. Beginning October 2, hours continue 9 a.m. to 5 p.m.; admission $14.95 for adults, $9.95 for children ages 4 – 14. Members receive free admission every day.