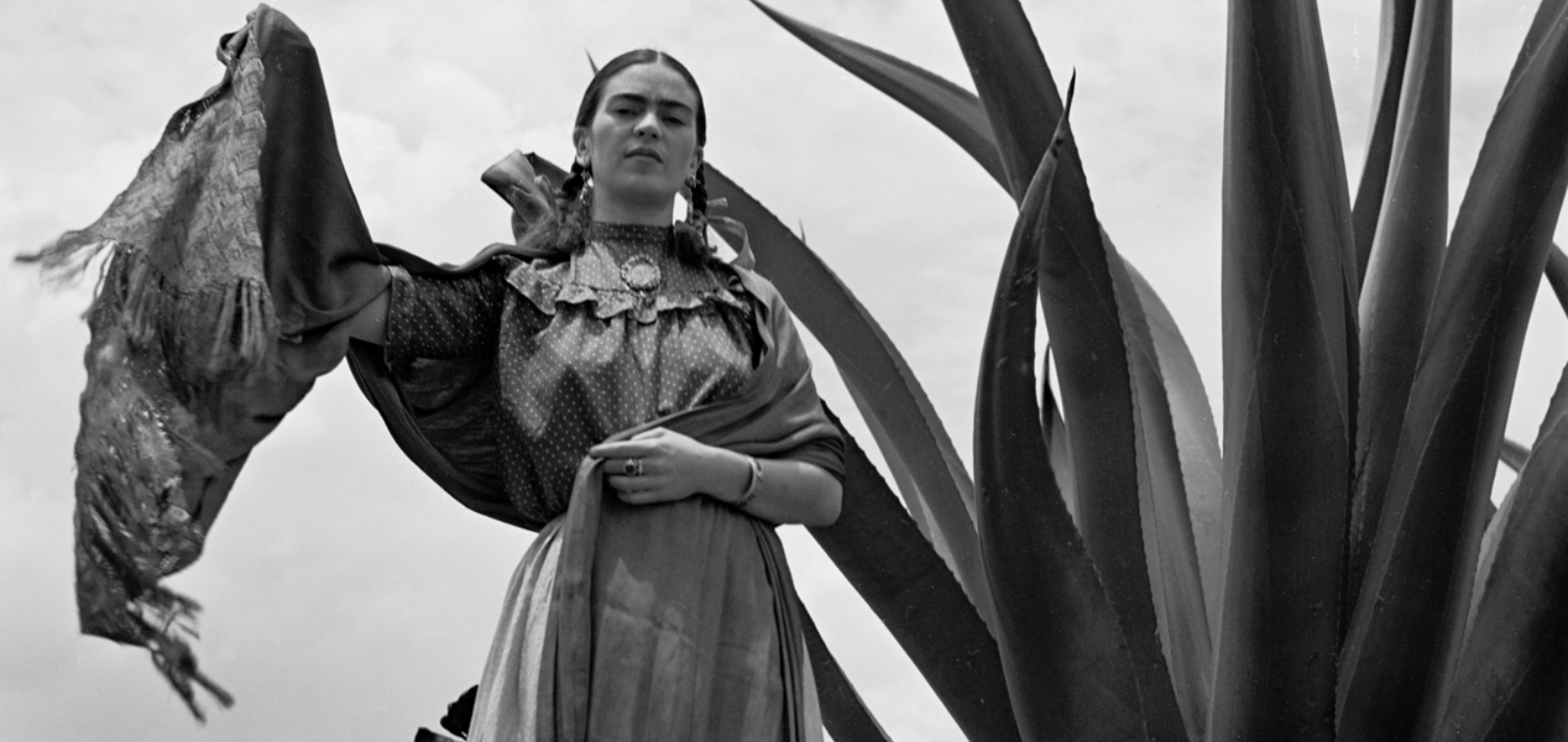 Mexican painter Frida Kahlo is one of the world's most celebrated and studied artists. In a word, she is timeless. Kahlo's life, cut short at the age of 47, was filled with personal tragedy. But like many of us, she found refuge in her garden. Throughout her career, Kahlo depicted native plants as well as foliage and fruits from her garden to embrace her heritage and express her innermost thoughts.
Born on July 6, 1907, to a German father and a Mexican mother of Spanish and Native American descent, Kahlo was named Magdalena Carmen Frieda Kahlo y Calderon. She went by the name Frieda, derived from the German word for peace, but changed it to Frida at age 25 to de-emphasize the traditional Germanic spelling.
La Casa Azul, or the Blue House, was built by Kahlo's father in 1904 in Coyoacán, Mexico, a Mexico City borough. At the home's center is a courtyard garden with curving pathways and plant beds. As a child, Kahlo loved the garden, then a formal design with imported palms and manicured rose beds. Later, she would fill it with native plants, a sign of her deep connection to her homeland.
When Kahlo was 6, she was diagnosed with polio and became bedridden for nine months. This was the first of many times she would be confined to isolation due to poor health. At 18, Kahlo was commuting home from the prestigious National Preparatory School in Mexico City when she was in a horrific bus accident. She sustained serious injuries, including a broken spinal column, and would be in acute pain for the rest of her life. It was during her recovery that she took up painting.
The courtyard garden became her sanctuary and an important source of artistic inspiration. She embraced representations of foliage, fruit, and flowers, often using them to represent fertility and celebrate the natural beauty of Mexico. In fact, during the last months of her life, she moved her bed to the hallway between her bedroom and studio so that she could look out into the garden at La Casa Azul.
Kahlo married Mexican muralist Diego Rivera (1886 – 1957) in 1929, and together, they created a warm and intimate atmosphere at La Casa Azul. They adapted the home's European style to one that reflected their passion for traditional Mexican art and architecture, and they transitioned the garden to an oasis filled with native plants and collections of traditional Mexican folk art and pre-Hispanic art. Their home attracted visitors from all over the world, serving as a gathering place for Mexico's artistic and political elite of the day.
Beyond her paintings, Kahlo adorned herself with bright blooms of bougainvilleas, dahlias, fuchsias, and lantanas, woven into her iconic headdresses. Kahlo posed for many photographs in her garden, suggesting its significance to her identity.
Animals were always present at La Casa Azul. Kahlo's beloved pets included parrots, ducks, peacocks, Xoloitzcuintli dogs, monkeys, and even deer. These companions accompanied Kahlo in her daily life and are featured in her magnificent self-portraits. These works explore the most intimate parts of her life experience, including her conflicted marriage, her post-accident pain, and her reverence for Mexican heritage.
Kahlo enjoyed artistic success with exhibits in New York City and Paris, but she always remained rooted at home in Coyoacán, eager to return to La Casa Azul after every trip. Later in her life, Kahlo taught art and used the garden as an open-air classroom.
In 1958, four years after Kahlo's death, La Casa Azul became a museum. Kahlo and Rivera always wished to donate their assets to the people of Mexico. Today, Museo Frida Kahlo is one of the most visited museums in Mexico City.
THIS ARTICLE ORIGINALLY APPEARED IN THE SPRING ISSUE OF CULTIVATE, THE GARDEN'S MAGAZINE, AND SUPPORTS THIS YEAR'S THEME, MEXICO: A CELEBRATION OF PLANTS & CULTURE, WHICH HIGHLIGHTS ONE OF THE MOST BIODIVERSE PLACES ON EARTH AND CELEBRATES CULTURAL CONNECTIONS TO THE NATURAL WORLD.
About the Author
Erin Wolfe Bell is the Garden's Director of Exhibitions and Special Programs where she oversees all art exhibitions, public events and festivals, and cultural program offerings. She loves meeting artists and engaging with community members to plan Garden events.