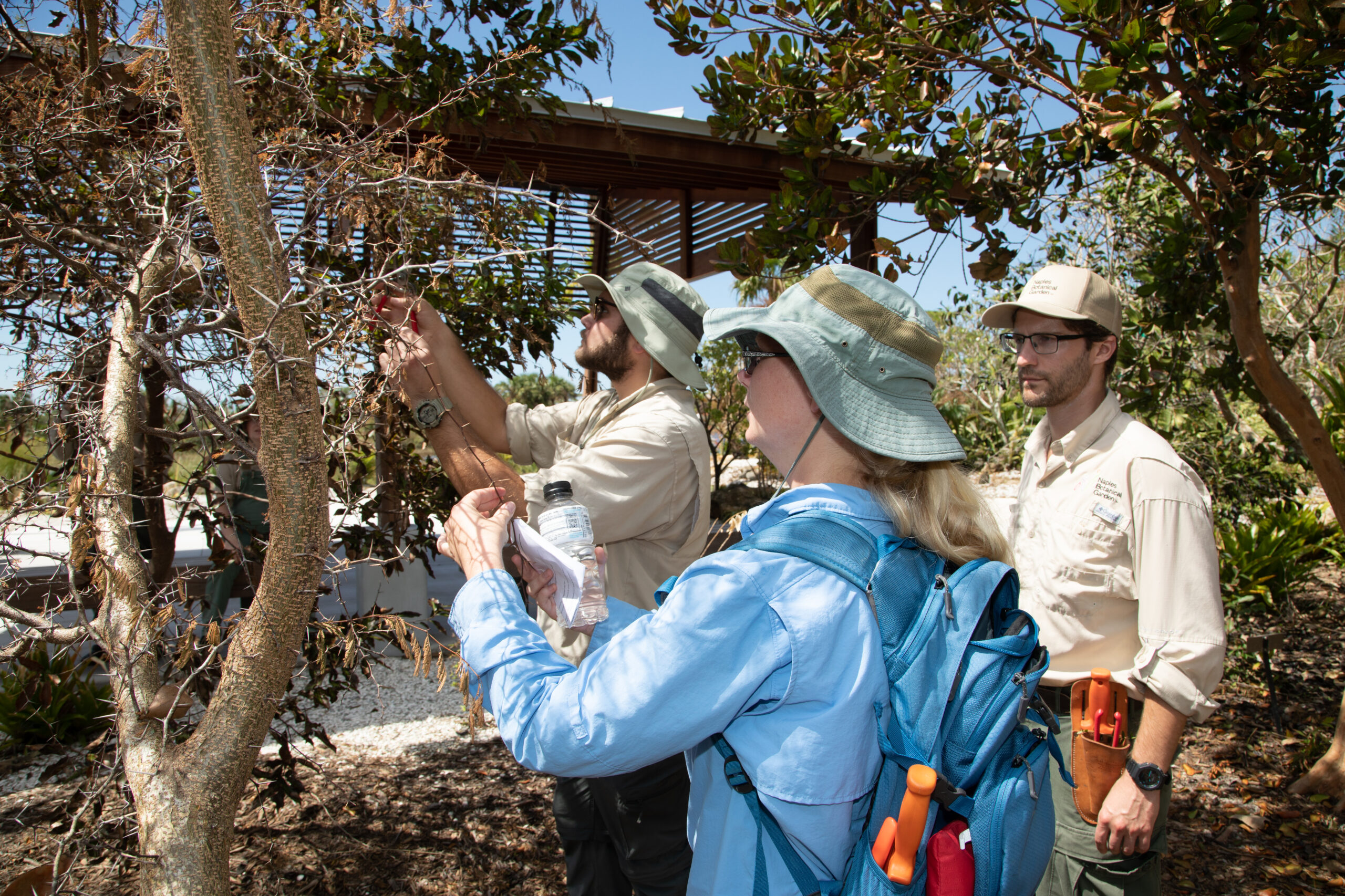 When disasters like hurricanes strike, our staff goes into triage mode, assessing the collection and working fast to save plants that are threatened or endangered, wild-collected, underrepresented in botanical collections, or the only ones of their kind in our holdings.

Garden conservationists, in collaboration with the horticulturists who oversee the collections, jumped into action to clone important plants that were unlikely to survive the storm damage. They took cuttings from six specimens, including a shaving brush tree with unusual white blooms, a Plumeria that was wild collected in Jamaica, and an endangered Cuban mangosteen.
"The cuttings are still green and appear to be thriving, with the exception of two species that were already in advanced stages of leaf browning before salvaging the clippings," says Jessica DeYoung, the Conservation Horticulture Manager.
"We won't lose hope — the stem still has a chance to reroot."

You may be able to save your plants by following the same process our staff uses to create clones.
DeYoung explains:
Check to see if the plant is still flexible and has some green growth remaining.
Take a 4– to 6 – inch cutting of semi-soft wood.
Our staff plants cuttings in a substance called "rooting hormone." If you don't have or can't find this product, general potting soil will do.
Mist your cutting daily for at least 10 seconds.
If new growth is flushing out and the roots are strong enough to give some resistance when gently squeezing the pot, it's time to transplant to a larger pot.
---

About the Author
Jennifer Reed is the Garden's Editorial Director and a longtime Southwest Florida journalist.